Christian dating is not as easy as you think these days, so how can we navigate our relationships with faith?
Christian Dating
Christian dating is not as easy as you think these days, so how can we navigate our relationships with faith? Dating can be a complex and sometimes overwhelming experience, especially for individuals who are deeply rooted in their faith and beliefs. Christians face an added challenge of finding a suitable partner who shares similar values, beliefs, and a strong commitment to their faith. The traditional dating methods can be less effective in helping Christians find compatible partners. That's why a growing number of Christian singles are seeking alternative options and turning to specialized dating sites. These dating platforms cater specifically to the needs and desires of Christian singles, providing a safe and supportive environment where they can connect and build meaningful relationships with others who share their beliefs. The best we can do is to "Trust in the Lord with all your heart, and do not lean on your own understanding" (Prov 3:5).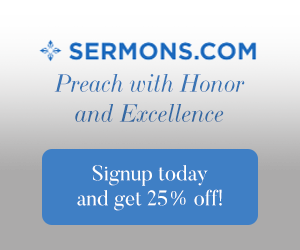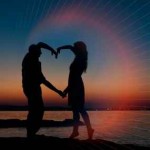 Successful Dating
Whether you're seeking friendship, romance, or a long-term commitment, there are websites designed to help Christian singles find the right match, no matter their background or denomination. As a Christian, it's important to remember that your faith should play a significant role in all aspects of your life, including your romantic relationships. While love and attraction are important, they shouldn't be the only determining factors when it comes to choosing a partner. It's crucial to find someone who not only accepts your beliefs but also shares them, as this will provide a strong foundation for a healthy and happy relationship…and hopefully, a lasting one. The key is to "not be unequally yoked with unbelievers. For what partnership has righteousness with lawlessness? Or what fellowship has light with darkness" (2 Cor 6:14)?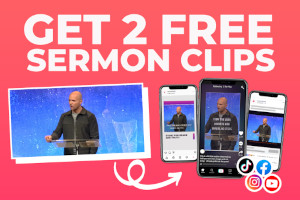 Christian Dating Tips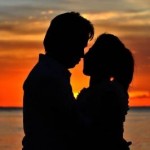 Here are a few tips for successful Christian dating: Pray for guidance before entering into any new relationship. It's essential to ask God for guidance and wisdom. Pray for His will to be revealed in your love life, and trust that He has a plan for you. Remember, God's plans are always greater than our own, and He wants what's best for us. Know your standards. As a Christian it's important to have clear standards for what you're looking for in a relationship. This includes not only physical attraction but also personality traits, values, and beliefs. Be clear on what you're looking for, and don't compromise your standards just to be in a relationship. Communicate openly and honestly and remember that true "Love is patient and kind; love does not envy or boast; it is not arrogant or rude. It does not insist on its own way; it is not irritable or resentful" (1 Cor 13:4-5).
Communication
Open and honest communication is the key to any healthy relationship, and it's especially important in Christian dating. Make sure you and your partner are on the same page when it comes to your beliefs, values, and expectations for the relationship. Be willing to listen to each other's perspectives and work together to find common ground. Take it slow. While it's tempting to dive headfirst into a new relationship, it's essential to take things slow when dating as a Christian. Get to know each other gradually, and take time to determine if your relationship is built on a solid foundation of shared values and beliefs.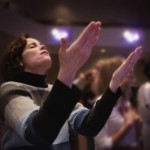 The Church Community
Get involved in your church community. Getting involved in your church community is a crucial aspect of finding meaningful relationships as a Christian. The church serves as a hub for likeminded individuals who share common faith and beliefs. By participating in church events, activities, and joining a small group, you have the opportunity to meet and connect with others who share your values and beliefs. This can lead to forming meaningful relationships, including the potential for dating. Additionally, as the Scriptures state, we are not to be "neglecting to meet together, as is the habit of some, but encouraging one another, and all the more as you see the Day drawing near" (Heb 10:25). This verse highlights the importance of community and coming together to support and encourage each other. By getting involved in your church community, you not only increase your chances of finding someone to date, but you also build a support system of like-minded individuals who can uplift and encourage you in your faith journey.
Making New Friends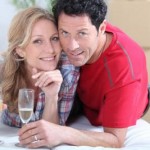 Whether you're looking to make new friends, deepen your spiritual growth, or potentially find a romantic partner, getting involved in your church community is a valuable and fulfilling opportunity. Seek counsel from trusted friends and family since "Without counsel plans fail, but with many advisers they succeed" (Prov 15:22). Don't be afraid to seek counsel from trusted friends and family members when navigating Christian dating.
Conclusion
In conclusion, Christian dating can be a beautiful expression of love and faith when approached with intentionality and care. By incorporating prayer, self-reflection, and open communication into your dating journey, you can find a relationship built on mutual respect and shared values. By getting involved in your church community and seeking counsel from trusted friends and family, you can expand your social circle and increase the chances of finding a compatible partner. It's important to remember that the foundation of a successful Christian relationship is built on a shared love for God and a commitment to living out your faith.
While dating can be challenging, it's important to have faith in God's plan for your life and trust that He will lead you to the right person at the right time. If you're a Christian single looking for a relationship built on shared values and beliefs, consider checking out a Christian dating site designed specifically for Christian singles. With the right approach, a heart open to God's will, and the help of supportive communities and resources, you can find the love and happiness you've been searching for.
Here is some related reading for you: True Love: How Do You Know When You Find It?
Resource – Scripture quotations are from The Holy Bible, English Standard Version® (ESV®), Crossway Bibles. (2007). ESV: Study Bible: English standard version. Wheaton, Ill: Crossway Bibles. Used by permission. All rights reserved.
Author's Bio: Jennifer Cleveland is the owner of LuvDate.co and a renowned Christian. With a passion for helping Christian singles find meaningful relationships, Jennifer combines her expertise in online dating and her deep-seated faith to bring a unique and empowering perspective to the world of Christian dating. Visit her site, LuvDate to experience her vision for connecting Christian singles in a safe and meaningful way.