We are all born condemned to an eternity separated from God. Did I get your attention? Simply stated, the Bible says that we are all lost because of our sin. But the good news is that we can make a choice to change our path from condemnation to salvation. And you know what? It is free – a gift of God. You just need to accept the gift:
Romans 3:23 For all have sinned, and come short of the glory of God;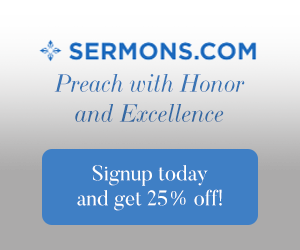 Romans 6:23 For the wages of sin is death; but the gift of God is eternal life through Jesus Christ our Lord.
2 Corinthians 9:15 Thanks be unto God for his unspeakable gift.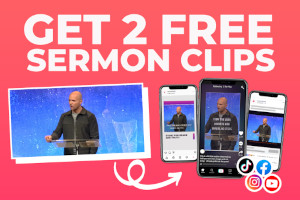 Ephesians 2:8–9 For by grace are ye saved through faith; and that not of yourselves: it is the gift of God: Not of works, lest any man should boast.
So, as you can see, I did not make this up. These are the words of God, from His Holy Bible. Look at what else we can find in the Bible about salvation and condemnation.

Everyone is Condemned Outside of Christ
2 Samuel 24:10 And David's heart smote him after that he had numbered the people. And David said unto the LORD, I have sinned greatly in that I have done: and now, I beseech thee, O LORD, take away the iniquity of thy servant; for I have done very foolishly.
Job 42:6 Wherefore I abhor myself, and repent In dust and ashes.
Psalm 31:10 For my life is spent with grief, and my years with sighing: My strength faileth because of mine iniquity, and my bones are consumed.
Ezekiel 33:10 Therefore, O thou son of man, speak unto the house of Israel; Thus ye speak, saying, If our transgressions and our sins be upon us, and we pine away in them, how should we then live?
John 3:19 And this is the condemnation, that light is come into the world, and men loved darkness rather than light, because their deeds were evil.
Romans 5:18 Therefore as by the offence of one judgment came upon all men to condemnation; even so by the righteousness of one the free gift came upon all men unto justification of life.
Titus 3:11 Knowing that he that is such is subverted, and sinneth, being condemned of himself.
There is No Condemnation "In Christ"
Isaiah 50:9 Behold, the Lord GOD will help me; Who is he that shall condemn me? Lo, they all shall wax old as a garment; the moth shall eat them up.
John 3:18 He that believeth on him is not condemned: but he that believeth not is condemned already, because he hath not believed in the name of the only begotten Son of God.
John 5:24 Verily, verily, I say unto you, He that heareth my word, and believeth on him that sent me, hath everlasting life, and shall not come into condemnation; but is passed from death unto life.
Romans 8:1 There is therefore now no condemnation to them which are in Christ Jesus, who walk not after the flesh, but after the Spirit.
Romans 8:34 Who is he that condemneth? It is Christ that died, yea rather, that is risen again, who is even at the right hand of God, who also maketh intercession for us.
Salvation is of God
Psalm 27:1 The LORD is my light and my salvation; whom shall I fear? The LORD is the strength of my life; of whom shall I be afraid?
Psalm 37:39 But the salvation of the righteous is of the LORD: He is their strength in the time of trouble.
Isaiah 12:2 Behold, God is my salvation; I will trust, and not be afraid: For the LORD JEHOVAH is my strength and my song; He also is become my salvation.
Isaiah 25:9 And it shall be said in that day, Lo, this is our God; We have waited for him, and he will save us: This is the LORD; we have waited for him, We will be glad and rejoice in his salvation.
Zephaniah 3:17 The LORD thy God in the midst of thee is mighty; He will save, he will rejoice over thee with joy; He will rest in his love, he will joy over thee with singing.
Jesus is the Only Way to Salvation
John 10:9 [Jesus said] I am the door: by me if any man enter in, he shall be saved, and shall go in and out, and find pasture.
Acts 4:12 Neither is there salvation in any other: for there is none other name under heaven given among men, whereby we must be saved.
Acts 15:11 But we believe that through the grace of the Lord Jesus Christ we shall be saved, even as they.
Romans 5:9 Much more then, being now justified by his blood, we shall be saved from wrath through him.
1 Thessalonians 5:9–10 For God hath not appointed us to wrath, but to obtain salvation by our Lord Jesus Christ, Who died for us, that, whether we wake or sleep, we should live together with him.
Hebrews 5:9–10 And being made perfect, he became the author of eternal salvation unto all them that obey him; Called of God an high priest after the order of Melchisedec.
Hebrews 9:28 So Christ was once offered to bear the sins of many; and unto them that look for him shall he appear the second time without sin unto salvation.
Final Thoughts
I could go on, but I think you can see that the choice is clearly your own. No one on earth can remove your sins so that you can be perfect enough to spend eternity with our perfect Heavenly Father. No one on earth can "make you" believe that Jesus died on the cross to pay your penalty for sin. Salvation is of God and comes only through believe in what Jesus did for you. The only thing you can do to change your path from condemnation to salvation is accept the gift that God gave for all. Jesus paid it all why not choose to accept His humble and complete payment and be assured of your salvation from the wrath of God?
More to read: How To Have Confidence in Your Salvation
Resource – Scripture quotations are from The Holy Bible, King James Version.