No matter who we are, all of us have made choices in our lives that have had consequences: some good, some not so good. Likewise, if we are honest and given the opportunity, we would have made different choices somewhere in our life. Most often, it is the consequences that lead us to think this way, but one thing is certain, we can learn from our choices by the consequences we experience. The following are five examples of choices and consequences that we can learn from.
What does the Bible say about learning from our choices?
The first thing to consider is that God has given us the Bible as a manual for everything we experience in life so that as we get older we gain wisdom that results in our salvation (2 Timothy 3:14-17). Second, God tells us that what was written in the Bible serves as examples for our learning. In Romans 15:1-21, the Apostle Paul wrote that the things that were written in the past were written for our learning so that through patience and comfort of the Scriptures, we might have hope in Christ so that we are able to teach others as well. (See key verses Romans 15:4 and Romans 15:13-14).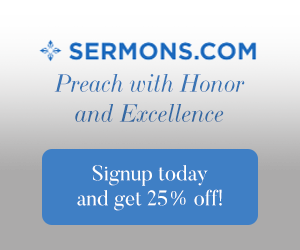 What are five examples of choices and consequences that we can learn from?
In the Garden
Genesis 3:6-7 "And when the woman saw that the tree was good for food, and that it was pleasant to the eyes, and a tree to be desired to make one wise, she took of the fruit thereof, and did eat, and gave also unto her husband with her; and he did eat. And the eyes of them both were opened, and they knew that they were naked; and they sewed fig leaves together, and made themselves aprons."
Undoubtedly, the choice that had the biggest consequence in history took place in the Garden of Eden. Of note is that Eve sinned because she was deceived, Adam chose to sin despite knowing better (See also 1 Timothy 2:13-14). Likewise, this demonstrates that we too can sin because we are deceived or sin despite knowing better (Galatians 6:7-8; 1 Timothy 3:13; Titus 3:3).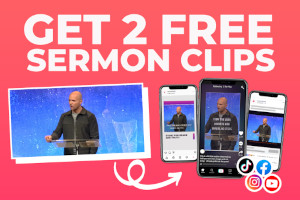 Joshua Stands with the LORD
Joshua 24:15 "And if it seem evil unto you to serve the LORD, choose you this day whom ye will serve; whether the gods which your fathers served that were on the other side of the flood, or the gods of the Amorites, in whose land ye dwell: but as for me and my house, we will serve the LORD."
Sometimes we make bad choices and suffer the consequences, yet many of these times, God blesses us and delivers us from those choices. Joshua led the Israelites into the promised land, but took a moment to point out to them the God had delivered them many times even when they did not deserve it. He challenged them to make a choice of who they were going to serve. However, despite their statement of commitment to the Lord, they later chose to do exactly what they said they would not do (See also Judges 1-2:15).
Be the Good Example
Proverbs 3:31-33 "Envy thou not the oppressor, and choose none of his ways. For the froward is abomination to the LORD: but his secret is with the righteous. The curse of the LORD is in the house of the wicked: but he blesseth the habitation of the just." 
Many times I hear parents explain their child's poor decisions and behaviors on them "getting in with the wrong crowd." While this is certainly the case in how most of these children went off the right track, most of the time we soon discover that their child has become the wrong crowd. What is painfully obvious is that the poor choices and behaviors soon results in a loss of blessings from God. Sadly, we too often wonder why God is not blessing us, yet do not consider that perhaps we too are running with the wrong crowd and our children are growing up to be just like us.
Depraved Thinking Leads to Bad Choices
Matthew 27:3-5 "Then Judas, which had betrayed him, when he saw that he was condemned, repented himself, and brought again the thirty pieces of silver to the chief priests and elders, Saying, I have sinned in that I have betrayed the innocent blood. And they said, What is that to us? see thou to that. And he cast down the pieces of silver in the temple, and departed, and went and hanged himself." 
It is evident from the Scriptures that the choices Judas made even before he betrayed the Lord reflected his depraved thinking that was based on his own desires at the expense of others. Sadly, like Judas, many people come to the realization that they have sinned, but their judgment has become so altered that the choices they make can even lead to their demise (See also Psalms 69:18-28; Psalms 109:1-20).
Timothy Chose to Continue
2 Timothy 4:1-5 "I charge thee therefore before God, and the Lord Jesus Christ, who shall judge the quick and the dead at his appearing and his kingdom; Preach the word; be instant in season, out of season; reprove, rebuke, exhort with all longsuffering and doctrine. For the time will come when they will not endure sound doctrine; but after their own lusts shall they heap to themselves teachers, having itching ears; And they shall turn away their ears from the truth, and shall be turned unto fables. But watch thou in all things, endure afflictions, do the work of an evangelist, make full proof of thy ministry." 
In Paul's final years, he wrote Timothy to challenge him to continue to do the work that God had called him to do. In his letter, he warned that people will turn away from God, which is all the more reason to proclaim the Word of the Lord with increasing intensity and commitment. It is no secret that we live in a different world today than what it was just a few decades ago. However, this comes as no surprise to God. We too must make the choice to continue to focus on what God has called us to do as believers living in a world that is now, more than ever, rejecting God. We must choose, as others before us, to hand out the life preservers of God's remedy for salvation because our world is nothing, but a sinking ship that is destined for ruin and few are choosing the lifeboats.
Conclusion
The Bible is a book of God's Word given to us for our learning so that we can make choices and avoid bad consequences so that we can enjoy the blessings and fellowship of God. As believers, there are two main choices: Trusting Christ as our Savior and learning to become like Him by following the leading of the Holy Spirit. Both have eternal consequences. Therefore, we must remember that every choice has a consequence.
Something more to consider: 5 Biblical Consequences of Sin
Resources – Scripture quotations are from The Holy Bible, King James Version