God has many names in the Bible that describe His character. For example, in Psalm 23:1 "The LORD is my shepherd; I shall not want." LORD is translated from Jehovah-Roi as "my Protector". We also see a translation from Jehovah – El Elohim meaning "The LORD GOD is My Strong Protector"  in Psalm 23:6 where it is written "…and I will dwell in the house of the LORD for ever". Take a look at what else the Bible says about the character trait of God as protector.
God is Our Best Defense
Psalm 5:11 But let all those that put their trust in thee rejoice: Let them ever shout for joy, because thou defendest them: Let them also that love thy name be joyful in thee.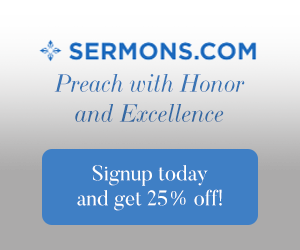 Psalm 31:2 Bow down thine ear to me; deliver me speedily: Be thou my strong rock, For an house of defence to save me.
Isaiah 31:5 As birds flying, so will the LORD of hosts defend Jerusalem; Defending also he will deliver it; And passing over he will preserve it.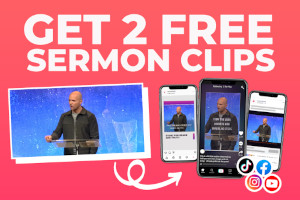 Isaiah 37:35 For I will defend this city to save it For mine own sake, and for my servant David's sake.
Zechariah 9:15 The LORD of hosts shall defend them; and they shall devour, And subdue with sling stones; And they shall drink, and make a noise as through wine; And they shall be filled like bowls, and as the corners of the altar.
Zechariah 12:8 In that day shall the LORD defend the inhabitants of Jerusalem; And he that is feeble among them at that day shall be as David; And the house of David shall be as God, As the angel of the LORD before them.

In the Psalms – God is Our Hiding Place
Psalm 17:8–9 Keep me as the apple of the eye, Hide me under the shadow of thy wings, From the wicked that oppress me, From my deadly enemies, who compass me about.
Psalm 27:5 For in the time of trouble he shall hide me in his pavilion: In the secret of his tabernacle shall he hide me; He shall set me up upon a rock.
Psalm 31:20 Thou shalt hide them in the secret of thy presence from the pride of man: Thou shalt keep them secretly in a pavilion from the strife of tongues.
Psalm 32:7 Thou art my hiding place; thou shalt preserve me from trouble; Thou shalt compass me about with songs of deliverance. Selah.
Psalm 64:2–4 Hide me from the secret counsel of the wicked; From the insurrection of the workers of iniquity: Who whet their tongue like a sword, And bend their bows to shoot their arrows, even bitter words: That they may shoot in secret at the perfect: Suddenly do they shoot at him, and fear not.
Psalm 119:114 Thou art my hiding place and my shield: I hope in thy word.
Psalm 143:9 Deliver me, O LORD, from mine enemies: I flee unto thee to hide me.
God is Our Refuge and Shield
Genesis 15:1 After these things the word of the LORD came unto Abram in a vision, saying, Fear not, Abram: I am thy shield, and thy exceeding great reward.
Deuteronomy 33:27 The eternal God is thy refuge, And underneath are the everlasting arms: And he shall thrust out the enemy from before thee; And shall say, Destroy them.
Psalm 33:20 Our soul waiteth for the LORD: He is our help and our shield.
Psalm 84:11 For the LORD God is a sun and shield: The LORD will give grace and glory: No good thing will he withhold from them that walk uprightly.
Psalm 115:9 O Israel, trust thou in the LORD: He is their help and their shield.
Proverbs 30:5 Every word of God is pure: He is a shield unto them that put their trust in him.
God Promises Protection to Believers
2 Chronicles 16:9 For the eyes of the LORD run to and fro throughout the whole earth, to shew himself strong in the behalf of them whose heart is perfect toward him. Herein thou hast done foolishly: therefore from henceforth thou shalt have wars.
Psalm 34:7 The angel of the LORD encampeth Round about them that fear him, and delivereth them.
Psalm 91:4 He shall cover thee with his feathers, And under his wings shalt thou trust: His truth shall be thy shield and buckler.
Psalm 125:2 As the mountains are round about Jerusalem, So the LORD is round about his people From henceforth even for ever.
Zechariah 2:5 For I, saith the LORD, will be unto her a wall of fire round about, And will be the glory in the midst of her.
Luke 21:18 But there shall not an hair of your head perish.
Final Thoughts
There are so many verses that talk about God the Protector but my favorite has to be the promise that He is our "strong tower" – that safe place — in Proverbs 18:1 "The name of the LORD is a strong tower: The righteous runneth into it, and is safe."
Take a look at this related post: 10 Character Traits of Jesus
Resource – Scripture quotations are from The Holy Bible, King James Version