The Gospel records tell us that Jesus was constantly being challenged by the religious elite of His day. During His earthly ministry, Jesus upset the religious leaders on a regular basis. Often, these leaders would purposefully pose a question to Jesus to try to trap Him into saying or doing something that would allow them to charge Him with breaking a religious law. We find one of those instances in the Gospel of John.
Trying to trap Jesus
We begin in verse three, "The scribes and the Pharisees brought a woman who had been caught in adultery, and placing her in the midst they said to him, "Teacher, this woman has been caught in the act of adultery. Now in the Law Moses commanded us to stone such women. So what do you say?" This they said to test him, that they might have some charge to bring against him" (John 8:3-6).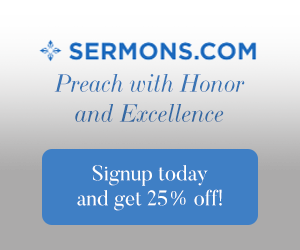 The penalty for adultery under Jewish law was death (Leviticus 20:10) for both the man and the woman. We see here that the Jewish leaders brought only the woman to Jesus for judgment. We do not know why they didn't bring the man also. The text says that she was "caught in the act"; therefore, the identity of the man must have been known also. The Jewish leaders might have only brought the woman to further test Jesus' reaction, or His knowledge of the Law. Regardless, this was a trap in which they hoped to halt Jesus' growing influence and popularity with the people. They also hoped that Jesus would incriminate Himself in such a way that they could charge Him with a crime, so as to put a stop to His ministry.
Jesus' Godly response
These religious leaders were no match for Jesus. Who could dare hope to outsmart the Creator of the universe? Then, Jesus replied to them, "Let him who is without sin among you be the first to throw a stone at her" (John 8:7). With these words, Jesus forced these religious men to search their own hearts for sin. I can imagine that, under the guidance of the Holy Spirit, every little iniquity these men had perpetrated was replayed in their minds in a conscience-searing parade of images. They had arrived as self-righteous, arrogant, executioners and now the convicting power of the Holy Spirit was humbling them and forcing them to see that they were no more innocent than the woman they had brought to Jesus.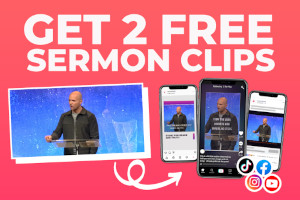 Only the Holy Spirit can truly convict someone of their sin. We may have all the clever arguments we can memorize, and knowing the evidence for our faith is a good thing, but without the Holy Spirit's convicting power our efforts will prove fruitless. We should also keep in mind, as we witness to those who are lost and hurting, that we were once in their condition. We were unsaved sinners to whom someone else shared the Gospel. We did not save ourselves and there was not anything in us that made us worthy of being saved. It was God's grace alone that reached out to us and rescued us. The Christian heart should have no place for arrogance.
So, how did these recently convicted religious leaders respond? The Bible tells us that, "…when they heard it, they went away one by one, beginning with the older ones, and Jesus was left alone with the woman standing before him" (John 8:9). It appears that these men were so embarrassed by the realization that they too were sinners, that they slunk off, one by one. Hopefully, this event caused many of them to rethink their relationship with God and to confess and repent of the sins of which they had recently been reminded.
Jesus confronts the woman
As the Jewish leaders wandered off, only Jesus and the woman were left. She must have wondered what was coming next; would Jesus now judge her? What should she do? Jesus said to her, "Woman, where are they? Has no one condemned you?" She said, "No one, Lord." And Jesus said, "Neither do I condemn you; go, and from now on sin no more" (John 8:10-11). One can almost sense the relief and gratitude the woman must have felt when Jesus said this. Hopefully, she also felt the responsibility He gave her with His words "sin no more".
Jesus does not forgive one's sin in order for them to be able to sin without consequences; rather, He expects us to repent, to change the way we live, in gratitude for His saving act of love to us. This event is a living example of the verse, "For God did not send his Son into the world to condemn the world, but in order that the world might be saved through him" (John 3:17). Jesus had every right in the universe to judge this woman; however, He would rather offer her the opportunity for forgiveness instead. Such is the love of our great God.
Conclusion
This event is a marvelous picture of Jesus' saving grace. Jesus judged the situation and, instead of condemning the woman, He forgave her and instructed her to repent. We could all take a lesson from Jesus in the way He handled the religious leaders too. Instead of losing His temper, as we are often prone to do, He calmly stated truth and let the truth do its work. Many times we attempt to force feed our beliefs into those with whom we are witnessing. Instead, we should simply speak the truth in love (Ephesians 4:15) and let the Holy Spirit work that truth into their heart.
You might also like this article:
Resources – The Holy Bible, English Standard Version "Scripture quotations are from The Holy Bible, English Standard Version® (ESV®), copyright © 2001 by Crossway, a publishing ministry of Good News Publishers. Used by permission. All rights reserved."