The Bible instructs us to pray. In fact, in the New Testament we are told to "pray without ceasing" (1 Thessalonians 5:17). The Christian life is a life that is to be lived in constant communication with God. We read that the prayer of a righteous person is powerful (James 5:16). Nevertheless, the question is often asked, "Do my prayers really change God's mind?" Let us look at this question and try to answer it from the Bible.
God is omniscient
The Bible indicates that God is omniscient. Omniscient means 'all-knowing'. God knows everything; what was, what is, and what will be. Because of this, we know that God already knows what we need, and even what we are going to pray about. Therefore, we can conclude that our prayers do not surprise God. It cannot be said that God intended to do thus and such but, as a result of our prayers, He decides to do something different. [A discussion of God's foreknowledge, election, and predestination are beyond the scope of this article]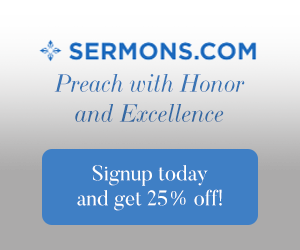 However, God does respond to our prayers. Our interaction with Him affects His actions. He has told us, in His Word, how He will react to certain actions and attitudes of ours; and our prayers reveal what our attitudes are. When we come to Him in prayer, we are exhibiting our reliance and trust in Him. And, just as an earthly father wants the best for his children who come to him in dependence, so God relates to His children who come to Him dependently.
The 'real' question
Many times, the real question behind the question, "Can we change God's mind with prayer?" is "Do I, and my prayers, matter to God?" We want to know if God cares about us enough to pay attention to our prayers. Jesus asserts that God loves His children even more than earthly fathers love their children (Matthew 7:10-11). God loves us more than the most loving human father ever has or ever will.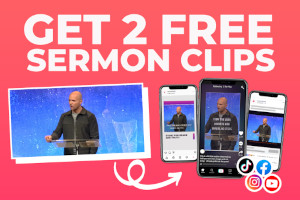 God gives us some conditions that must be met in order for us to be in the right condition to have our prayers answered:
our prayers must be grounded in faith in God (Matthew 21:22; Mark 11:24);
we must ask in Jesus' name (John 16:24);
we must ask with the right motives (James 4:3);
we must be persistent in our dependence on God (Matthew 7:8; Luke 1:10);
we must keep His commandments and obey Him (I John 3:22); and
our prayers must be in accordance with His will (I John 5:14).
This may seem like a lot of things to do and remember in order for God to answer our prayers, but they are all wrapped up in the one commandment Jesus said is above all others, "You shall love the Lord your God with all your heart and with all your soul and with all your mind. This is the great and first commandment" (Matthew 22:37 ESV; cf. Mark 12:30; Luke 10:27). When this is the condition of our heart, all the conditions for answered prayer are met.
When we are truly submitted to Jesus, and His Lordship, our relationship with Him will be such that He hears and answers our prayers as a loving father would answer the requests of his children, whom he loves dearly. David Platt, in his book Follow Me, compares the believer's submission with the submission of earthly children to their earthly father,
"If my kids were to say me, 'Dad, this week, we will do whatever you think is best for us,' how do you think I would respond? Would I make their week miserable? Certainly not. I would honor their trust in me by leading them toward whatever is best for them. Now I'm not perfect, and I don't know what's best for my children 100 percent of the time. But God does. He is a perfect Father, and he makes no mistakes. He desires our good more than we do. So shouldn't we gladly surrender our will to his? This is what it means to be a disciple" ( p. 130).
Whose mind is changed?
Often, when we come to God to ask Him for something, we have already decided what it is that we need. Too often, we pray to God to get Him to see things our way and to join the plan that we have envisioned. However, quite often, God uses these times to teach us that He knows what is best for us. He will gently change our minds to see things His way, so that we end up participating in His plan. Most often, it is we who are changed when we come to God in prayer.
The Prayer of Repentance
However, there is a special prayer that completely changes one's relationship with God. The Bible tells us clearly that, when anyone prays the prayer of repentance and becomes a follower of Jesus, God relates to that person in a very different way than He did while they were unrepentant sinners in rebellion to Him. Whereas before they were under God's wrath and judgment, after they confess their sins and repent, they are forgiven and are no longer under His condemnation (Romans 8:1). Nevertheless, this does not indicate that God changed His mind; rather, He simply responded just as He promised He would when anyone confesses and repents of their sin and turns to Jesus as their Lord and Savior. Have you confessed your sins and repented of them? It will be the most important prayer you've ever prayed.
Conclusion
Since God is omniscient (all-knowing) it cannot be said that, from His point of view, He ever 'changes His mind'. Nevertheless, we are not omniscient, we know that God loves us, and we are instructed to pray without ceasing (1 Thessalonians 5:17). In this way, we are always communicating with God and, as long as we are living as He wants us to, we can be confident that He hears our prayers and acts on them. The most important aspect of our prayer lives is to make sure that, in everything, we are living for Him and His glory. So, does God change His mind? No…but He does respond to our prayers as a loving father responds to his children's needs and requests…only better.
Take a look at this article about prayers:
Resources – The Holy Bible, English Standard Version "Scripture quotations are from The Holy Bible, English Standard Version® (ESV®), copyright © 2001 by Crossway, a publishing ministry of Good News Publishers. Used by permission. All rights reserved." Platt, David. Follow Me. Tyndale, 2013. YouTube video "On My Knees" by Jaci Velasquez.