The apostle Paul said that he was not ashamed of the gospel (Rom 1:16), but can Christians be ashamed of the gospel? If so, what does that mean?
The Gospel
The apostle Paul said that he was not ashamed of the gospel (Rom 1:16), but can Christians be ashamed of the gospel? If so, what does that mean? Right after John the Baptist was arrested, Jesus came, "saying, "The time is fulfilled, and the kingdom of God is at hand; repent and believe in the gospel" (Mark 1:15), so the gospel must include both repentance and faith or belief in the gospel, meaning we must put our trust in Christ and only then are we justified by faith (Rom 1:13). When we believe in Him, we receive eternal life (John 3:16), but Jesus also says, "whoever does not obey the Son shall not see life, but the wrath of God remains on him" (John 3:36b). We must put our trust in Christ and believe the gospel or we are not saved at all for He is the one and only way (John 6:44; Acts 4:12) into the Kingdom.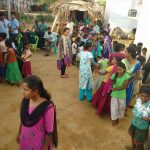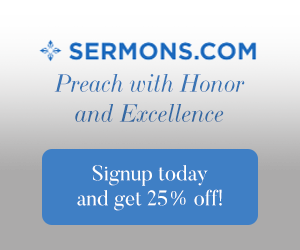 Ashamed of Christ?
Before we address the question of what it means to be ashamed of the gospel, we need to point out that many are ashamed of Jesus Christ too. What does that mean to be ashamed of Christ? Jesus warned, "For whoever is ashamed of me and of my words in this adulterous and sinful generation, of him will the Son of Man also be ashamed when he comes in the glory of his Father with the holy angels" (Mark 8:38). Clearly, Jesus is warning those who profess faith in Christ but are ashamed to share Christ with the world, so "everyone who acknowledges me before men, I also will acknowledge before my Father who is in heaven, but whoever denies me before men, I also will deny before my Father who is in heaven" (Matt 10:32-33). Deny Him today before others and He will deny you before the Father, and that's as bad as it can be (Rev 20:12-15).
Ashamed of the Gospel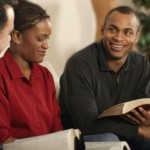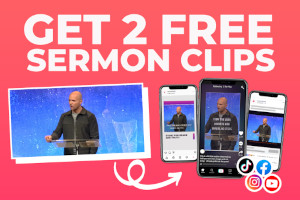 Being ashamed of Jesus Christ is to also be ashamed of the gospel, for the gospel centers around Jesus Christ. To deny Him is to deny the gospel, but many are afraid to speak up about Jesus. They fear man more than fear God. When things start to get difficult for the believer, it's easy to just give up and be silent, but rather than participating in the Great Commission (Matt 28:18-20; Acts 1:8), they are living in denial and are in the "great omission." That is, they are silent about Christ, fearing persecution, but all who live godly will be persecuted (2 Tim 3:12). If you're not living a godly life and being persecuted for it, you might want to be sure you're truly in the faith by examining yourself by Scripture (2 Cor 13:5; 2 Pet 1:10-11). We cannot remain silent for this is why God has called us. It's a matter of killing the old self or nature and denying yourself for Christ, "For whoever would save his life will lose it, but whoever loses his life for my sake and the gospel's will save it" (Mark 8:35). Can you honestly say, "I am not ashamed of the gospel, for it is the power of God for salvation to everyone who believes, to the Jew first and also to the Greek" (Rom 1:18)? If you are not ashamed of Christ and the gospel, then everyone who knows you will know you believe in Him and have devoted your life to Him. They know you well enough to know you can't stop talking about Him. On the other hand, if no one even knows you're a believer, you may not even be one!
Coming Out of the World
We can recognize Jesus' followers by their love for one another (John 13:34-35) and by their vocal expression of the gospel, but also that they will come out of this world of sin and avoid the things of the world. The Apostle Paul says "Do not be conformed to this world, but be transformed by the renewal of your mind, that by testing you may discern what is the will of God, what is good and acceptable and perfect" (Rom 12:2). Rather than be transformed by a carnal, sinful world, we're being transformed into the image of Christ by the Holy Spirit. We should have a desire to know more about the things of God and our hearts convict us when we're in worldly things to come out of them! Jeremiah warned Judah to "Go out of the midst of her, my people! Let every one save his life from the fierce anger of the LORD" (Jer 51:45), and everyone, "Come out of her, my people, lest you take part in her sins, lest you share in her plagues" (Rev 18:4).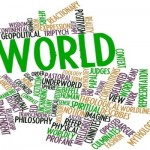 Conclusion
Jesus not only commanded the Apostles, but He commands us to "Go into all the world and proclaim the gospel to the whole creation" (Mark 16:15), but if we're ashamed of the gospel or afraid to publically speak about Jesus Christ, then we are ashamed of the gospel and ashamed of Christ and that's a sign of unbelief. If you are ashamed of Christ today then you may suffer for that someday, so rather let us tell everyone we know that Jesus Christ is Lord and desires that all men/women be saved. Then there will be no shame at all at the appearance of Jesus Christ, for "Everyone who believes in him will not be put to shame" (Rom 10:11).
Here is some related reading for you: I'm So Shy so How Can I Witness for Christ?
Resource – Scripture quotations are from The Holy Bible, English Standard Version® (ESV®), Crossway Bibles. (2007). ESV: Study Bible: English standard version. Wheaton, Ill: Crossway Bibles. Used by permission. All rights reserved.