Does the Bible give us evidence that Jesus existed before His human birth in Bethlehem?
In the Beginning
Before we go back to the Old Testament to look for evidence of Jesus Christ's existing before His human birth in Bethlehem, we must go back before anything existed, and surprisingly, we end up the New Testament…and it begins even before the Book of Genesis. The Apostle John wrote, "In the beginning was the Word, and the Word was with God, and the Word was God. He was in the beginning with God" (John 1:1-2), and speaking of Jesus, it says that "All things were made through him, and without him was not any thing made that was made" (John 1:3). Did you catch that? It says that "all things were made through Him" and "without Him," there would be nothing at all! That means, by necessity, Jesus Christ is the Creator, therefore, He could not have been a created being because in the beginning, He was the Creator. He could not have created His own self before anything existed because He would have had to exist in order to create, so you can see that this is logically impossible. The Apostle Paul wrote of Jesus, that it was "by him all things were created, in heaven and on earth, visible and invisible, whether thrones or dominions or rulers or authorities—all things were created through him and for him" (Col 1:16), and that it is by "Jesus Christ, by whom are all things, and we exist through Him" (1 Cor 8:6).All things were made through him, and without him was not any thing made that was made" (John 1:3).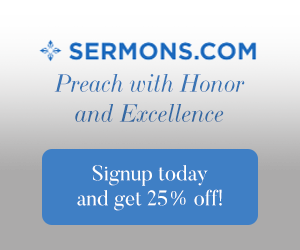 Testimony
Jesus Christ told the religious leaders that they should examine the Scriptures, meaning the Old Testament, for "You search the Scriptures because you think that in them you have eternal life; and it is they that bear witness about me" (John 5:39). After His resurrection, He told His disciples, "These are my words that I spoke to you while I was still with you, that everything written about me in the Law of Moses and the Prophets and the Psalms must be fulfilled" (Luke 24:44), so then "he opened their minds to understand the Scriptures" (Luke 24:45). In John we have an eye witness who wrote of himself, "This is the disciple who is bearing witness about these things, and who has written these things, and we know that his testimony is true" (John 21:24). The psalmist wrote of Christ that God "will not abandon my soul to Sheol, or let your holy one see corruption" (Psalm 16:10), and there was no corruption after Jesus' death. Why? Because Jesus had no sin, and it is sin that brings death and corruption. The soul that sins will die (Ezk 18:10), but since Jesus never sinned, His body never saw corruption or decay after death, so Jesus Himself never died, even though His physical body did. His Spirit returned to the Father (Luke 23:46). Jesus is God and God is eternal.
Christ the Rock
The Apostle Paul wrote that ancient Israel "all ate the same spiritual food, and all drank the same spiritual drink. For they drank from the spiritual Rock that followed them, and the Rock was Christ" (1 Cor 10:3-4), so Christ was that Rock…the Rock of the Ages. That's just what the Apostle Paul says in Scripture! He used the "Rock" as a personal pronoun (capitalized) because He was referring to Jesus. For many years, I read right over that, but then it dawned on me that Jesus Christ, not yet known to humanity as the Son of God, was intimately involved in the Old Testament accounts…from Adam and Eve to Abraham, Isaac, and Jacob. God told Moses, "I will stand before you there on the rock at Horeb, and you shall strike the rock, and water shall come out of it, and the people will drink." And Moses did so, in the sight of the elders of Israel" (Ex 17:6). Today, we can stand before God because of the Rock, and that Rock that is Christ, but Christ the Living Water (John 4:10) was with them also. The Scriptures say, they "did not thirst when he led them through the deserts; he made water flow for them from the rock; he split the rock and the water gushed out" (Isaiah 48:21). Thousands of years later, Jesus said, "If anyone thirsts, let him come to me and drink. Whoever believes in me, as the Scripture has said, 'Out of his heart will flow rivers of living water" (John 7:37b-38), so just like the water out of the rock provided for the physical life of the ancient Israelites, the Living Water gives to all who believe, eternal life, but this water's different because, they shall never thirst again.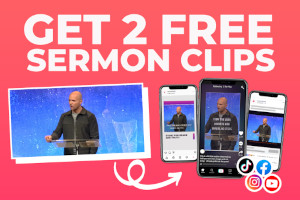 The Prophets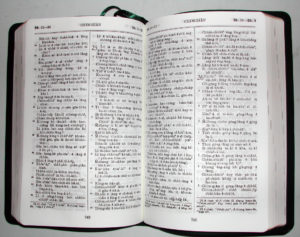 Isaiah the Prophet clearly wrote of Jesus at Calvary, saying, "he was pierced for our transgressions; he was crushed for our iniquities" (Isaiah 53:5a), and "the Lord has laid on him the iniquity of us all" (Isaiah 53:6b). Writing of Jesus coming physical birth, Hosea the Prophet wrote, "Bethlehem Ephrathah, who are too little to be among the clans of Judah, from you shall come forth for me one who is to be ruler in Israel, whose coming forth is from of old, from ancient days" (Micah 5:2). Obviously, the "ancient of days" was Christ. This means that Jesus is being spoken of and written about prior to His physical existence as a Man, proving He did exist prior to Bethlehem. The Psalmist wrote about Christ's crucifixion even before the crucifixion method existed. The psalmist wrote that "they have pierced my hands and feet" (Psalm 22:16b), while "they divide my garments among them, and for my clothing they cast lots" (Psalm 22:18). This was fulfilled at the cross (Mark 15:24), and even Jesus' crying out, "My God, my God, why have you forsaken me" (Psalm22:1a), is the same exact quote where Jesus said, "My God, my God, why have you forsaken me" (Matt 27:46b). One person told me that there are at least 300 prophecies of Jesus in the Old Testament, so clearly Jesus did exist, and His coming was foretold by many a prophets. On the night He was to be betrayed, Jesus said to them, "You will all fall away because of me this night. For it is written, 'I will strike the shepherd, and the sheep of the flock will be scattered" (Matt 26:31, cf. Mark 14:27). Jesus quotes Zechariah the Prophet who wrote, "Awake, O sword, against my shepherd, against the man who stands next to me," declares the Lord of hosts. "Strike the shepherd, and the sheep will be scattered" (13:7).
Conclusion
If you don't have the right Jesus, you don't have the right Savior. If He is only a created being in your mind, He cannot save you from your sins, but He is not a created being but the Creator Himself. That means, He has always existed, and will always will. John records Jesus' very important words in knowing you have eternal life. He said that "this is eternal life, that they know you, the only true God, and Jesus Christ whom you have sent" (John 17:3). Some cults teach that Jesus became God and we can too someday, but there is only One God in Three Persons, and we're not it! Make sure you have the right Jesus, and you have put your trust in Him. There was a time when we did not exist, but there will never be a time when we don't. We must either trust in Christ to receive eternal life, or reject Christ and die in our sins. That will not bode well in eternity (Rev 20:12-15).
Here is some related reading for you: How Was Jesus Described in the Old Testament?
Resource – Scripture quotations are from The Holy Bible, English Standard Version® (ESV®), Crossway Bibles. (2007). ESV: Study Bible: English standard version. Wheaton, Ill: Crossway Bibles. Used by permission. All rights reserved.