Being a Disciple of Christ means we take more risks for Christ and His Kingdom.
Longing for His Appearance
Shouldn't believers yearn for Jesus' return and why don't believers take more risks for Christ since we know He's coming again and will have our reward with Him? Revelation chapters 21 and 22 make me deeply crave the appearance of Jesus and to see Him for the very first time. Just before Paul was beheaded, and in the very last letter before death, he was certain "there is laid up for me the crown of righteousness, which the Lord, the righteous judge, will award to me on that Day, and not only to me but also to all who have loved his appearing" (2 Tim 4:8). What about you? Don't you find it hard to wait to see Jesus face to face? That will happen in time as Revelation 21:3 says that "The dwelling place of God is with man. He will dwell with them, and they will be his people, and God himself will be with them as their God," and that's when believers "will see his face, and his name will be on their foreheads" (Rev 22:4).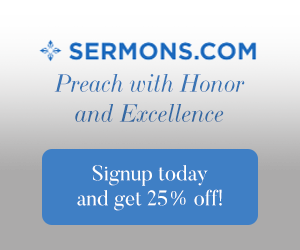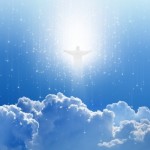 Entering the Kingdom
After Jesus' return, He will say some of the most wonderful words ever spoken to us: "Well done, good and faithful servant. You have been faithful over a little; I will set you over much. Enter into the joy of your master" (Matthew 25:23). If you're like most Christians, this is the day for which you longed for. It is the day when all our works for His sake will be rewarded, and even if you've been faithful in little, He will "set you over much." How much? I don't know. It depends on whether you've done things to be seen by others or done them in secret so God will reward you openly.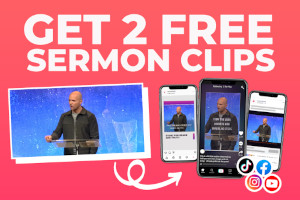 Saved to Sin No More
I am so sick and tired of being sick and tired of my sin. How about you? When I sin, I am so sick over my sin that I naturally want to confess it to God, but then I do it again, but I'm not the only one. Read about Paul's struggle in Romans 7:15 where he says, "For I do not do what I want, but I do the very thing I hate," and just like Paul, "I do not do the good I want, but the evil I do not want is what I keep on doing" (Romans 7:19). I cannot wait for that great day when we will be saved; saved to sin no more because in the kingdom, our very nature will be changed so that we cannot sin anymore. My friends, that cannot happen soon enough for me.
Hungering for Him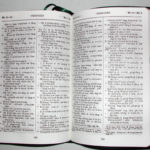 There is something about growing in the grace and knowledge of our Lord. There are several Christians I know who can't get enough of God and His Word. It's like they crave to know Him more deeply, which reminds me of the psalmist, who wrote, "As a deer pants for flowing streams, so pants my soul for you, O God. My soul thirsts for God, for the living God. When shall I come and appear before God" (Psalm 42:1-2)? That is something we should ask ourselves every day: When shall we see God appear? Don't you have a great hunger and thirst for that? Do you have a hunger for Him and His Word? To know the Bible better is to know God better because if you know the Word of God better, you will know the God of the Word better.
No Reward Without Risk
Great rewards take great risks. Stepping out on faith like Peter did walking on the water is a bit scary, but if we keep our eyes on Jesus, we should be able to step out on faith regardless of what things look like. Imagine if the missionaries that travel around the world never took a risk of faith. How many opportunities would have been missed for the kingdom? It is incalculable. Many have risked their lives and in fact, ended up losing their lives for their faith. They stepped into places, as the saying goes, where angels fear to tread, but they knew that faith is a willingness to risk anything on God and everything for God and for His glory.
No Reward Without Sowing
There is a law that every farmer must obey, and so must we. The Word says that "whoever sows sparingly will also reap sparingly, and whoever sows bountifully will also reap bountifully" (2 Cor 9:6). I read of a man who was so generous that he kept increasing his offerings over time. Originally he gave about 10 percent of his gross income. Then God began to bless him, so he increased his giving by 20, 30, and eventually (last I heard) 90 percent of his gross income for Christian ministries. The first time, he admitted that he was afraid and was taking a financial risk by giving more than he could afford, but God blessed this man, and this man in turn has blessed many Christian missionaries and ministries because he was willing to take a risk for God.
No Reward Without Willingness
Does God care about your wallet or does He care about your heart? Obviously God cares more about your heart than He does your wallet, but your willingness to give is more important than the monetary value of your gift. That's what Paul meant when he wrote, "Each one must give as he has decided in his heart, not reluctantly or under compulsion, for God loves a cheerful giver" (2 Cor 9:7). During the times of ancient Israel, "the people rejoiced at the willing response of their leaders, for they had given freely and wholeheartedly to the LORD. David the king also rejoiced greatly" (1 Chron 29:9), so it's certainly true that "a generous person will prosper; whoever refreshes others will be refreshed" (Prov 11:25).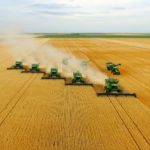 No Reward Without Sacrifice
King David was going to sacrifice an offering to God, but a man offered to give of his own possessions so that David could make the offering, however David would have none of it. It says that "King David said to Ornan, 'No, but I will buy them for the full price. I will not take for the LORD what is yours, nor offer burnt offerings that cost me nothing'" (1 Chron 21:24). Giving out of our substance helps ministries, but giving sacrificially helps the giver because the giver is blessed more than those who receive it, just as Paul wrote, "I have shown you that by working hard in this way we must help the weak and remember the words of the Lord Jesus, how he himself said, 'It is more blessed to give than to receive'" (Acts 20:35).
Conclusion
Do you crave the return of Jesus Christ? Do you want to be found faithful in doing for Him what He commanded us to do? Does your faith show a willingness to risk anything for God? We know there is no reward without risk, there is no reaping without sowing, there is no reward without willingness, and there is no reward without sacrifice, so may God abundantly and richly bless those of you who are willing to take a risk for God's glory and yearn for His return as a babe yearns to see her mother.
Here is some related reading for you: Biblical Signs of the Second Coming of Jesus Christ
Resource – Scripture quotations are from The Holy Bible, English Standard Version® (ESV®), Crossway Bibles. (2007). ESV: Study Bible: English standard version. Wheaton, Ill: Crossway Bibles. Used by permission. All rights reserved.