Jesus told His disciples to be alert and ready for no man knows neither the day nor the hour of His return.  This was the theme of the epistles of Paul, John, and Peter.  Over the millennium, countless numbers have predicted times of Christ's return and they are all batting a big, fat zero.  We are told to be looking for His return at any moment. There is nothing in Bible prophecy that forbids His coming today and there are no special events which must first come to pass that precede His Second Advent.  Each of the Apostles expected Jesus to return in their lifetime and so it is today. The only difference is that it is closer today than it was then.  No one can predict His second coming despite what many false prophets and soothsayers have said.  Apparently they haven't read the Olivet Discourse in Matthew 24-25, Mark 13 and Luke 21.
No One Knows the Hour
Even though no one knows when Christ is going to return, we are told be to alert and stay awake.  The parable of the Ten Virgins is a great example of this.  In Matthew 25:1-13, Jesus was telling believers that they must stay alert because the Son of Man comes at an hour when no man expects it: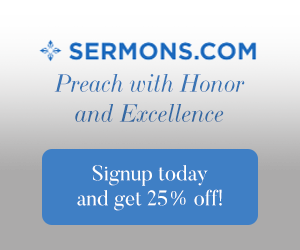 "At that time the kingdom of heaven will be like ten virgins who took their lamps and went out to meet the bridegroom.  Five of them were foolish and five were wise. The foolish ones took their lamps but did not take any oil with them.  The wise ones, however, took oil in jars along with their lamps. The bridegroom was a long time in coming, and they all became drowsy and fell asleep. "At midnight the cry rang out: 'Here's the bridegroom! Come out to meet him!' "Then all the virgins woke up and trimmed their lamps.  The foolish ones said to the wise, 'Give us some of your oil; our lamps are going out.' "'No,' they replied, 'there may not be enough for both us and you. Instead, go to those who sell oil and buy some for yourselves.' "But while they were on their way to buy the oil, the bridegroom arrived. The virgins who were ready went in with him to the wedding banquet. And the door was shut. "Later the others also came. 'Lord, Lord,' they said, 'open the door for us!' "But he replied, 'Truly I tell you, I don't know you.'
"Therefore keep watch, because you do not know the day or the hour."
Notice that some of the virgins became drowsy and fell asleep.  When the Bridegroom (Christ typified) came at midnight, no one was expecting Him.  The oil is representative of the Holy Spirit.  So those who had their lamps full of oil where believers who had the Holy Spirit.  The virgins who had no oil may have been those who have been exposed to the gospel but chose not to respond and thus they had no oil (no Holy Spirit) when the Bridegroom (Christ) came.  When they took off to buy some oil, Jesus came and they were not ready.  This is a warning to those who have heard the gospel preached but have not responded.  Any delay may be eternally regretted and perhaps is the reason that Paul and many others wrote that today is the day of salvation (2 Cor 6:2).  Tomorrow could be too late.  If anyone dies without Christ, they will have their lamps dry of oil and the door shut in their face when He returns and they will forever be eternally separated from God.  This is exactly why Jesus warned, "Therefore keep watch, because you do not know the day or the hour" (Matt 25:13).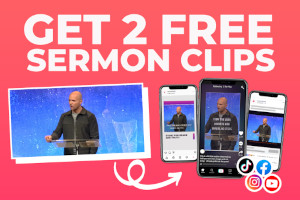 Like a Thief in the Night
Just as Jesus said that it will come at an hour or day that we know not, so also his coming will be as a thief in the night, when no one is expecting Him.  That is how He will return.  In Matthew 24:42-44 He declares, "Therefore keep watch, because you do not know on what day your Lord will come.  But understand this: If the owner of the house had known at what time of night the thief was coming, he would have kept watch and would not have let his house be broken into.  So you also must be ready, because the Son of Man will come at an hour when you do not expect him."  Don't be watching the world news and expecting some prophecy to be fulfilled.  The time is at hand. He stands at the door (Rev 3:20). A thief comes when no one is not only watching but no one is expecting.  This is why Jesus gives us another stern warning as He says, "you also must be ready" because His return is "at an hour when you do not expect Him."
Jesus described the days prior to His return as it was in the days of Noah, saying, "But about that day or hour no one knows, not even the angels in heaven, nor the Son, but only the Father. As it was in the days of Noah, so it will be at the coming of the Son of Man. For in the days before the flood, people were eating and drinking, marrying and giving in marriage, up to the day Noah entered the ark; and they knew nothing about what would happen until the flood came and took them all away. That is how it will be at the coming of the Son of Man" (Matt 24:36-39). Just as in the days of Noah, no one was expecting a sweeping, deadly flood to come.  There had never been rain nor had there ever been a flood.  Noah was building an Ark in the middle of a desert basically and so that is the last thing that anyone expected.  God was patient though, using Noah to preach to them about repentance for 120 years!  Talk about evangelism.  Noah must have been laughed to scorn yet only Noah and his immediate family was spared.  The flood took them all away and that is "how it will be at the coming of the Son of Man."  They knew nothing about any flood coming, but when they finally realized that they were all going to die it was too late.  Even as they pounded on the doors of the Ark, time for them had run out.  That is why evangelism is so important. The Great Commission is about warning people to believe in Jesus Christ before His return, otherwise they will be separated from God for all eternity – with no second chance.
Be Alert – Be On Guard
Mark 13:33-37 gives us another analogy of Christ's return:  "Be on guard! Be alert!  You do not know when that time will come.  It's like a man going away: He leaves his house and puts his servants in charge, each with their assigned task, and tells the one at the door to keep watch. "Therefore keep watch because you do not know when the owner of the house will come back—whether in the evening, or at midnight, or when the rooster crows, or at dawn. If he comes suddenly, do not let him find you sleeping.  What I say to you, I say to everyone: 'Watch!'"
Again, Jesus is saying, "You do not know when that time will come" (Mark 13:33). What greater a warning could Jesus give than, "Be on guard! Be alert!" ?  Jesus said it is like a "man going away", which is symbolic of His ascent into heaven after Calvary.  He left His house and left His servants in charge and "each with their assigned task."  This closely resembles the work that the church (His servants) has to do. I believe that part of this assignment that is given is the Great Commission.  Jesus has told us to go into all the world because "he comes suddenly" so we must tell others while there is yet time.  He better not "find you sleeping."  I love Jesus' closing in this parable because He is not only telling us, but He says, "I say to everyone: 'Watch!" (Mark 13:37).  If we are watching for His return, we will be ready for His return.  He specifically says it could come "in the evening, or at midnight, or when the rooster crows (just before dawn), or at dawn" (Mark 13:36).  His point is that we are to keep alert, be watching, be ready, be on guard, and keep doing our "assigned task."
Why No Man Knows the Hour
God, the Creator of mankind, knows human nature fully well.  He knows that if we knew when Christ would return, we would behave differently and then expect to "get right with God" just prior to His return.  This knowledge of this date would breed lazy, slothful believers who would tend to be lazy servants.  This would also delay those who are not yet saved to wait until that day to finally come to faith in Christ.  I believe it is best that we don't know the date of Jesus' return.  If God thought it would help, He surely would have told us but I believe it is in our best interest that we do not know.  Besides, the secret things belong to God and we have no business trying to guess when that day will be (Duet 29:29).
We should always be ready for we don't know the time of the Second Advent and we can not afford to delay our getting ready.  In fact, there is a crown for those who love His appearing, which means that they actually long for it.  In Paul's last epistle (letter), he knew that his death was near and knowing his demise was imminent, he wrote Timothy about a crown that is given to those who are longing for Christ's return.  Second Timothy 4: 8 says, "Now there is in store for me the crown of righteousness, which the Lord, the righteous Judge, will award to me on that day—and not only to me, but also to all who have longed for his appearing."  This crown is not for those who will be fearful at His return.  This crown will not be given to those who will be ashamed at His return since all their works will be burned up as hay and stubble at the Bema Seat of Christ.  The Bema Seat of Christ is the judgment for believers who will receive their rewards (or lack of them) at Christ's return.  A Bema Seat is like the seat where rewards for those who were in the Greek athletic games received their rewards for their victories.  This special crown is intended for those who "long for his appearing" and are one of 5 crowns that will be given out at the Bema Judgment Seat of Christ, even though believers will cast their crowns at Jesus' feet when they see Him (Rev. 4:10).
Be Alert – Be Ready – Be Watching
The conclusion is that we do not know the exact hour or day that He will return. It seems likely that it will be at a time that no one is expecting or watching.  We must remain alert and always be ready.  We should be doing our "assigned tasks" and not slumber.  The virgins fell fast asleep and had no oil when Jesus came.  Just like in the days of Noah, no one was expecting a wrathful God to drown all the unrepentant and unregenerate ones in a great flood – symbolic of the judgment of God.  We must be warning others, just like Noah, that a great flood of the wrath of God's judgment is coming, so that those who today do not believe will be ready, alert, watching, and waiting for Jesus' Second Advent. Jesus says in Revelation 22:20, "He who testifies to these things says, "Yes, I am coming soon."  And all of God's people said, "Amen. Come, Lord Jesus."
You might also be interested in reading this related article:
Source:
The Holy Bible, NIV
THE HOLY BIBLE, NEW INTERNATIONAL VERSION®, NIV® Copyright © 1973, 1978, 1984, 2011 by Biblica, Inc.™ Used by permission. All rights reserved worldwide.
Image: domdeen / FreeDigitalPhotos.net