The main events surrounding the ascension of Jesus are found in Acts chapter 1. There are also comments in the Gospels we can read which give more information about the event. When Jesus died, many of His promises could have been considered lies. The apostles certainly could not see how He would rule the world if He were dead. They were obviously disappointed and discouraged after the death of our Lord. However, with His resurrection they regained their hope in Jesus Christ. With His ascension we have certainty of His promises.
Preceding Events
Between the resurrection and the ascension of Jesus there were 40 days in which Christ continued to minister. Acts 1:3 says that through many proofs He showed Himself to be alive. He also preached to many. The last chapter of each of the four gospels tells more about what Christ did during this intervening period.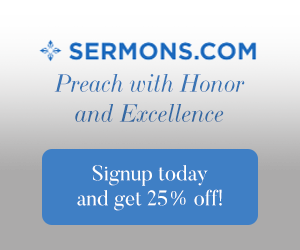 Matthew says that Jesus appeared to the disciples and told them to go to Galilee. There He taught them the Great Commission (Matthew 28:10-20).
Mark tells us that Jesus appeared to various small groups of people. At one point He appeared to the 11 disciples who still followed Him (Judas had already committed suicide), and Christ scolded them for their unbelief. He then challenged them with the words of the Great Commission (Mark 16:9-18).
Luke's gospel has the story of the disciples who were on the Emmaus road when Jesus joined them along the way. Jesus revealed Himself to them after sharing a quick summary of the promise of a Redeemer through the Old Testament. As part of the proof of His physical resurrection, this passage contains the story of Jesus eating food (Luke 24:13-53).
The book of John tells us the story of Thomas when he doubted (John 20:24-29). Jesus also taught the disciples about love and obeying Him in John 21.
Preaching and Ascension
Jesus commanded His disciples that they should stay in Jerusalem until the Holy Ghost was poured down on them. To their questions of the future, Jesus answered that they should trust Him and His Holy Spirit. The disciples would soon go out and be great witnesses in the world for Christ (Acts 1:4-8).
Jesus ascended up in a cloud after He finished speaking. This cloud covered Him so that they could no longer see Him. The crowd of onlookers was not alone for long. Two angels appeared to them with further instruction. They told the crowd to stop standing around and begin preparing for ministry. The same Jesus (the one who bodily resurrected from the grave), would come again. When He did He would come back in the same manner.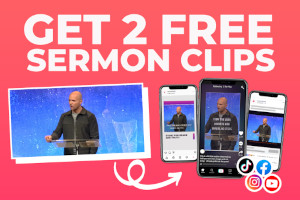 What the Disciples Knew
The disciples knew that Christ had promised the Holy Spirit would be their companion. Jesus had promised this in John 14 after He told them that He would go away from them, and then come again. In the mean time, the Comforter (Holy Spirit) would come to be with them, indwell them and teach them what they needed to know. Acts 1 verses 5 and 8 confirmed again the promises of John 14.
For John truly baptized with water; but ye shall be baptized with the Holy Ghost not many days hence…But ye shall receive power, after that the Holy Ghost is come upon you: and ye shall be witnesses unto me both in Jerusalem, and in all Judaea, and in Samaria, and unto the uttermost part of the earth. (Acts 1:5,8)
The disciples also knew that Jesus would come again, but they did not know when. They were to stay in Jerusalem until the Holy Spirit had come to them. Then they were to spread the Gospel to the world.
What the Disciples Did
This group of Jesus' closest friends, along with many others who believed in Christ and followed Him, gathered together in an upper room (Acts 1:13). The Bible says they were together in prayer and supplication. This group included at least 120 people (Acts 1:15). Peter took charge of the meeting and began to look for a new person to take the place of Judas as one of the twelve. The group chose Mathias for this position.
Application of the Ascension
As Christians today we can be excited for the coming of Christ. Because He is alive, as He promised He would be, we know that He is accomplishing His purpose laid out in John 14:1-7:
Let not your heart be troubled: ye believe in God, believe also in me. In my Father's house are many mansions: if it were not so, I would have told you. I go to prepare a place for you. And if I go and prepare a place for you, I will come again, and receive you unto myself; that where I am, there ye may be also. And whither I go ye know, and the way ye know. Thomas saith unto him, Lord, we know not whither thou goest; and how can we know the way? Jesus saith unto him, I am the way, the truth, and the life: no man cometh unto the Father, but by me. If ye had known me, ye should have known my Father also: and from henceforth ye know him, and have seen him.
Those wonderful verses lay out the promise that He is going to be with His Father: and, because He is there, He is preparing a place for those who trust in Him as their Savior. Jesus will return to take believers to their home in heaven.
The ascension and return of Christ is a comfort to Christians. If you don't know the Lord as your Savior then this event is not comforting to you, but rather convicting.
Do you know Jesus? Visit the link below to see how easy it is to know Him:
Resource – The Holy Bible, King James Version, YouTube video "Because He Lives" by David Crowder Band