Charles Haddon Spurgeon was born in England in 1834. He accepted the Lord as his Savior at age 15 in a Methodist church. Within a year he was filling in as a preacher for a friend and by the end of the following year, at only 17 years of age, he was installed as the pastor of a Baptist church in Waterbeach (Cambridgeshire, England). Two years later, at the age of 19, he was called to be the pastor of the largest Baptist church in London.
Spurgeon's Preaching
Even at 22 years old, he was the most popular preacher of his day. The congregation of the New Park Street Church grew under his leadership. In his first 3 years as pastor they had to move a couple of times to auditoriums large enough to accommodate the crowd. He regularly preached to crowds of more than 10,000 listeners in those early years.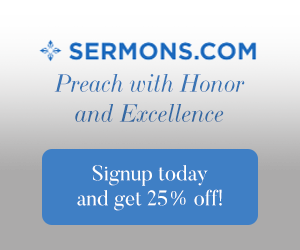 The congregation moved with him from venue to venue until they built their own church building which became the famous Metropolitan Tabernacle. Spurgeon preached at this church for almost 40 years until his death in 1892. The auditorium would seat 5,000 people with standing room for 1,000 more. An interesting side note is that the New Park Street Church, which hired Spurgeon at the age of 19, invited him to come for 6 months on a provisional basis. He agreed to 3 months because, as he said, "the congregation might not want me, and I do not wish to be a hindrance."
Spurgeon was a strong proponent of using the Bible as his sole authority in preaching and pracitce. While many preachers of his day claimed the same thing, the reality was that they leaned on the traditions of their denominations to dictate many of their decisions. These other men also started accepting some of the modern teachings of evolution to help them interpret the scriptures. Spurgeon led his church out of the Baptist Union because of what became known as the "Downgrade Controversy" (so named because Spurgeon said the other leaders were downgrading their view on the sole authority of the Bible).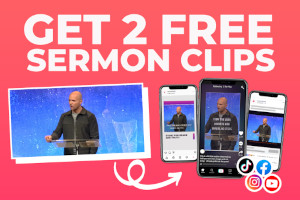 Spurgeon was known as "the Prince of Preachers." Factors which helped give him this title included his style and volume of preaching. He spoke in such a way that revealed he was an educated man, yet without sounding pretentious or condescending. He also preached many thousands of times in his life, with more than 3,500 published sermons.
Spurgeon's Writings
Charles Spurgeon was popular with the people and the press. They began printing transcripts of his sermons to be circulated within days after he preached them. His direct style appealed to the readers and hearers. Before preaching he would write out a manuscript of what he planned to preach; however, he did not take the full manuscript with him to the pulpit. He used his manuscripts and the notes the stenographers wrote to compile the written versions of his sermons that were published for distribution. The printed sermons were released weekly. At his death there were more than 25 year's worth of weekly sermons still to be published and distributed.
Besides his sermons, Spurgeon published many other works. One of the things he was very careful about was the doctrine of song lyrics. He would not allow certain songs to be used in the church because he did not agree with them doctrinally. He compiled his own songbook that was used in the church. He also wrote an autobiography, commentaries and books of sayings.
Spurgeon's Contemporaries
Spurgeon was a strong supporter of the missionary Hudson Taylor, the founder of the China Inland Mission. He was a friend of George Müller and was convinced by Müller to begin an orphanage. Spurgeon and David Livingstone mutually respected one another. The great American preacher D. L. Moody was just 3 years younger than Spurgeon. Their fame as contemporaries brought them together when Moody visited Europe.
Spurgeon's Personal Life
Spurgeon was married to Susannah Thompson in 1856. They had twin sons named Charles and Thomas. Susannah was often ill and was not a key part of his public ministry. Spurgeon himself was plagued with several infirmities later in life. He spent time in France to recuperate. It was there that he died in 1892.
After Spurgeon's death, his twin sons—who were both preachers—took charge of some of their father's ministries. Thomas became the pastor of the Metropolitan Tabernacle. Charles, Jr. took charge of the orphanage.
Great Spurgeon Quotes
"If we never have headaches through rebuking our children, we shall have plenty of heartaches when they grow up."
"If He had not known with certainty that He would be Master over sin and that out of evil would evolve the noblest display of His own glory, He would not have permitted it to enter the world."
"You say, 'If I had a little more, I should be very satisfied.' You make a mistake. If you are not content with what you have, you would not be satisfied if it were doubled."
"The Lord's mercy often rides to the door of our heart upon the black horse of affliction."
"When your will is God's will, you will have your will."
"Faith goes up the stairs that love has built and looks out the windows which hope has opened."
Do you have a favorite quote or story about the wonderful life of Charles Spurgeon? Share it in the comments!