There is a rule in my house — no Christmas carols until after Thanksgiving! That does not dismiss the fact that I still hear them on the radio and in the shopping mall before the appointed time. The free dictionary dot com defines a Christmas carol as a "joyful religious song celebrating the birth of Christ". Therefore, every Christmas carol is Christian, correct? Well, certainly I can think of some that in all my caroling years have nothing to do with Christ! So to keep with the true definition of Christmas carols, here are 8 of my favorites, in no particular order.
Featured Christmas Carol: Joy to the World (Isaac Watts) Perhaps the best known carol of all, Joy to the World, was written by Isaac Watts as one in a collection of psalms that he prepared for the New Testament church. The lyrics of this song can be found at the end of Psalm 98 and the original name of the song was "The Messiah's Coming and Kingdom". Issac Watts is known for writing over 600 hymns. In this carol Watts's lyrics are said to include music from Handel's "The Messiah" and the entire piece as we know it today was composed by Lowell Mason [1]. A little fact that many people don't know is that this hymn was originally sung year-round … not just at Christmas. Enjoy the video in the upper right of this page.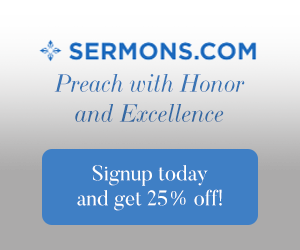 Silent Night
The words to Silent Night were written by Joseph Mohr in German and were translated to English by John F. Young. It is one of my favorites sung in parts without instruments and especially as the last carol in a candlelight service.  Here is a video with Martina McBride singing.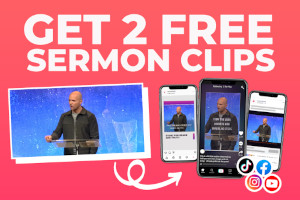 The First Noel (Nowell)
This lovely Christmas carol dates all the way back to the 17th century by an anonymous writer. It was updated in 1823 with some new lyrics by William B. Sandys and Davies Gilbert. Whether or not the version that we sing today is original no one knows. Here is a lovely video of the Celtic Women singing this carol.
Do You Hear What I Hear?
This is my favorite carol to have the children sing in a Christmas program. It is very fun to make props and have the children dress up as lambs, shepherds and a king. Take a look at this pretty video with Carrie Underwood singing.
Mary Did You Know?
This lovely newer Christmas favorite has lyrics that were written by funny man Mark Lowry. These lyrics were all part of a musical that he was writing back in 1984 for his church in Nashville — the series of questions were actually monologue in between scenes of the musical. It was a full six years later when Buddy Greene wrote music for the lyrics and the song was complete [2].  I love the rendition in the video below because you can really appreciate Mark's beautiful tenor voice … and I do believe he is backed up by his friends from the Gaither Vocal Band. For sure that is David Phelps and Guy Penrod that I believe I hear.
O Come O Come Emanuel
This carol, most commonly sung during the traditional Advent season before Christmas contains words straight from the Scriptures. The ti­tle itself is right from Isaiah 7:14. Other passages used throughout include Isai­ah 9:6; Isai­ah 11:1;  Isai­ah 22:22 and Luke 1:78. I love how Aaron Shust does this one in the video below — it has sort of a Middle Eastern sound to it when Aaron comes in after about a minute of Latin lyrics.
O Come All Ye Faithful
I love to hear this one sung in a processional in church. Every time I hear it I recall all the times I was singing in choir walking down the aisle with candles. During my childhood we only sang it in Latin. I am glad that I learned the English lyrics and my favorite verse is:
Yea, Lord, we greet thee,
Born this happy morning;
Jesus, to thee be glory given!
Word of the Father, 
Now in flesh appearing!
Here is a video with Jeremy Camp singing his version.
Go Tell it On the Mountain
This gospel song is a great one sung as a choir. This is a negro spiritual that is said to have been sung by negro slaves since 1865. No one knows who wrote it but it received some attention when John W. Works III published it along with some other songs in the book entitled Folk Songs of the American Negro [3]. I have found a little video with Wintley Phipps singing it in the style that I believe it was originally intended. I hope you enjoy it as much as I do.
So Many More
There are so many more Christian Christmas Carols that I have not listed here. I would love to hear about your favorite. Include it in the comments below.
Looking for more about Christmas? Check out these articles:
Resources:
The Holy Bible
[1] http://suite101.com/article/joy-to-the-world-christmas-song-a37361
[2] http:// www.holwick.com/new-testament/17-luke/1347-luke-146k-55what-mary-knew.html
[3] http:// www.sharefaith.com/guide/Christian-Music/hymns-the-songs-and-the-stories/go-tell-it-on-the-mountain,-the-song-and-the-story.html