Put on the full armor of God!  Stand against the devil!  We are not fighting men, but evil forces of a dark age!" (Brutal Warfare, Mortification)  The devil wants nothing more than for you to be deceived and live a life for your own pleasure.  He spews out lies saying, "What's a little harmless sex?  Go ahead and steal that candy bar, no one is looking.  You can lie to help get promoted, it's completely ok."  My friends, Satan is evil and his hell is coming in the lake of fire!  But until then, we have a fight on our hands!
Here are 7 powerful prayers you can pray to withstand Satan and stay strong in these hard times of spiritual warfare.
His End Is Near
Father,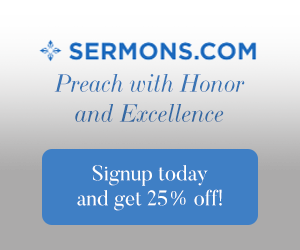 I am excited for the day of Satan's end!  Lord, come swiftly and deliver us from his wicked schemes for good!  Give me strength today, Father, to stay strong in the face of adversity.  May all of my thoughts and actions reflect You today.  I want nothing to do with Satan!  Bind him from me!  I love You, Lord!  Amen
"And the devil who had deceived them was thrown into the lake of fire and sulfur where the beast and the false prophet were, and they will be tormented day and night forever and ever!" (Revelation 20:10)
This Is Tough
Oh Lord,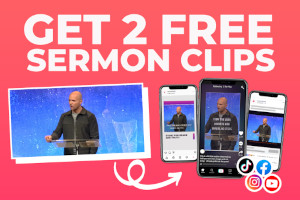 I know my weaknesses and so do the demons.  Father, I am struggling big-time right now with pornography and I need You to carry me today.  Please, Lord, stop all thoughts of sexual promiscuity from plaguing me.  Please don't allow Satan to tempt me in this today.  I need Your strength!  I need Your hands of might!  There is a battle for my heart and soul in this area and I want You to be the victor in my heart!  I love You, Lord!  Amen
"Beloved, I urge you as sojourners and exiles to abstain from the passions of the flesh, which wage war against your soul." (1 Peter 2:11)
The War Is Won
All Powerful God,
I extol You in praise!  I thank You for Your mighty arms of strength!  I bless Your Name!  I will proclaim to the masses that the war is over!  You have won!  You have defeated Satan with the cross!  Hallelujah!  His weak, pathetic existence will end in the lake of fire and I cannot wait until the end!  Until that time I pray that you will give me strength to endure the trials and hardships ahead.  Prepare my heart and soul for war today!  I love You, Abba!  Amen
"Blessed be the Lord, my Rock, who trains my hands for war, and my fingers for battle!" (Psalm 144:1)
The Armor Of God
O Lord,
Every day is an unseen fight in the heart and soul of mankind.  I pray that today You will be pleased with my actions.  I will put on the belt of truth and not deceive those around me.  I will put on the breastplate of righteousness and treat all I see with fairness and integrity.  I will keep my shoes laced tight to deliver the good news, hoping that some will come to know You.  I will keep the shield of faith before me to extinguish the temptations that come my way.  I will wear the helmet of salvation and live joyfully knowing that I am not home yet!  I will have the sword of the Spirit ready at all times to deliver deadly blows to those that will listen to Your Word and truth, that they may come to realize how much they need You!  Father, I praise You and thank You for Your compassion on me!  I love You!  Amen
"Put on the whole armor of God, that you may be able to stand against the schemes of the devil.  For we do not wrestle against flesh and blood, but against the rulers, against the authorities, against the cosmic powers over this present darkness, against the spiritual forces of evil in the heavenly places." (Ephesians 6:11-12)
Forgive Me
Gracious Father,
Please forgive me for the iniquities that come from me heart.  Lord, sin has its pleasures, but the pain after is far worse!  Lord, I am sorry for allowing the temptations thrown at me to overtake me today.  I have sinned against You and I am so sorry!  I cannot understand the depth of Your love!  You knew from the beginning that I would sin so much against You and yet You paid my price in advance.  I am nothing.  I am the worst of sinners.  And yet, I am more than a conqueror through the cross!  Lord, I have failed You today but I will walk forward with my head high knowing that this was only a battle.  You have already won the war over my spirit and soul and I am Yours forever!  I love You so much, Father!  Thank you for the cross!  Amen
"No, in all these things we are more than conquerors through Him who loved us!" (Romans 8:37)
You Are Stronger
Dear Lord,
I know today has its trials and tribulations to throw at me, but You are stronger!  The devil comes to devour and You already have the trap and snare ready!  The devil comes to destroy, but his efforts are wasted.  I have given my life to You!  Jesus has saved me through the cross!  There is nothing that can separate me from You, Lord!  I thank You for Your faithfulness, Lord!  Father, remind me today that You have got this under control!  I love You!  Amen
"For I am sure that neither death nor life, nor angels nor rulers, nor things present nor things to come, nor powers, nor height nor depth, nor anything else in all creation, will be able to separate us from the love of God in Christ Jesus our Lord." (Romans 8:38-39)
The Lost
O Lord,
My heart is grieving for those I love that are lost!  Their souls are in the hands of the enemy and they don't know it!  What can I do?  Father, please use me to shine the light of truth to them!  Lord, I wish they could see what I see, to know what I know!  Give me the words to speak to them!  Lord, the pain that they will face if they die today is gut wrenching to me!  Father, give me peace of mind to withstand this chaos and be Your servant to the lost.  I love You!  Amen
"And it shall come to pass that everyone who calls upon the name of the Lord shall be saved." (Acts 2:21)
Conclusion
Friends, there is an ongoing war daily for the souls of men.  Have you accepted Christ as your Lord and Savior?  He is the only way to be victorious!  I pray that God will give you strength daily as you face the trials and tribulations of this world.  May God bless you as you continue to live a life worthy of the calling!
Related reading: The Sword of the Spirit: 5 Spiritual Warfare Tips
Resource – "Scripture quotations are from The Holy Bible, English Standard Version® (ESV®), copyright © 2001 by Crossway, a publishing ministry of Good News Publishers. Used by permission. All rights reserved."