One of my favorite passages about hope is found in Hebrews, where it says: "That by two immutable things, in which it was impossible for God to lie, we might have a strong consolation, who have fled for refuge to lay hold upon the hope set before us: Which hope we have as an anchor of the soul, both sure and stedfast, and which entereth into that within the veil" (Hebrews 6:18-19). When you read these verses in the context of the whole chapter you find that hope is something – no SOMEONE — that sustains us … holds us steady through the tides of life. That hope is Jesus. He is our foundation. He is our stronghold.
I have been meditating upon the Psalms and find that they are full of hope. Perhaps you are a Christian woman in search of hope or you know someone who is. Take a look at these 7 hopes that I have for Christian women that I found in the Psalms: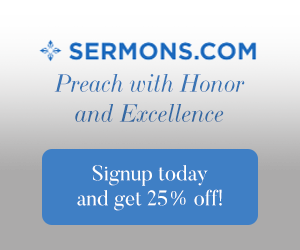 1. Hope for Help When You Call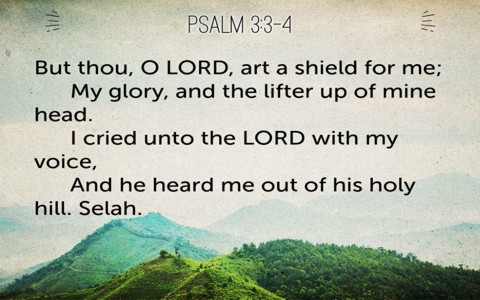 Sometimes a life circumstance hits us and we just want to hang our head and cry. I have always said that crying is a good thing because I believe God allows us to cry to release stress. What is even better than sobbing and wallowing in our sorrow is crying out to the LORD. He loves to hear from us ladies and the Bible promises that when we cry out to Him he hears us!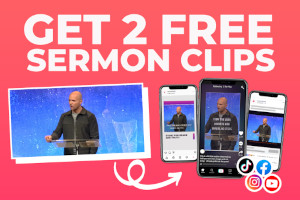 2. Hope for "God" Rest
"I laid me down and slept; I awaked; for the LORD sustained me. I will both lay me down in peace, and sleep: For thou, LORD, only makest me dwell in safety." (Psalm 3:5; 4:8)
It has been said that a woman's work is never done. I find this to be true! There is always a meal to plan, laundry to do, a house to clean, mending of clothing, care for the littles, perhaps even homeschooling or some other work that is done inside the home. For some Christian women, they also have work outside of the home. It seems that when you get one task completed there is another added to the bottom of the list. With all there is to do we sometimes get weary and even get to the point when we are so tired we cannot even rest. As Christian women we have something very special, the rest that only the Lord can give to us. Before you lay down to sleep ask Him to give you a night of restful sleep. I call this "God" rest.
3. Hope that Provides for Time Management
"I will not be afraid of ten thousands of people, That have set themselves against me round about. Arise, O LORD; save me, O my God: For thou hast smitten all mine enemies upon the cheek bone; Thou hast broken the teeth of the ungodly." (Psalm 3:6–7)
Face it, we deal with many people throughout the day… even if sometimes it is only our immediate family. There are days when it seems everyone needs something and there is just not enough of you to go around, right? Truly, your family is not "out to get you"—they are not your enemies, but sometimes you just need to step back and remember that God gave you your life and your family and He is the only One who can teach you to manage your time wisely. The Bible says we should "redeem the time", that means that we should hope in the Lord to provide us just the right amount of time to deal with our daily duties. Sometimes this means that we need to graciously decline to take on new tasks and/or learn to delegate them to someone else. God will save you from wasting your time, all you need to do is ask.
4. Hope to Be Still
"Stand in awe, and sin not: Commune with your own heart upon your bed, and be still. Selah." (Psalm 4:4)
As an extension of "time management", sometimes you just need to learn how to "be still". The world will not stop revolving if you just take a few moments each day and spend time with the Lord. Lay down and "stand in awe" of how wonderful the Lord is. Remember that we can't know Him if we do not spend time with Him. Is Jesus your friend? Are you a friend of God? How many friends do you have that you don't spend time with? I love how this verse says "Stand in awe, and sin not". Think about that – when you are standing in awe of God you are thinking only of Him. At that point it is impossible to sin. Good stuff!
5. Hope in Worship
"But as for me, I will come into thy house in the multitude of thy mercy: And in thy fear will I worship toward thy holy temple." (Psalm 5:7)
An essential part of every Christian woman's life is to spend time worshiping God. He is worthy of this and when you neglect this you might start to feel hopeless. I know there are times when you cannot make it to church for worship. Perhaps the children are ill, or you are involved in ministry that takes you away from the corporate worship. Even so, when you are at home, in the car or even at your job outside of the home, play some good, uplifting Christian music – and SING! Nothing fills your heart with more hope like when you are praising the Lord in song. When I am writing and when I am in our ministry office I regularly listen to lovely instrumental Christian music and many times I find myself humming along or even singing the lyrics that are hidden in my heart.
6. Hope in His Lovingkindness
"How excellent is thy lovingkindness, O God! Therefore the children of men put their trust under the shadow of thy wings." (Psalm 36:7)
It never ceases to amaze me how God's love never fails. This is part of the "stedfast" hope that I mentioned earlier. It is a sure thing! When you rest in His lovingkindness He causes you to be protected and even lifted as on wings of eagles; He renews your strength. (Isaiah 40:31). Hope in His lovingkindness is something every Christian woman can trust.
7. Hope for True Joy
"But let all those that put their trust in thee rejoice: Let them ever shout for joy, because thou defendest them: Let them also that love thy name be joyful in thee." (Psalm 5:11)
Not only can you trust in His lovingkindness, you can also trust Him to bring you true joy. This is the joy that comes only from the Holy Spirit (it is listed as part of that fruit in Galatians 5). This is a hopeful joy that lasts – not "happiness" because that depends upon "happen stance". True joy is the hope of every Christian and when our heart is stayed upon the Lord we will be joyful only in Him.
Final Thoughts
As Christian women we have a hope that only Christians can have. It is unmovable and "stedfast". You can count on it. Perhaps our greatest hope (sure thing) is a promise of eternal life when we believe in what Jesus did for us on the cross at Calvary. Because of this we are promised a home in Heaven when He returns for us. Paul sums it up this way:
"For the Lord himself shall descend from heaven with a shout, with the voice of the archangel, and with the trump of God: and the dead in Christ shall rise first: Then we which are alive and remain shall be caught up together with them in the clouds, to meet the Lord in the air: and so shall we ever be with the Lord. Wherefore comfort one another with these words." (1 Thessalonians 4:16–18)
These are just some of the hopes that I have for Christian women. If you do not know Jesus as your personal Savior, then you do not have that "stedfast" hope that is mentioned in the Bible. Won't you make the decision to come to Jesus today? Tomorrow may be too late (Isaiah 55:6).
Related reading: What Does the Bible Say About Hope?
Resource – Scripture quotations are from The Holy Bible, King James Version. Photo credit: rendered from Logos Bible Software 6.0 visual copy feature.