Here are 7 great Bible verses to remind us what Christmas is all about.
"And the Word became flesh and dwelt among us, and we have seen his glory, glory as of the only Son from the Father, full of grace and truth"

(John 1:14).
The Apostle John, being too young to be present at Jesus' birth, finally understood after Jesus' resurrection that He came from heaven, divesting Himself of His heavenly glory for a time, and being born into a lowly estate, but He was like no man ever was; being full of grace and truth. He came in the flesh, Mary being conceived by the Holy Spirit, and John saw His glory. We too shall see His glory someday.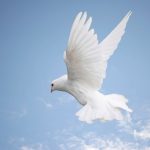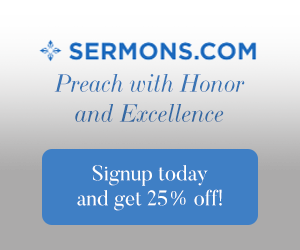 "And going into the house they saw the child with Mary his mother, and they fell down and worshiped him. Then, opening their treasures, they offered him gifts, gold and frankincense and myrrh"

(Matt 2:11).
The wise men or magi, sometimes called kings because they had ruler-ship or authority from their nation in the Near East, came bearing gifts fit for a king, and He was born to be a King…the King of kings. Even though these rulers or wise men had great authority and power, they still bowed down before Jesus. The offered gold, fit for royalty or a king; they brought incense, as Jesus would be a man of prayer; and they brought myrrh, which was an embalming fluid, used for burial, looking ahead to Jesus coming death on the cross for our sins.
"For to us a child is born, to us a son is given; and the government shall be upon his shoulder, and his name shall be called Wonderful Counselor, Mighty God, Everlasting Father, Prince of Peace"

(Isaiah 9:6).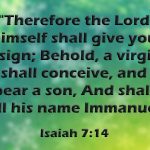 Jesus was foretold by Isaiah the Prophet and notice two things about this prophecy. The "son"…or the Son of God, was born…and not of man, so there was no sinful nature I Jesus, and He was born "for us," to be our Savior if we've trusted in Him. Then, that son was "given," at Calvary, allowing us to have His very own righteousness (2 Cor 5:21). That's why He was born!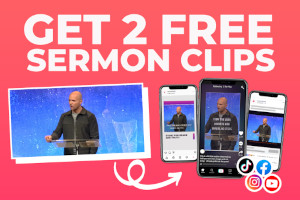 "Now the birth of Jesus Christ took place in this way. When his mother Mary had been betrothed to Joseph, before they came together she was found to be with child from the Holy Spirit"

(Matt 1:18).
After Joseph and Mary were betrothed to one another, it was discovered that Mary was already with child, but it was no man's child because "the child" was "from the Holy Spirit." For the first time in all of history, God became Man…the God Man…Jesus Christ.
"Now after Jesus was born in Bethlehem of Judea in the days of Herod the king, behold, wise men from the east came to Jerusalem, saying, "Where is he who has been born king of the Jews? For we saw his star when it rose and have come to worship him"

(Matt 2:1-2).
The word "Bethlehem" means "House of Bread," and that's where the Bread of Life was born, and laid in a feeding trough no less! The wise men somehow knew that Jesus was born to be a King and that's the very reason they came to worship Him. They had followed His star for some time now. They followed it until it finally came to a stop at where He was. That in itself appears to be some miracle, but we should not be surprised that God often uses the natural and supernatural to perform His will.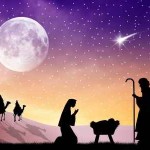 "And the angel said to her, "Do not be afraid, Mary, for you have found favor with God. And behold, you will conceive in your womb and bear a son, and you shall call his name Jesus"

(Luke 1:30-31).
How would you and how would I react if we ever saw an angel? Probably like Mary did…with fear, but the angel had good news for Mary. She had already found favor with God, and now more good news was coming. She would conceive and bear a son…and this Son would not be just any son. He would be "the" Son…the Son of God. The angel even told her what His name would be; Jesus, meaning "God Saves," and He does save, but only through His Son, the Lord Jesus Christ (Acts 4:12).
"And behold, the star that they had seen when it rose went before them until it came to rest over the place where the child was. When they saw the star, they rejoiced exceedingly with great joy"

(Matt 2:9-10).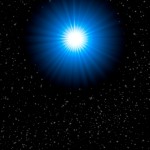 Many try to explain away the star that the wise men or magi followed, but this was not some triple planetary alignment or "hanging comet," but a special star sent by God to guide the wise men to Jesus. They followed this star until it finally came to a stop to where Jesus was. That's why they rejoiced when the saw it. They had ended their long journey and finally accomplished their mission; to worship the one who was born to be a King, and with them, gifts fit for a world ruler.
Conclusion
Please leave a comment and tell us which Bible verse makes you think about Christmas. I like John 1:9 which said that Jesus is "The true light, which gives light to everyone, was coming into the world." Sadly, "He came to his own, and his own people did not receive him," (John 1:11), but many of us have received Him. And to those of us who have received Him, He gives us eternal life; and not one shall perish or be lost apart from the will of God (John 6:37-39; 10:27-29).
Here is some related reading for you: The Magi (Wise Men) and Daniel's Prophecy of the Messiah
Resource – Scripture quotations are from The Holy Bible, English Standard Version® (ESV®), Crossway Bibles. (2007). ESV: Study Bible: English standard version. Wheaton, Ill: Crossway Bibles. Used by permission. All rights reserved.