We are nearing the Christmas season and I am so excited!  Christmas is my favorite time of year!  We celebrate the birth of our Lord, Jesus Christ!  There are so many wonderful things to enjoy like: winter snow, Christmas lights, Christmas trees, gingerbread cookies, hot cocoa, singing songs and the list goes on!  The 2nd best thing to celebrating the birth of Jesus is being with family and loved ones on Christmas day.
Here are 7 different prayers you can pray at the dinner table.
Thank You For Jesus
Lord Almighty,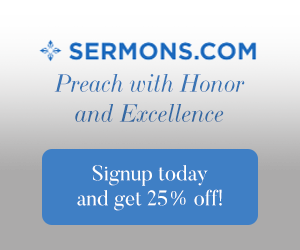 There are not enough words to express how joyful I am to be with my family celebrating Jesus' birth!  Father, You sent Jesus to us while we were still sinners.  You sent Jesus to us when we did not deserve Him.  You sent Jesus to wash away the dark stains that we could not clean ourselves.  Father, thank You so much for Jesus!  His name is worthy of all of our praise and so much more beyond that!  Father, as we prepare to eat this meal, we ask that You bless it.  Even more we pray that we can be a blessing to others this season as we proclaim the birth of our Savior.  It is in His name we pray, Amen.
Thank You For Family
Heavenly Father,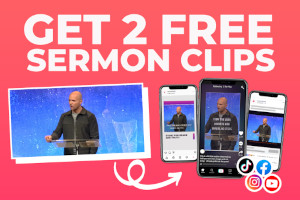 I love You!  Thank You for my family!  Lord, I have so many fond childhood, Christmas memories and now I am making more with my own children.  Father, I thank You for the laughter shared around this table.  We are a blessed family to have one another.  Lord, I thank You for this meal and the loved ones that I have around me to share it with.  May this be a wonderful Christmas as we lift Your name up in all that we do.  Bless this meal to our bodies, Father.  We love and thank You again for the love we share with each other in this family.  Amen
Joy
Dear God,
Joy to the world!  The Lord has come!  As we prepare for this meal, we also prepare our hearts for Jesus to mold us more like Himself today then yesterday.  He is the reason we smile every day.  He is the reason why I am so full of joy that I want to sing praises!  Father, the love, grace, and mercy You have shown us is nothing we deserve, which is why I can't stop smiling!  You have filled my cup to overflowing with joy and I pray that when others see me or my family they will see Jesus!  Thank you for our wonderful Savior, Lord.  We love You!  Amen
Christmas Memories
Dear Lord,
I thank you for the memories that we have shared around this table over the years.  We laughed when little Jess, who was only 3, asked "what's missed-your-toe?" instead of mistletoe.  We were filled with joy as we sang Christmas carols to the men and women in the nursing home last Christmas.  Father, the joy on their faces showed us that we were supposed to be there.  Father, snuggling with my little girl while watching "Charlie Brown Christmas", has always been special to me.  You have given me such an awesome family and the memories make each approaching Christmas so wonderful!  I am excited what memories will be made today!  Bless this food to our bodies, Father.  We love You and thank You for Jesus Christ, our Lord and Savior!  Amen
The Lost And Lonely
Father,
I love my family to pieces and I thank You for them.  Lord, there are many today that are lonely and by themselves.  I pray that You would give them peace through this time of loneliness.  There is a reason to celebrate and I pray that for those who know Jesus and are by themselves, that they will be filled with joy because they are saved and the loneliness they feel is only for a moment.  Father, wrap your arms around them and love on them!  Father, for those who are lonely and have not accepted Christ, I pray for a miracle tonight.  Lord, soften their hearts and reveal Yourself to them in a mighty way.  We give You the glory, Lord!  We thank you for the meal we are about to eat and we ask that You bless it.  We love You, Father!  Amen
Safe Travels
Lord,
We thank You for the safe journey that family and friends have made to this dinner table tonight.  I thank you for each and every one of them.  Father, bless this food, as You bless this time we have together.  Lord, I love this family and I pray that as we part ways later that You will also guide them home safely.  Jesus, we love You!  We thank You for your willingness to travel from Heaven to this chaotic world to save us.  When nothing could pay off the debt our sin had made, You showed us ultimate love by being born.  You were born to die for us and my spirit is moving within me right now thinking about how precious this is.  You are Lord and Savior.  All praise be to You, Lord!  We love You!  Amen
The Gift
Father,
We have had a wonderful day of laughter, conversation, and gift giving.  Lord, I pray that before the day is through that everyone in this house will understand and recognize the biggest gift of all, Jesus Christ.  A new car would be an awesome gift, but it won't drive us to Heaven.  A $500 gift card would be amazing, but it won't buy us into Heaven.  Lord, Jesus is "the way, the truth, and the life." (John 14:6)  I praise You and thank You for Jesus.  Bless this time with my family, Lord.  Bless this food to our bodies.  We love and thank You for all that You have done for us.  We pray all of these things in Your Son's blessed name!  Amen
Conclusion
I hope this Christmas will be a wonderful time for you!  Have a joyful time with family and friends.  Enjoy some hot cocoa and old Christmas movies.  Be intentional in your gift giving.  Most importantly, keep Christ at the center of it all.  However you pray for your Christmas dinner this year, give God the glory!  Tell Jesus you love Him!  God bless you as you live a life worthy of the calling!