The incredible feeling of liberty at the moment of salvation comes with responsibility. Paul wrote in Galatians 5:13 that "You, my brothers and sisters, were called to be free. But do not use your freedom to indulge the flesh; rather, serve one another humbly in love." Believers need to take care and pay attention to the warnings from the Bible:
Warning: Watch our Speech
"Everyone should be quick to listen, slow to speak and slow to become angry" (James 1:19).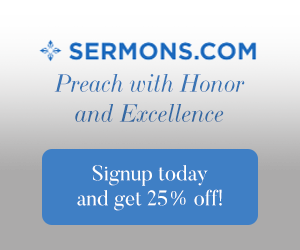 Have you ever been in conversations with people who are always anxious about getting their words in? We live in a world of fast-talking all at once. As believers we must be willing to silence our cravings to be heard and instead give others the place of respect so they can speak freely. We can learn so much more if we would choose our words carefully and sparingly.
Warning: Watch our Anger
"In your anger do not sin": Do not let the sun go down while you are still angry" (Ephesians 4:26).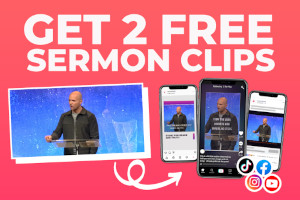 There is a place for righteous anger—child abuse, modern-day sex slavery, injustices done to the poor or weak, etc. Yet many of us are more provoked by our personal inconveniences than the suffering of the innocent. We must listen to the Holy Spirit's whispers when we feel the intensity of anger build up in our hearts. The Lord can bring a righteous perspective immediately to the minds of those who are willing to lay down their anger and trust in His direction.
Warning: Watch our Money
The striving to make more money to buy more things to gain more fame, fortune, and respect from men—comes from the cravings of this world more than the desires of the Spirit. Even in the church, there is the pull to gain more extravagance and financial gain. Money of itself isn't evil; rather, it's the love of money along with the willingness to lay aside the real values of life (relationship with God and other believers) to gain more of it. Keeping the concept of contentment as a daily part of our lives frees us from the love of money.
Warning: Watch our Pride
"For everything in the world—the lust of the flesh, the lust of the eyes, and the pride of life—comes not from the Father but from the world" (1 John 2:16).
Pride can be a good thing when in the perspective of doing a great work and feeling a sense of satisfaction or completion from it. However, it can become a vicious virus lurking quietly in our hearts and will slowly choke out our complete dependency on God. Watch out for smugness —a general feeling that we are somehow better than others. Seeking after humility, recognizing our own capacity towards self-deception, and accepting the correction of others will keep us from falling into this deadly trap of pride.
Warning: Watch our Worries 
"Do not be anxious about anything, but in every situation, by prayer and petition, with thanksgiving, present your requests to God" (Philippians 4:6).
The great complication of anxiousness is that the little worry tugging on your mind throughout the day—will keep you up nights on end. We can't anxiously trust in God. Speaking out against worry with words of faith from the Bible will prompt us to follow through with our actions in faith. We learn focus more on our loving Father rather than on our circumstances.
Warning: Watch our Fears
"The one who fears is not made perfect in love" (1 John 4:18).
Believers around the world are continually harassed, persecuted, and unjustly imprisoned without any hope of justice. Yet we aren't people of fear, but of faith, courage, and strength in the Holy Ghost. God hasn't given us a spirit of fear even in the face of death because we have hope in Christ. We are called for a purpose in this world that won't always be comfortable, predictable, or controllable. Fear is rendered powerless in those who know their God and walk in close fellowship with Him.
Warning: Watch our Doubts
"But when you ask, you must believe and not doubt, because the one who doubts is like a wave of the sea, blown and tossed by the wind" (James 1:6).
Believers are most assailed by doubts when our circumstances suddenly change. Doubt makes us feel like we are alone without hope or clarity of direction. We must return to the scriptures and remember who we serve—the Almighty, All-knowing, Ever-present, and All-powerful God. We are a part of a long line of witnesses to God's intervention and grace every day. By seeking a word from the Bible, our spirits will be refreshed and pulled out of the doldrums of doubt.
Take heed…
God doesn't seek perfection from us, but rather maturity in spiritual matters. We need to be mindful of the temptations from our sin nature that creep into our lives unexpectedly. These warnings aren't meant to condemn us—they are meant to help us grow up so that we can be effectively used in building God's kingdom on earth.
More reading: Is Money the Root of All Evil?
Resource – New International Version Bible, The Holy Bible, New International Version®, NIV® Copyright© 1973, 1978, 1984, 2011 by Biblca, Inc.™ Used by permission. All rights reserved worldwide.