It is so hard to have peace today with the way things are in the world, so here are 7 Bible verses to read during these troubling and uncertain times.
"For I the LORD change not; therefore ye, O sons of Jacob, are not consumed" (Mal 3:6).
There's something comforting in knowing that God does not change. What if God were like a man (He's not!) where He changed His mind and decided not to save us?! That's the risk for any god that changes his mind, but God says, "I Change Not," and for that reason, Israel was not destroyed altogether. Even though Israel consistently disobeyed God, God will keep His promise to Abraham that his seed would be like the sands of the sea. Today, the vast majority of Jews have rejected Jesus as their Messiah, but the day is coming when they will finally believe. God knows that so we can trust all of God's promises because He changes not.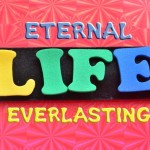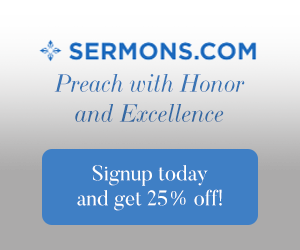 "Do not be anxious about anything, but in everything by prayer and supplication with thanksgiving let your requests be made known to God. And the peace of God, which surpasses all understanding, will guard your hearts and your minds in Christ Jesus" (Phil 4:6-7).
The Apostle Paul's advice is good; if you're anxious about anything and everything, then pray about that same "anything" and "everything." It's like relinquishing control of your troubles and handing them over to God. When we have done all we can do, all we can do is pray. That should destroy any anxiety that we may have.
"Casting all your anxieties on him, because he cares for you" (1 Pet 5:7).
If you've ever been flying fishing, you know how important it is to cast your fly in the right place, and the right place to cast all of your anxieties is to cast them all upon Him. That's because He cares for you. He doesn't want you holding all that baggage. Come because only He can give you true rest. You'll never rest by carrying all those anxieties around by yourself.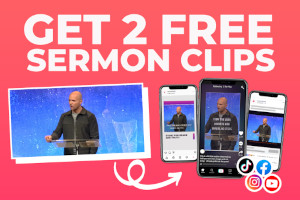 "Trust in the LORD with all your heart, and do not lean on your own understanding. In all your ways acknowledge him, and he will make straight your paths" (Prov 3:5-6).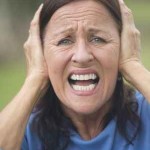 It's shaky ground leaning upon human understanding. Even when we think we know best, our own understanding pales in comparison to the wisdom of God. If we acknowledge Him before men, He will make our paths straighter than before, but all we need do is to trust Him and not ourselves.
"Cast your burden on the LORD, and he will sustain you; he will never permit the righteous to be moved" (Psalm 55:22).
Once again we read about the idea of casting our cares or burdens upon God. He alone can sustain us when all else fails. He cares for us and wants us to unload every care upon Him. Stop trying to handle it all by yourself, which is my tendency. By unloading all that's on his mind, the Psalmist could have confidence that God will not permit him to be moved. At least once he'd cast every burden upon God's shoulders. He alone can sustain us, but casting all our anxieties upon Him goes a long way in helping us hold on.
"Come to me, all who labor and are heavy laden, and I will give you rest. Take my yoke upon you, and learn from me, for I am gentle and lowly in heart, and you will find rest for your souls. For my yoke is easy, and my burden is light" (Matt 11:28-30).
These may be my favorite "go to" verses when I start to feel overwhelmed. I know my Lord is ready and willing to help me with the heavy burdens I sometimes try to carry by myself. Jesus reminds us of the way yokes were used in ancient times. The yokes helped share the load with the other oxen, thereby making the loads somewhat lighter. When we cast our burdens upon the Lord, only then can we truly find rest. Reason being, Jesus' yoke is easy and His burden light. Why? Because Jesus is God and He can handle any load. Me? Not so much.
"Fear not, for I am with you; be not dismayed, for I am your God; I will strengthen you, I will help you, I will uphold you with my righteous right hand" (Isaiah 41:10).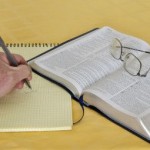 God's promise is for you and all who believe. For those who have trusted in Christ, He is ever and forever with you. That's a promise from God, therefore there is no reason to be dismayed. He will give us strength when we feel weak and uphold us by His righteous hand when we're about to fall. When things seem uncertain, we can be certain of one thing. He is with us and for us.
Conclusion
What is it my brother or sister that is troubling you? Is it financial distress? Worry about your job? Have concerns about a prodigal child or grandchild? Is it an illness or relationship that's in trouble? Whatever it is, take the dump truck and unload all of it upon Him, for He can handle it and He cares for you. If you've never trusted in Christ, you have no access to God or help from Jesus Christ. Until God brings you to repentance and you put your trust in Christ, you are all alone in trying to carry every anxiety and every burden. Today is the day of salvation so don't put this off, or harden  your heart to the gospel (2 Cor 6:2).  No one has a guarantee that tomorrow will even come.  If Christ were to return right now and you are not saved, there is judgment coming (Rev 20:12-15), so why not trust in the Savior today and let Him carry what you cannot carry yourself.  He is there…waiting.
Here is some related reading for you: What Does the Bible Say About Anxiety?
Resource – Scripture quotations are from The Holy Bible, English Standard Version® (ESV®), Crossway Bibles. (2007). ESV: Study Bible: English standard version. Wheaton, Ill: Crossway Bibles. Used by permission. All rights reserved.