I am thankful to have been influenced by many great men and women in my 35 years as a Christian. I could certainly name more than just six, but these jumped out to me as people who not only taught me great Christian lessons, but are role models that I would like to emulate in my own ministry.
David H.
I had a school administrator that I sat under from my 5th grade year until I graduated from high school. He was a man who never raised his voice, but everyone looked to as a leader. Though he was a tough disciplinarian, he remains one of my dearest friends today—more than 30 years after we first met.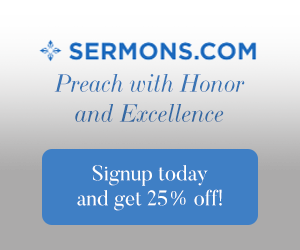 He has lived a consistent Christian life with a love for God's Word which he equally enjoys sharing with practical application. Besides his direct impact on my life, I have learned to love him more as I have seen how he raised his children. They are all a few years older than I, but I have watched them and seen how they raised their own kids. The influence of this godly man has spanned many decades of school children and now is impacting children and grandchildren of those he directly touched. My children benefit from the godly influence of Bro. H. in my life.
I have often said that Bro. H. is the greatest example I have ever seen of someone who has consistently modeled Christ. When I think of how Christ was a strong leader, had a meek spirit, was gentle, kind and loving, I think of my friend Bro. H.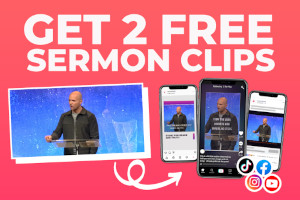 Derrell T.
In college I met a fellow student who has become my best friend through the 25+ years we have known one another. We don't always see eye to eye on every subject, but I know that when we disagree he has good reason for the position he takes on an issue. This challenges me to strongly consider my opinion on the subject.
Just before my wife and I got married I had to prepare a comprehensive doctrinal statement for a class in seminary. Derrell and I along with my soon-to-be-wife spent many hours digging into what we really believed. His wisdom and passion for precise wording laid the ground work for helping me want to communicate clearly what I believe.
Philip W.
My youth pastor became my best friend in high school. Bro. W. was 10 years older than I and he loved pouring his life into the young people in the youth group. Besides just enjoying his company, I was hungry for the things he was teaching me outside of church. We spent many hours in a mentoring relationship as he discipled me into a servant of Christ.
We worked in several ministries of the church together. I loved being alongside him during our opportunities to share the Gospel with people we met. He eventually pushed me into training others to do what he had trained me to do. He is a great example of 2 Timothy 2:2—teach people to teach people. In fact, the Lord gave me an opportunity many years later to train Bro. W's children in a ministry which he was not able to do. By teaching me to invest in others, he received the benefit of my investment in his children's lives.
Though we are both involved in our own ministries and methodologies of ministry, I still genuinely enjoy every moment I spend with Bro. W.
Bill R.
Right out of college I went to work for a Christian camp. The director of the ministry, Bill R., was an evangelist who taught and preached often on matters of raising a family that would honor the Lord. My wife and I learned how to discipline our children in a loving and godly way. The whole environment at the camp helped to teach us, as a new couple, how we should treat one another and establish a godly family.
Sometimes young people in ministry make mistakes that can hold them back in their future work. Bro. R. gave us ministry opportunities while providing a good structure to keep us from doing anything that would damage our future ministry.
I feel that Bible college was a good education, but that working at the camp was like getting a master's degree in ministry because of the good influence and ministry opportunities we had while we were there.
Glenna P.
Though I remember hearing the Gospel at the age of 9, I did not understand that I was a sinner and needed a Savior. I knew Christ died for sinners, but I did not consider myself to be a bad person. However, when I was 10 years old and heard the Gospel again, I understood my personal need for a Savior. Mrs. P. explained to me my need for the Lord and I accepted Christ as my Savior one day at school after the Gospel had been preached. She took the time to sit down with me and show me from the Bible the answers to my questions of salvation.
Mrs. P. and her husband are now missionaries in South America. When I first met them they were working at the Christian school where I was saved shortly before they went to the foreign field. They have been faithfully serving the Lord there for 30 years. It was a great privilege for me to see her and her husband a few years ago in Buenos Aires when my family was working on a project in Argentina.
Manuel V.
When we first went to Mexico to help start a deaf work, we met Pastor Manuel. Our intention was to start a ministry within his hearing church. In the end, the Lord blessed and we started a deaf church separate from the hearing one. Pastor Manuel remained a dear friend during our time in Mexico.
Spending hours every week with him talking about the Bible, ministry and Mexican culture, I learned much more Spanish than they could have taught me in my time at language school. I also leaned culture from someone who was willing to forgive my own cultural mistakes. I felt safe in asking him questions that may have been offensive to someone else.
Pastor Manuel had some methodological ideas about ministry that were different from my own, but in Christian love we could discuss our differences without hurting one another's feelings. His humility and willingness to guide me as I learned much more about his language and culture was refreshing and a good influence in my ministry.
Who Influences You?
I often think about these that I have mentioned here and use their example to help me see how I should be influencing others around me. Do you have someone in your life who has taken the time to teach you to be a better Christian? It would be great for you to tell us about one or two of these people in the comments below.
More to read: Christian Discipleship: 7 Great Tips