This past year I celebrated my 20th wedding anniversary with my lovely wife.  It is amazing how time goes by and when I was given this article title to write, I was instantly intrigued.  This is for at least two reasons.  First, I think it is fun to look back and remember what it was like to be in the dating world even if it was many years ago. But second, my current job as pastor includes working with young adults and I have had many conversations with some singles that are interested in finding a spouse.  I think the challenges today are far different than they were 20+ years ago and I will bring out some of these differences when discussing 5 red flags of Christian dating.
"I'm not sure they are a Christian yet."
This thought or something similar to it are very hard for me to even process in my mind.  If you are a Christian you need to marry a person that is a believer…period.  I don't know how I can say it any other way.  I believe to be in a relationship with a person that is not of the same faith will ultimately lead to frustration and often to a failed marriage. Listen to Paul's words in 2 Corinthians 6:14-15 "Do not be unequally yoked with unbelievers. For what partnership has righteousness with lawlessness? Or what fellowship has light with darkness?  What accord has Christ with Belial?  Or what portion does a believer share with an unbeliever?" So it only makes sense that if we are not to marry an unbeliever, then we should not consider dating one either.  That is playing with fire as the heart can be easily bent and emotionally attached to someone.  The reason that we are not to marry an unbeliever is because they can lead us away from the Lord.  So if we become naive and think this cannot happen to us we will later see the error of our ways.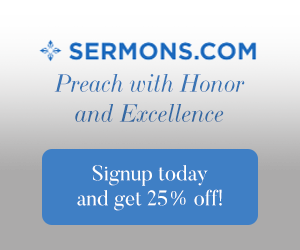 "If you love me, you will be willing to do anything for me."

 
This type of statement can lead down many different paths including financial. Recently I have heard of someone being conned into financing a vehicle for the person they were dating and then after the breakup the financial mess became a major headache.  This type of statement is clearly a red flag in the relationship because love is not trying to seek out what is best for me but a better definition of love is to seek the betterment of the other person.  When I am truly loving another person I am seeking nothing in return and only want what is the best for them.  A statement like I listed above is the counter opposite of a real meaning of love.
"If we are in love we can have sex
before we get married." 
This is another red flag in a Christian dating relationship.  God created sex for husbands and wives to enjoy and also as a way to procreate.  However, the world has tried to turn sex into a dirty word and a dirty part of the dating relationship.  God created sex and wants us to enjoy it but He also knows the only way we can fully enjoy sex is with our marriage partner.  He has placed rules on sex and tells us to only have sex after marriage.  This category is very hard for people today as it seems "outdated" to not have sex with some that you believe you will be with for the rest of your life but this giving in to this temptation is not in line with God's design for life before marriage.  Listen to some words from Hebrews 13:4 "Let marriage be held in honor among all, and let the marriage bed be undefiled, for God will judge the sexually immoral and adulterous."  The author here is clearly stating that sex before marriage is not God's intention for believers.  Friends, please don't think that you can handle this in your relationship and disregard the words of God.  Now, I realize that many of you may have already given in and had sex with your dating partner and you may be asking, "what should I do about it?"  Well we obviously cannot change the past but as I often tell couples that I do pre-marital counseling with, "Live right and pure from here on until you are married."  That is the picture that God teaches in His word that we cannot change the past but to live right and according to His word now.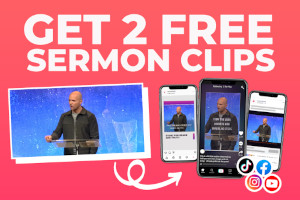 "I am not normally like this." 
When someone you are dating becomes easily angered, has an addiction, or lacks personal self-control they might have a problem that they are trying to hide from you.  Now please keep in mind that I am not trying to say that there are perfect people (including this author) out there but rather what I am trying to say is that your "gut reaction" towards something will often be the right reaction.  If the person that you are dating is easily angered it may be a characteristic that will only blossom (in a negative way) the longer that you are together.  This can include physical abuse or emotional abuse to you.  Or if there seems to be some type of addiction (alcohol, porn, drugs, etc) that is explained away that is another type of red flag that you need to take very seriously.  We are very good at projecting a good self-image about ourselves as we (all of us) really don't want others to know the real "you."  Christians and non-Christians do this equally.  Often a good help in this area is to double date with a close friend or if that is not possible to spend time together with your family so they get to know this person too.
"I am not ready yet to meet your friends." 
This is another red flag that can go on for many months and even years.  When your dating partner does not want to get to know the people that you are closest to in life (your friends and maybe family too) that is clearly not a good sign.  That often means they might have something to hide or at the very least is uninterested in being around people you care about.  I think it is also great to get to know their family and friends too as we are often very much like the people that we know the best.  If you meet his/her friends and don't like them for whatever reasons you may want to take a good look at the person you are dating. 
Dating is a very important thing for single people.  There are many challenges out there that may have changed even over the past 15 years or so as there are now many dating websites.  I have had acquaintances' that have had great success using online dating and I have seen people have some horrendous relationships through this way of getting to know people so please proceed with extreme caution if you are using social dating sites.  Christian sites are not often much better either as many people that are not Christians are using these sites under false pretenses.
I think there are people that have "love at first sight" and know right away they are going to marry this person or that person but I think for most people they don't have this instant feeling.  There will often be red flags that maybe we should see to save ourselves pain and heartache later on down the line.  Our family and friends will often be able to see some of the red flags that we (who are in love) are missing so be open to hearing the "truth in love" from your loved one.  This is certainly not an exhaustive list but is just some thoughts for you to think about when looking for someone to date who might eventually become your spouse.
Blessings,
Pastor Daryl
Related reading: What Does the Bible Say About Dating and Courtship?
Resource – "Scripture quotations are from The Holy Bible, English Standard Version® (ESV®), copyright © 2001 by Crossway, a publishing ministry of Good News Publishers. Used by permission. All rights reserved."