Here are five prayers that I hope you can use before a meal.
Matthew 6:11 "Give us this day our daily bread."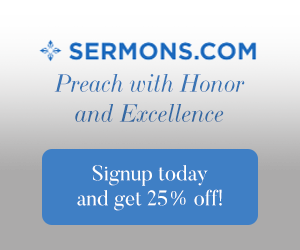 Righteous, Heavenly Father, I thank You for blessing us with so much.  We are so thankful for your generosity to our family and so now, let us give You thanks for the meal we are about to have and may we ever be thankful for Your daily provisions for us and never take for granted Your precious promises, most of which is eternal life through Your Son, Jesus Christ.  To Him we also thank for our redemption is through Him alone (Acts 4:12) and so please bless this food to the strength and nourishment of our bodies and in His most precious name, Jesus Christ, I pray.  Amen.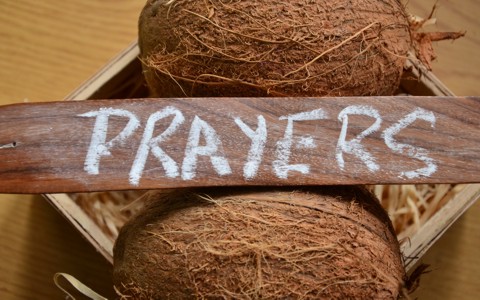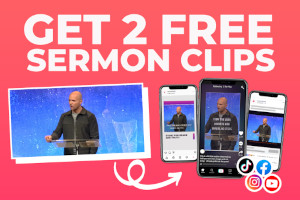 Matthew 6:26 "Look at the birds of the air: they neither sow nor reap nor gather into barns, and yet your heavenly Father feeds them. Are you not of more value than they?"
Oh Most High God, my Father, I thank You that You first loved us (1 John 4:19) and as a Father we ask you to please help us trust You even more.  You have said that our worth is far more in value than many sparrows and we know that You provide for Your creatures, so how much more will You provide for us!  Thank You for that comforting knowledge that You will never leave us or forsake us (Heb 13:5) and for the abundance we are about to partake in, we thank You, and in His Great Name, Jesus Christ, I pray.  Amen.
Acts 14:17 "Yet he did not leave himself without witness, for he did good by giving you rains from heaven and fruitful seasons, satisfying your hearts with food and gladness."
Father, God, we are so thankful for the blessings we are about to receive in this meal.  All things come from You and we have nothing that we did not receive (1 Cor 4:7).  We know that You alone shower us with these blessings where in many parts of the world, they have nothing like we do here and yet many of these are more thankful than we are.  Help me to have a grateful heart and not to take Your blessings for granted since so many others in the world have precious little in comparison.  You are kinder to us than we deserve and so with a thankful heart we give thanks to You through the Precious Lamb of God's name, Jesus Christ.  Amen.
1 Thessalonians 5:18 "give thanks in all circumstances; for this is the will of God in Christ Jesus for you."
Oh Lord my God, we give You thanks before we eat this meal as an acknowledgement that You have brought our meal to us.  That is, we know that Your will is that we should always give you thanks and so forgive us for the many times we have failed to do so or when we failed to pray before a meal.  I know we should give thanks in all circumstances, good or bad, so please help us to be able to do that and create in us a hunger and thirst for Your Word, more powerful than food, so again Father, as we prepare to eat, let us all give You thanks for this and all the marvelous blessings You shower upon Your children and in the Strong Name of Jesus Christ I pray.  Amen.
2 Chronicles 30:22 "And Hezekiah spoke encouragingly to all the Levites who showed good skill in the service of the Lord. So they ate the food of the festival for seven days, sacrificing peace offerings and giving thanks to the Lord, the God of their fathers."
Father, what a good God You are!  You give us so many good things to eat, a place to live, a home to have, a family to love, a church to worship in, a job to support ourselves, and so much more.  Thank You for everything and this meal that we are preparing to eat we thank You for this too.  We all know this comes from Your hand and nothing happens outside of Your will and it has pleased You to bless us so wonderfully.  You are kinder to us than we truly deserve but such is your benevolent nature toward Your children that You've brought to Yourself through the price of Your Son's life.  To consider that He would die for us and that You would bless us so much is beyond description.  I know You are pleased with the sacrifice of praise and thanksgiving and so we give You thanks and praise You for Your kindness and in the name above all names, Jesus Christ, I pray.  Amen.
Conclusion
The only freewill or non-compulsory offering in the Old Testament was that of giving thanks.  The peace offerings we give today came through the wrath of God being placed on His Son.  Only through Jesus Christ can we have peace with God (Rom 5:1) because it lifts the condemnation we were previously under (Rom 8:1) and that brings us into the kingdom as the children of God.  I'm sure you don't limit giving thanks to God to meals, so we should be thanking God for everyone and everything all the time, and that means for everything that comes our way because we know it'll work out for our very best (Rom 8:28) and even the evil against us, God means it for good (Gen 50:20).
More mealtime prayers to consider: Christian Dinner Prayers
Resource – Scripture quotations are from The Holy Bible, English Standard Version® (ESV®), copyright © 2001 by Crossway, a publishing ministry of Good News Publishers. Used by permission. All rights reserved.