What are 5 good chapters that we can read during really tough times in our lives? What ones would you recommend?
The Confidence of our Calling: Romans 8
This might be one of my favorite chapters in all the Bible, whether things are going well or not.  Here's why.  This chapter has what has been called "the golden thread" or "chain" of salvation which is in Romans 8:29-30 "For those whom he foreknew he also predestined to be conformed to the image of his Son, in order that he might be the firstborn among many brothers.  And those whom he predestined he also called, and those whom he called he also justified, and those whom he justified he also glorified." This gives us the knowledge that salvation is fully a work of God because it is God Who foreknew us, Who predestined us, Who called us, Who justified us, Who glorified us…notice it is all He Who has done these things in us…not we ourselves, thereby God receives all the glory. Doesn't He deserve it?  He is the justifier Who justifies us.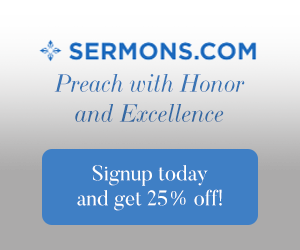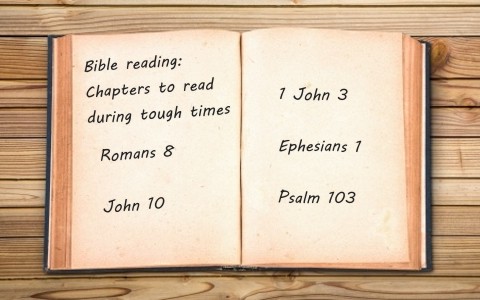 This is what Paul means in Romans 3:26 "It was to show his righteousness at the present time, so that he might be just and the justifier of the one who has faith in Jesus."  This is why "There is therefore now no condemnation for those who are in Christ Jesus" (Rom 8:1).  This chapter: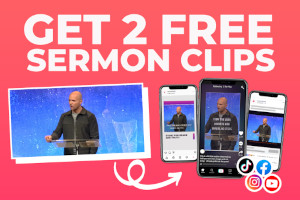 gives us perspective on life (Rom

8:28

);
gives us reason to endure the present (Rom

8:18

);
gives us a clear conscience (Rom 8:1);
shows us Who is responsible for our salvation (Rom 8:29-30); and
shows us that we are conquerors but only in Christ (Rom

8:37

).
The Confidence of the Shepherd: John 10
John is my favorite of all the gospels and possibly chapter 10 is my favorite chapter in this book.  It is so hard to narrow down only one chapter because I love chapters 3, 6, 14 and so many others but there is something special about chapter 10.  For one thing, we see Jesus being portrayed as the Good Shepherd and how good this shepherd is that will lose none of His sheep!  Jesus says "And I have other sheep that are not of this fold. I must bring them also, and they will listen to my voice. So there will be one flock, one shepherd" (John 10:16).  This shepherd is unlike any other shepherd there is and it is "For this reason the Father loves me, because I lay down my life that I may take it up again. No one takes it from me, but I lay it down of my own accord. I have authority to lay it down, and I have authority to take it up again. This charge I have received from my Father" (John 10:17-18).  The shepherd voluntarily laid down His life for us, His sheep, who should have been headed to the slaughter; instead, the Good Shepherd that He is, He headed to the slaughter for us and was silent before the slaughters.  Here are some reasons that I love John chapter 10, this chapter:
shows our security in Christ and in the Father (John 10:28-29);
shows that Jesus Christ is truly God (John

10:30

);
shows that the Good Shepherd knows His sheep's voice and the sheep know His (John 10:3-5); and
shows that the Shepherd voluntarily died so that we wouldn't perish (John

10:15

).
The Confidence of our Faith: 1 John 3
I call this chapter to the litmus test of the Christian faith.  I believe that if a person professes faith in Christ and yet does not change their lifestyle, they are lying to themselves, to others and ultimately, to God.  John knew that many would come and profess Christ and many would even be part of the church but when they left the church, for whatever reason they gave, they weren't really a part of the church in the first place (1 John 2:19) so in the next chapter (1 John 3) he provides us with rational evidence of whether a person is just professing or confessing faith in Christ or if they are really possessing saving faith in Christ.  John clearly says that a person can talk all they want about whether they are a Christian or not but here is the evidence of whether that's true: "whoever does not practice righteousness is not of God, nor is the one who does not love his brother" (1 John 3:10b). The real proof is the fruit of that person's life (John 15) and not the words out of their mouth because "Everyone who makes a practice of sinning also practices lawlessness; sin is lawlessness" (1 John 3:4).  This chapter:
– proves the fact that whoever does not sin really knows Christ (1 John 3:6);
– shows the fact that whoever does sin doesn't really know Christ (1 John 3:9); and
– establishes the fact that whoever sins is of the Devil and we know that whoever is truly abiding in Christ is abiding in Him because of their lifestyle of not living in sin (1 John 3:8-9).
The Confidence of our Calling: Ephesians 1
This chapter may contain the single greatest verses for evidence that God has called us and sealed us ahead of time…before we were born and even before the earth existed.  Here's why I can say that with assurance.  God has said in His Word that He choose us before the foundation or creation of the world (Eph 1:4), He predestined or predetermined to have us adopted into His family (Eph 1:5), He revealed this mystery to us because it pleased Him (Eph 1:9), and it was by His predetermined counsel that we have already obtained an inheritance (Eph 1:11).  None of this would be possible unless it was made so by Christ (Eph 1:20), this chapter:
shows that God planned to save us long before we or the earth even existed (Eph 1:4);
shows that God planned all along to adopt us into His family because it pleased Him to do so (Eph 1:5); and
shows that our inheritance as adopted children was all His idea (Eph

1:11

).
The Confidence Our Father's Love: Psalm 103
I remember giving this chapter as a Bible study to the local nursing home residents and the tenderness of this psalm made one lady cry.  Why?  It was because it made her think about her own father who had many years ago gone to be with the Lord and how much her earthly father loved her but as much as he loved her, her heavenly Father loves her even more.  We are reminded to contemplate all of God's wonderful benefits (Psalm 103:2).  We should remember that He is very slow to anger but rich in mercy toward us (Psalm 103:8) and that He has graciously removed our sins as far from us as infinity (Psalm 103:12). God knows that we are very fragile and that He really didn't deal with us according to our sins in the way that we surely deserved (Psalm 103:10, 14). This chapter:
reminds me that God is greater than any loving earthly father (Psalm 103:13);
tells me that God doesn't actually give us what we deserve because of our sins (Psalm 103:10);
reminds me that God has taken our sins away from us so far that we cannot even imagine it in our finite minds (Psalm 103:12); and
tells me that His mercy is upon those who fear Him for all time (Psalm 103:17).
Conclusion
What chapter in the Bible would you include as your favorite during difficult times?  I know that there are many more than 5 chapters that can help us deal with life's most difficult issues.  That is the power that is found only in the Word of God and no place else.  There is no human source of such comfort, such joy, such peace, and such power than the Word of God for which we ought to give thanks for.
Take a look at these related Bible verses: Bible Verses for Hard Times
Resource – Scripture quotations are from The Holy Bible, English Standard Version® (ESV®), copyright © 2001 by Crossway, a publishing ministry of Good News Publishers. Used by permission. All rights reserved.