Easter will be here before you know it!  Whether you go to church every once in a while or weekly, I encourage you to attend Easter service at your local church.  It is the most important service of the year celebrating Jesus Christ's victory over Satan on the cross!  With the blood of Jesus your sins can be washed away!  Have you made Christ the Lord of your life?  Do you know Him?  He is waiting patiently for you to seek Him.  Here are 5 prayers you can pray for the season around Easter.
Give Me Faith
Dear God,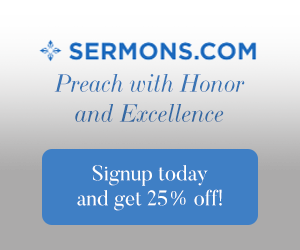 I don't know if I truly believe in You yet, but I know that what I believe now is not getting me anywhere.  If You are real, please show me.  Increase my faith that I might understand what life is all about.  I have heard about Jesus.  I've heard all the stories: he was just a man, he never existed, he is the Son of God, he was a teacher only, and many other things.  What is right?  Did Jesus really die for me and raise Himself from the dead?  I don't know but I am searching.  If You heard this, thank you.  Amen?
Matthew 7:7-8 – "Ask, and it will be given to you; seek, and you will find; knock, and it will be opened to you.  For everyone asks receives, and the one who seeks finds, and to the one who knocks it will be opened."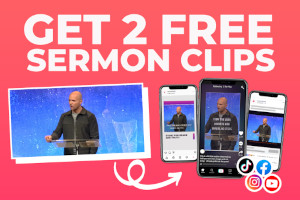 Rejoice!
O Lord,
How majestic is Your Name in ALL the earth!  Thank You for Jesus!  Thank You for the cross!  Thank You for the blood that washes away my sin!  Jesus, You are the Savior of the world and I absolutely love You with my whole heart!  Thank You for dying for me!  I will rejoice today for the precious gift that You have given to me freely!  I am so grateful for all that You have done!  I love You!  Amen
Philippians 4:4 – "Rejoice in the Lord always; and again I will say, REJOICE!"
Regret
Dear Jesus,
I know what the cross is all about and I am part of it.  My lies, deceit, promiscuity, theft, drunkenness and every other stain put You there.  I am ashamed of what I have become.  For the first time I realize who You really are.  You are the Savior.  I am the wretched man that I am.  I don't feel even close to being worthy of such a gift as the cross, but today I accept who You are, Jesus.  I want You to be my Lord today and forevermore.  You are the only way to the Father, and I am eternally grateful for You and what you did.  I will praise Your Name this Easter and into eternity.  I love You.  Amen
John 14:6 – "Jesus said to him, 'I am the way, and the truth, and the life.  No one comes to the Father except through Me."
The Harvest
Heavenly Father,
There is a massive harvest coming and You will send Jesus back a second time to take us all to Heaven for good!  I can't wait!  But until then I pray for my lost friends who are not Your children.  They are set in their iniquities and are blind to the terror that lies before them.  Sheol is ready and willing to swallow them whole right now.  Father, please use me to be Your vessel to spread the Good News of Easter to my friends.  Father, I pray that You would prepare their hearts in advance to receive Your Word.  I love You and I praise Your Holy Name!  Amen
Matthew 9:38 – "Therefore, pray earnestly to the Lord of the harvest to send out laborers into His harvest."
Your Agony
Precious Jesus,
Your death…it brings tears to my eyes.  You, in all Your fear, faced Your fear and allowed men to completely humiliate You.  They stripped You and beat You.  They whipped You and tore Your flesh with each painful crack of the whip.  Your cries were not just of pain but of love for me.  Then You were mocked with a robe and crown of thorns.  They pressed the crown down hard so that Your blood was flowing down Your beautiful face.  The men spit on You.  They struck You in the head with a reed and they made fun of You saying, "Hail, King of the Jews!" (Matthew 15:18)  Then they stripped You of the robe and forced You to carry Your own cross to Golgotha.  You were so bruised, sore and bloody that You couldn't bear its weight physically, but emotionally You bore it.  They threw You to the ground and kicked You.  They tied Your hands and feet to the cross.  Every blow of the hammer You screamed in agony!  The pain You felt is unimaginable.  Then they brought the cross and stood You up high for all to see.  You hung there for hours in agony, and You still had the heart to talk with the men on each side of You that were being crucified.  You had the heart to bring one of them into Heaven with You that day.  His sin put You there and You looked past it and saw a child of God.  You looked past all that had been done to you and even asked God to forgive every one that was a part of Your death!  Lord, I feel so insignificant.  You gave everything up for me.  I can't even give 5 minutes to someone sometimes.  I am at a loss for words now except to say "thank you!"  No other words can come close to expressing what You have done.  You have risen from the dead!  You are alive!  I love You, Jesus!  You are the Messiah!  You are my Savior!  You are my Lord!  You have redeemed my very life!  Blessed be Your Name forever and ever!  Amen
Acts 2:23-24 – "This Jesus, delivered up according to the definite plan and foreknowledge of God, you crucified and killed by the hands of lawless men.  God raised Him up, loosing the pangs of death, because it was not possible for him to be held by it."
Conclusion
Wherever you are at in your walk with the Lord, know that He did come to earth in the form of a baby and He did grow up to be a man and He did die on a cross for you.  He rose again after three days and He is alive!  If you have not accepted Jesus as your Savior, don't delay!  You are not guaranteed one more breath and once you pass from this earth there are no second chances!  For those that know and love Christ, may God bless you as you continue to live a life worthy of the calling!
Take a look at this related article: Easter Bible Verses
Resource – "Scripture quotations are from The Holy Bible, English Standard Version® (ESV®), copyright © 2001 by Crossway, a publishing ministry of Good News Publishers. Used by permission. All rights reserved."