Here are 4 great ways to make your new year even better than the year before.
Give
It might seem odd to think that giving is a way to have a happier year, but this really works. We had a member of our church who used to attend and she suffered from depression. This caused gridlock in her Christian walk. One man said it's just too easy to do navel gazing…or just thinking about ourselves. I know…I've done it, but here's the solution. Serve, give, and invest in people. We all have three things that God's given us and these things we are stewards of, so what are they? We can offer our time, our talents (skills), and our treasures (finances). Every one of us have these…even if the financial part is small, but when this lady started to serve in the community, her depression lifted and she was suddenly more useful for the kingdom. It was simply a matter of thinking of others. The Word of God tells the believer "not to think of himself more highly than he ought to think, but to think with sober judgment, each according to the measure of faith that God has assigned" (Rom 12:3). One man said, "Don't think of yourself more highly than you ought…or don't think of yourself at all!" I like that.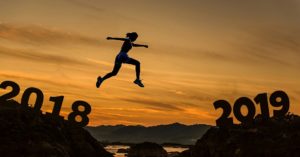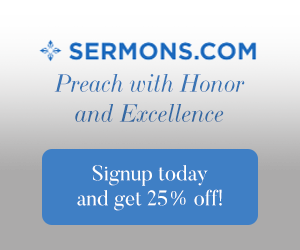 Memorize
Remember the old flash cards in school? I do, and those are not really a bad idea at all. One way to make your new year better is to take one simple Bible verse and put it on a 3 by 5 index card and keep it with you all week. If you memorize just one verse, and you've got all week to do it, you will have memorized 52 Scriptures in a year. That's a lot! And it's so easy to memorize one verse after you're repeatedly exposed to it all week long. It doesn't take a lot of work but it returns a huge investment. One way that people resist the temptation to sin is by memorizing Scripture. The psalmist wrote, "I have stored up your word in my heart, that I might not sin against you" (Psalm 119:11). He stores it up, or memorizes it, so when he is tempted, he "might not sin," and that's going to make any year better. I hear the Word of God keeps you out of sin, but also, sin keeps you out of the Word of God. If you're in sin, get in the Word. Bible verses such as 1 John 1:9 were among the first ones I memorized. It says, "If we confess our sins, he is faithful and just to forgive us our sins and to cleanse us from all unrighteousness." Another of my favorites is 2 Corinthians 5:21, John 10:28-29, Hebrews 9:27, and Romans 5:1. If you have enough Scriptures memorized, you can share the gospel without even having a Bible.
Organize
Recently my mother-in-law gave me some office organizers. These came just before the holidays and it was the perfect time to reorganize my desk. If you saw it before, you'd think there's no rhyme or reason for the way things were scattered, however, I basically knew where everything was at. Now I have organizers and file holders and my work became a lot easier. I use the folder tray in this way: Everything in this first slot has to be done this week with no exceptions. The second slot is for those things that need to be done this month. This includes writing assignments, counseling sessions, appointment calendars, and paying our bills. By cleaning up my work place, I can find things 10 times faster than before, and things that are time sensitive don't get lost in the mess any more. By cleaning up my desk, I found some things that were already done and needed to be stored in my filing cabinet. Other things went into the trash (or recycled), so by using these organizers, I have decluttered and simplified my desk…and my life. That may make the new year a better year for you.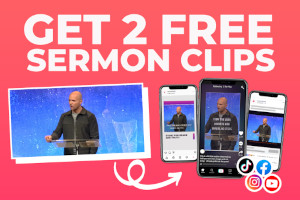 Prioritize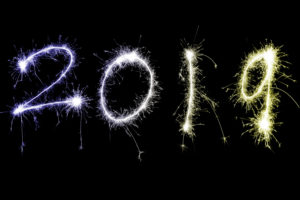 When I was decluttering my desk with the new office organizers, I discovered my priorities where not always where they ought to have been. I would often jump right into work without a Word…a Word from the Bible that is. I changed that a few years ago when I received a beautiful chronological Bible that has a daily reading plan. I read some out of the Old Testament and some out of the New Testament every day, seven days a week. That should be my priority, and add to that the necessity of daily prayer. In fact, praying before reading the Word is a great way to receive the Spirit's help in understanding the Word and showing us the proper application of it in our lives. There is no greater priority than praying every single day, day and night, as much as you can. Pray while you drive, during breaks at work, while you're waiting in line, or setting at a traffic light or in a traffic jam. Just as important as speaking to God (prayer) is God speaking to you (in the Word). If you get into the Word of God, the Word of God will get into you. The Pharisees boasted of going through the Scriptures, but had the Scriptures really gone through them? Talk to God every day in prayer and let God speak to you every day in His Word. That will help you in any year.
Conclusion
I hope these 4 easy things can make your new year even better than the year before, but it does take self-discipline to be a giving person on a consistent basis. It does take self-discipline to memorize Scriptures every week. It does take self-discipline to organize and simplify your life, and it does take self-discipline to prioritize prayer and daily reading of the Word. If you do these things consistently, you're improving your chances of having a happier new year.
Here is some related reading for you: 7 Christian New Year's Resolutions
Resource – Scripture quotations are from The Holy Bible, English Standard Version® (ESV®), Crossway Bibles. (2007). ESV: Study Bible: English standard version. Wheaton, Ill: Crossway Bibles. Used by permission. All rights reserved.