Here are four great examples of obedience in the Bible.
Jesus' Example
Jesus always did the Father's will, even when it was painful, like when He expressed in the Garden of Gethsemane the desire to have this cup pass from Him, but Jesus said, "Nevertheless, not my will, but yours, be done" (Luke 22:42). Jesus knew that "he who sent me is with me. He has not left me alone, for I always do the things that are pleasing to him" (John 8:29). In fact, Jesus said "My food is to do the will of him who sent me and to accomplish his work" (John 4:24), and "even the Son of Man came not to be served but to serve, and to give his life as a ransom for many" (Mark 10:45). The Apostle Paul wrote to the church at Philippi to "Have this mind among yourselves, which is yours in Christ Jesus, who, though he was in the form of God, did not count equality with God a thing to be grasped, but emptied himself, by taking the form of a servant, being born in the likeness of men" (Phil 2:5-7), and so Jesus "humbled himself by becoming obedient to the point of death, even death on a cross" (Phil 2:8). Who could be any more humble than Jesus Who washed his disciple's feet, including that of His betrayer, Judas?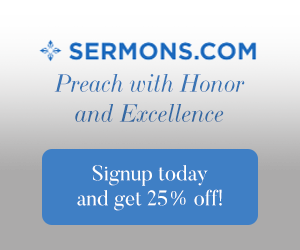 Abraham's Call
When God called Abraham in Genesis chapter 12, we see absolutely no hesitation on his part to obey God. It says "the Lord said to Abram, "Go from your country and your kindred and your father's house to the land that I will show you. And I will make of you a great nation, and I will bless you and make your name great, so that you will be a blessing" (Gen 12:1-2). Imagine this: Abram (later called Abraham) was to leave his family, his friends, his occupation, his home, and his worshiping of false gods to go to a land that he'd never seen before and called by a God who he had never known about before , but we see no hesitation in Abraham at all. He didn't stop to think about it, stop to count the cost, or ask God, "Why." It simply said, "So Abram went, as the Lord had told him" (Gen 12:4). How many of us would have dropped everything and left it all behind to go to a strange land and being called by a God that was unknown to him? Abraham also went to the most extreme ends possible in proving that he would obey when God asked him to sacrifice his only son of promise, Isaac. That is the best example of obedience that there is in the Bible, next to Christ's.
Saul to Paul
Saul, before he became the Apostle Paul, was ravaging the church, consenting in the death of many of them, but Saul was about to meet more than his match in Jesus Christ, and because of Paul's zeal, "there arose on that day a great persecution against the church in Jerusalem, and they were all scattered throughout the regions of Judea and Samaria, except the apostles" (Acts 8:1) and so "Saul was ravaging the church, and entering house after house, he dragged off men and women and committed them to prison" (Acts 8:3). You have to wonder, as I did, why Saul persecuted the church "except the apostles?" Perhaps he had a bit of fear in him about their connection to God and he had heard many of the mighty miracles that had been done in His name. Whatever the case, while "Saul, still breathing threats and murder against the disciples of the Lord, went to the high priest and asked him for letters to the synagogues at Damascus, so that if he found any belonging to the Way, men or women, he might bring them bound to Jerusalem" (Acts 9:1-2) but "suddenly a light from heaven shone around him. And falling to the ground, he heard a voice saying to him, "Saul, Saul, why are you persecuting me?" And he said, "Who are you, Lord?" And he said, "I am Jesus, whom you are persecuting" (Acts 9:3-5). After three days, "immediately he [Saul] proclaimed Jesus in the synagogues, saying, "He is the Son of God." And all who heard him were amazed and said, "Is not this the man who made havoc in Jerusalem of those who called upon this name? And has he not come here for this purpose, to bring them bound before the chief priests?" But Saul increased all the more in strength, and confounded the Jews who lived in Damascus by proving that Jesus was the Christ" (Acts 9:20-22). Saul knew he was to suffer very much for Christ, and yet he joyfully took up his commission to the Gentiles.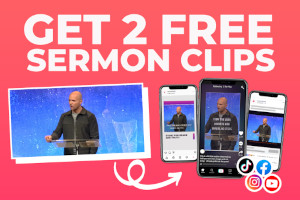 Mary, Jesus' Mother
I think you'll be hard pressed to find a greater example of obedience than in Mary, the mother of Jesus. When she discovered that she would bear the Son of God, and as yet being a virgin, she could hardly believe it. It started "In the sixth month the angel Gabriel was sent from God to a city of Galilee named Nazareth, to a virgin betrothed to a man whose name was Joseph, of the house of David. And the virgin's name was Mary" (Luke 1:26-27), but "she was greatly troubled at the saying, and tried to discern what sort of greeting this might be. And the angel said to her, "Do not be afraid, Mary, for you have found favor with God" (Luke 1:29-30). Gabriel told Mary, "you will conceive in your womb and bear a son, and you shall call his name Jesus. He will be great and will be called the Son of the Most High. And the Lord God will give to him the throne of his father David" (Luke 1:31-32). What was Mary's reaction? Did she hesitate to believe it? Was she perplexed because she was still a virgin? All Mary said was "Behold, I am the servant of the Lord; let it be to me according to your word." And the angel departed from her" (Luke 1:38). Mary never wavered in unbelief, but simply told Gabriel, "let it be to me according to your word." She understood that she was a "servant of the Lord" and that made her joyful enough to give her "Magnificat" in Luke 1:46-55.
Conclusion
What examples of obedience can you recall from the Bible? I could use Moses' example of going back into Egypt to bring God's people out, or Gideon's example of taking on the Midianites, despite being severely outnumbered, but truly Jesus was the supreme example of obedience to God and is our model for how we should be submitting to the Word of God, which means we will be submitting to the will of God, because God's will is found in God's Word.
Read more here: Bible Verses About Obedience
Resource – Scripture quotations are from The Holy Bible, English Standard Version® (ESV®), copyright © 2001 by Crossway, a publishing ministry of Good News Publishers. Used by permission. All rights reserved.