Here are 3 great prayers that you can use to pray back to God. Each prayer is for a specific cause.
Search My Heart
Psalm 139:1-4, 7, 23-24 "O Lord, you have searched me and known me! You know when I sit down and when I rise up; you discern my thoughts from afar. You search out my path and my lying down and are acquainted with all my ways. Even before a word is on my tongue, behold, O Lord, you know it altogether. Where shall I go from your Spirit? Or where shall I flee from your presence? How precious to me are your thoughts, O God! How vast is the sum of them! Search me, O God, and know my heart! Try me and know my thoughts! And see if there be any grievous way in me, and lead me in the way everlasting."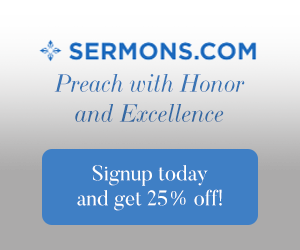 The Bible says we can't even know our own hearts, but God does, so we can ask Him to search our hearts and reveal any unknown sin. He already knows our hearts, so isn't it time we knew our own hearts better? God even knows what we'll say before we say it? How? Remember, He knows our hearts, and what comes out of the mouth reveals what's in our hearts. Ask God to find "any grievous way" in us and He will.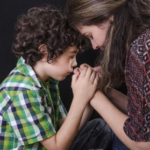 Making God Famous
Psalm 105:1-5 "Oh give thanks to the Lord; call upon his name; make known his deeds among the peoples! Sing to him, sing praises to him; tell of all his wondrous works! Glory in his holy name; let the hearts of those who seek the Lord rejoice! Seek the Lord and his strength; seek his presence continually! Remember the wondrous works that he has done, his miracles, and the judgments he uttered."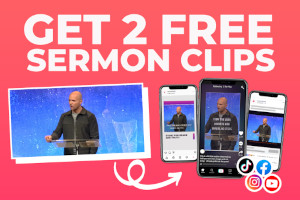 It's hard to be down when you're looking up, giving thanks, and praising God. We've likely seen God already do some mighty deeds in our lives and in the lives of others, so why not "make known His deeds among the people," both saved and lost. In worship, "sing praises to Him" and stand in awe of "all of His wondrous works." To seek the Lord is to seek His presence, and in His presence, there is strength. If we remember all of His past "wondrous works" in our life, we'll be more likely to share the good news and make Him known among the lost.
His Quieting Love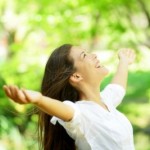 Zephaniah 3:17-20 "The Lord your God is in your midst, a mighty one who will save; he will rejoice over you with gladness; he will quiet you by his love; he will exult over you with loud singing. I will gather those of you who mourn for the festival, so that you will no longer suffer reproach. Behold, at that time I will deal with all your oppressors. And I will save the lame and gather the outcast, and I will change their shame into praise and renown in all the earth. At that time I will bring you in, at the time when I gather you together; for I will make you renowned and praised among all the peoples of the earth, when I restore your fortunes before your eyes," says the Lord."
Even though this was written to Israel to inspire hope, I believe the application is no less for the children of God. God will quiet us with His love. We are quite from all our troubles because the day will come when "no longer" shall we "suffer reproach" for Christ's name's sake. We will be outcasts no longer in a world that is not even our home anyway. And the day will come when our God shall gather us all together; a time of restoration of all things. Even know, God rejoices over us when we put our trust in Christ.
All Have Sinned
If you have never repented and trusted in Christ, I believe the best Bible chapter you could read is Psalm 51. It's what repentance really looks like. David, after having committed adultery and conspiracy to commit murder, should himself have been stoned, but David cried out and said it was because of God's "abundant mercy [He will] blot out [your] transgressions" (51:1) and "Wash [you] thoroughly from [your] iniquity, and cleanse [you] from [your] sin (51:2) for we all "know [our] transgressions, and [our] sin is ever before [us]" and "Against you, you only, have [we] sinned and done what is evil in your sight" (51:3-4). If we humble ourselves and bow to Him we can ask Him to "Purge [us] with hyssop, and [we] shall be clean; wash [us], and [we] shall be whiter than snow" (51:7) so that He will "Hide [His] face from [our] sins, and blot out all [our] iniquities" and "Create in [us] a clean heart…and renew a right spirit within [us]" (51:9-10) to "Deliver [us] from bloodguiltiness" (51:11) because "The sacrifices of God are a broken spirit; a broken and contrite heart, O God, you will not despise"(51:17).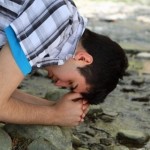 Conclusion
I pray you have repented and come to believe in the Lord Jesus Christ because there is no other way to the Father but by and through Christ (John 6:44; Acts 4:12). If you have not yet found a good church home, I urge you to do so, because God is present in the assembling of the saints in a much more profound way than when people forsake the assembling of the Body of Christ, the Church (Heb 10:24-25). My prayer is you've find a good, Bible-believing, Bible-preaching church that explains the gospel well enough so that you can share it with just about anyone.
Here is some related reading for you: 10 Awesome Bible Verses About the Power of Prayer
Resource – Scripture quotations are from The Holy Bible, English Standard Version® (ESV®), Crossway Bibles. (2007). ESV: Study Bible: English standard version. Wheaton, Ill: Crossway Bibles. Used by permission. All rights reserved.