Andrew Murray was a native and pastor to many South African churches. He was raised by Dutch Reformed missionaries and was educated in Scotland with his brother. He and his brother went on to study Theology in the Netherlands. He lived to be nearly 89 years old. He was best known for his leadership in the South African Revival of 1860. He was an eloquent speaker and left many quotes before he went on to be with the Lord in 1917. Here are 22 great Andrew Murray Quotes.
Featured Andrew Murray Quote: "Christ is the humility of God embodied in human nature; the Eternal Love humbling itself, clothing itself in the garb of meekness and gentleness, to win and serve and save us."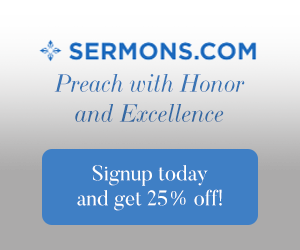 Obedience
Just as a servant knows that he must first obey his master in all things, so the surrender to an implicit and unquestionable obedience must become the essential characteristic of our lives.
God has no more precious gift to a church or an age than a man who lives as an embodiment of his will, and inspires those around him with the faith of what grace can do.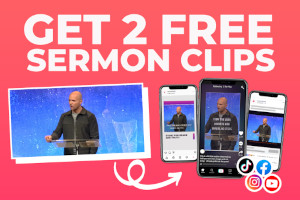 Evangelism & Revival
While others still slept, He went away to pray and to renew His strength in communion with His Father. He had need of this, otherwise He would not have been ready for the new day. The holy work of delivering souls demands constant renewal through fellowship with God.
A true revival means nothing less than a revolution, casting out the spirit of worldliness and selfishness, and making God and His love triumph in the heart and life.
Nature teaches us that every believer should be a soul-winner. It is an essential part of the new nature. We see it in every child who loves to tell of his happiness and to bring others to share his joys.
There is need of a great revival of spiritual life, of truly fervent devotion to our Lord Jesus, of entire consecration to His service. It is only in a church in which this spirit of revival has at least begun, that there is any hope of radical change in the relation of the majority of our Christian people to mission work.
Prayer
Prayer is reaching out after the unseen; fasting is letting go of all that is seen and temporal. Fasting helps express, deepen, confirm the resolution that we are ready to sacrifice anything, even ourselves to attain what we seek for the kingdom of God.
The great thing in prayer is to feel that we are putting our supplications into the bosom of omnipotent love.
Prayer is not monologue, but dialogue. God's voice in response to mine is its most essential part.
When we pray for the Spirit's help … we will simply fall down at the Lord's feet in our weakness. There we will find the victory and power that comes from His love.
Faith in a prayer-hearing God will make a prayer-loving Christian.
Self, Service & Stewardship
We have within us a self that has its poison from Satan–from hell–and yet we cherish and nourish it. What do we not do to please self and nourish self–and we make the devil within us strong. … Look at your own life. What are the works of hell? They are chiefly these three: self-will, self-trust, and self-exaltation.
A faithful servant may be wiser than the master, and yet retain the true spirit and posture of the servant. The humble man looks upon every, the feeblest and unworthiest, child of God, and honors him and prefers him in honor as the son of a King.
Abide in Jesus, the sinless One – which means, give up all of self and its life, and dwell in God's will and rest in His strength. This is what brings the power that does not commit sin
Do not confound work and fruit. There may be a good deal of work for Christ that is not the fruit of the heavenly Vine.
The world asks, "What does a man own?" Christ asks, "How does he use it?"
Surrender
May not a single moment of my life be spent outside the light, love and joy of God's presence and not a moment without the entire surrender of myself as a vessel for Him to fill full of His Spirit and His love.
Just as water ever seeks and fills the lowest place, so the moment God finds you abased and empty, His glory and power flow in.
God is ready to assume full responsibility for the life wholly yielded to Him.
God has a plan for His Church upon earth. But alas! We too often make our plan, and we think that we know what ought to be done. We ask God first to bless our feeble efforts, instead of absolutely refusing to go unless God go before us.
Being filled with the Spirit is simply this – having my whole nature yielded to His power. When the whole soul is yielded to the Holy Spirit, God Himself will fill it.
Andrew Murray was a true servant of Christ with a heart for the lost. I am thankful for these words that he has left. We can learn much from his example and his teachings. Do you have a favorite Andrew Murray quote? Feel free to leave it in the comments below.
Have you visited our collection of quotes?  Take a look: