Here in the United States of America it takes an act of Congress to keep the motto that has been on US coins since the Civil War. That motto is "In God we trust".[1] And unlike some other countries, it is good to know that we are still free to speak about God and worship Him here. So let's look at some quotes and sayings about God.
Featured Christian Quote About God: "Without doubt the mightiest thought the mind can entertain is the thought of God." ~A.W. Tozer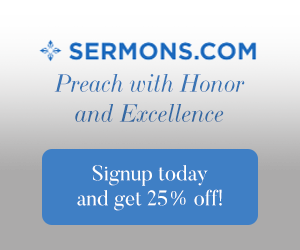 God's Existence
"We may ignore, but we can nowhere evade, the presence of God." ~ C.S.Lewis

"Flowers may beckon towards us, but they speak toward heaven and God." ~Henry Ward Beecher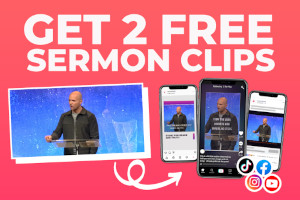 "Immanuel, God with us in our nature, in our sorrow, in our lifework, in our punishment, in our grave, and now with us, or rather we with Him, in resurrection, ascension, triumph, and Second Advent splendor." ~Charles Spurgeon

"It is incomprehensible that God should exist, and it is incomprehensible that he should not exist." ~Blaise Pascal

"He shows much more of Himself to some people than to others-not because He has favourites, but because it is impossible for Him to show Himself to a man whose whole mind and character are in the wrong condition." ~ C.S.Lewis

God's Character
"The permanence of God's character guarantees the fulfillment of his promises." ~A.W. Pink

"Our God is not an impotent God with one arm; but as he is slow to anger, so is he great in power." ~Abraham Wright

"God never made a promise that was too good to be true." ~ D.L. Moody

"God is not proud. He will have us even though we have shown that we prefer everything else to Him." ~ C.S. Lewis

"Though our feelings come and go, God's love for us does not." ~ C.S. Lewis

"God didn't make a mistake when He made you. You need to see yourself as God sees you." ~Joel Osteen

Relying on God
"Providence has at all times been my only dependence, for all other resources seemed to have failed us." ~ George Washington

"Not only then has each man his individual relation to God, but each man has his peculiar relation to God." ~George Macdonald

"God does not so much want us to do things as to let people see what He can do." ~A.B. Simpson

"I love to think of nature as an unlimited broadcasting station, through which God speaks to us every hour, if we will only tune in." ~ George Washington Carver

God's Promises
His Grace is Sufficient
"But he said to me, 'My grace is sufficient for you, for my power is made perfect in weakness.' Therefore I will boast all the more gladly of my weaknesses, so that the power of Christ may rest upon me." (2 Corinthians 12:9, The Holy Bible)
He Will Work Things for Good
"And we know that for those who love God all things work together for good, for those who are called according to his purpose. " (Romans 8:28, The Holy Bible)
He Will Supply All Needs
"And my God will supply every need of yours according to his riches in glory in Christ Jesus." (Philippians 4:19, The Holy Bible)
He Will Deliver Us When We Need Deliverance
"No temptation has overtaken you that is not common to man. God is faithful, and he will not let you be tempted beyond your ability, but with the temptation he will also provide the way of escape, that you may be able to endure it." (1 Corinthians 10:13, The Holy Bible)
He Raised Jesus from the Dead
"This Jesus God raised up, and of that we all are witnesses." (Acts 2:32, The Holy Bible)
We too Can Have Victory
"For everyone who has been born of God overcomes the world. And this is the victory that has overcome the world— our faith." (1 John 5:4, The Holy Bible)
God is Good All The Time

No matter what anyone says about God we can count on the fact that God is good all the time! Be sure to view the video in the upper right of this page.  Sing along with the Gaither Vocal Band.
Sources:
[1] washingtonpost.com
The Holy Bible, English Standard Version
"Scripture quotations are from The Holy Bible, English Standard Version® (ESV®), copyright © 2001 by Crossway, a publishing ministry of Good News Publishers. Used by permission. All rights reserved."
YouTube "God is Good All the Time" by the Gaither Vocal Band