I have been a follower of Jesus for as long as I can remember.  One of my earliest memories in life was asking my mother how I could go to heaven (at age 5) like my other brothers and sister.  I have always had a Bible available to me and my parents made sure I went to church each Sunday.  Looking back, these things are truly a blessing to me.  I didn't always appreciate these blessings and at times I think I would forget or not truly behold the fact that the Bible is the Word of God.  Isn't that amazing that the God of all creation has given us His word that we can look at and turn to every day?  It humbles me to think on that.  When you read through the verses below, remember that all of Scripture is God's own words to you and me.  They give us strength and power to go through whatever set of circumstances come our way.
Hebrews 12:1-2 Therefore, since we are surrounded by so great a cloud of witnesses, let us also lay aside every weight, and sin which clings so closely, and let us run with endurance the race that is set before us, looking to Jesus, the founder and perfecter of our faith, who for the joy that was set before him endured the cross, despising the shame, and is seated at the right hand of the throne of God.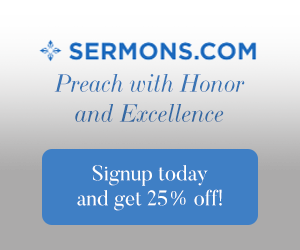 Empowering Verses From the Old Testament Prophets
It is so encouraging and empowering to read the Old Testament Prophets.  Their words are not outdated but still ring true and give us a glimpse of the character of God.
Joshua 1:9 Have I not commanded you? Be strong and courageous. Do not be frightened, and do not be dismayed, for the LORD your God is with you wherever you go."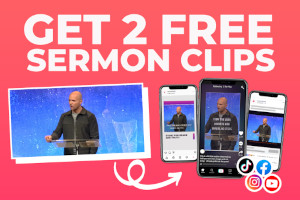 Isaiah 40:31  But they who wait for the LORD shall renew their strength; they shall mount up with wings like eagles; they shall run and not be weary; they shall walk and not faint.
Jeremiah 9:23-24 Thus says the LORD: "Let not the wise man boast in his wisdom, let not the mighty man boast in his might, let not the rich man boast in his riches, but let him who boasts boast in this, that he understands and knows me, that I am the LORD who practices steadfast love, justice, and righteousness in the earth. For in these things I delight, declares the LORD."
Jeremiah 26:14 But as for me, behold, I am in your hands. Do with me as seems good and right to you.
Jeremiah 29:11-14 For I know the plans I have for you, declares the LORD, plans for welfare and not for evil, to give you a future and a hope. Then you will call upon me and come and pray to me, and I will hear you. You will seek me and find me, when you seek me with all your heart.  I will be found by you, declares the LORD, and I will restore your fortunes and gather you from all the nations and all the places where I have driven you, declares the LORD, and I will bring you back to the place from which I sent you into exile.
Micah 6:8  He has told you, O man, what is good; and what does the LORD require of you but to do justice, and to love kindness, and to walk humbly with your God?
Empowering Words From The Psalms
Clearly I could have used only the Psalms for this whole article but I choose just a few verses from the Psalmists.
Psalms 37:4-5  Delight yourself in the LORD, and he will give you the desires of your heart. Commit your way to the LORD; trust in him, and he will act.
Psalms 37:23-24 The steps of a man are established by the LORD, when he delights in his way; though he fall, he shall not be cast headlong, for the LORD upholds his hand.
Psalms 62:5-8  For God alone, O my soul, wait in silence, for my hope is from him. He only is my rock and my salvation, my fortress; I shall not be shaken. On God rests my salvation and my glory; my mighty rock, my refuge is God. Trust in him at all times, O people; pour out your heart before him; God is a refuge for us. Selah
Psalms 66:19-20 But truly God has listened; he has attended to the voice of my prayer. Blessed be God, because he has not rejected my prayer or removed his steadfast love from me!
Empowering Words From The Apostle Paul
Ephesians 4:32 Be kind to one another, tenderhearted, forgiving one another, as God in Christ forgave you.
1 Corinthians 9:25-27 Every athlete exercises self-control in all things. They do it to receive a perishable wreath, but we an imperishable. So I do not run aimlessly; I do not box as one beating the air. But I discipline my body and keep it under control, lest after preaching to others I myself should be disqualified.
Philippians 4:6-7 do not be anxious about anything, but in everything by prayer and supplication with thanksgiving let your requests be made known to God.  And the peace of God, which surpasses all understanding, will guard your hearts and your minds in Christ Jesus.
Philippians 4:13 I can do all things through him who strengthens me.
1 Timothy 4:12 Let no one despise you for your youth, but set the believers an example in speech, in conduct, in love, in faith, in purity.
Empowering and Encouraging Words From Scripture
Deuteronomy 31:6 Be strong and courageous. Do not fear or be in dread of them, for it is the LORD your God who goes with you. He will not leave you or forsake you."
1 Samuel 12:24 Only fear the LORD and serve him faithfully with all your heart. For consider what great things he has done for you.
John 3:16 For God so loved the world, that he gave his only Son, that whoever believes in him should not perish but have eternal life.
Hebrews 13:5 Keep your life free from love of money, and be content with what you have, for he has said, "I will never leave you nor forsake you.
1 Peter 5:6-9 Humble yourselves, therefore, under the mighty hand of God so that at the proper time he may exalt you, casting all your anxieties on him, because he cares for you. Be sober-minded; be watchful. Your adversary the devil prowls around like a roaring lion, seeking someone to devour. Resist him, firm in your faith, knowing that the same kinds of suffering are being experienced by your brotherhood throughout the world.
May the Lord minister to you through His written word.  May you fall in love with the Bible and treasure it and seek to live for Him all the days of your life.  Maybe you came to this article looking for something to pick you up.  That is the great thing about God's word.  Some think it a book of rules and do's and don'ts.  It is far from that.  The Bible is a love letter written to us from God in which He says, I love you…I will never give up on you…I will never forget you…I care so much about you.  Embrace His love today and begin a new or renewed life of living for Him.
Take a look at these other articles that include encouraging words:
Resources:
The Holy Bible, English Standard Version
"Scripture quotations are from The Holy Bible, English Standard Version® (ESV®), copyright © 2001 by Crossway, a publishing ministry of Good News Publishers. Used by permission. All rights reserved."
YouTube video "The Power of Your Love"  Maranatha Records