There isn't a better way to end your day then with prayer and time in the Word.  The Bible is the reassuring Word of God that will never come back void.  The Bible has the power to speak the same verse to you in multiple ways.  God always meets you where you are and walks with you from there.
Here are 20 great verses from the Bible to contemplate before you fall asleep.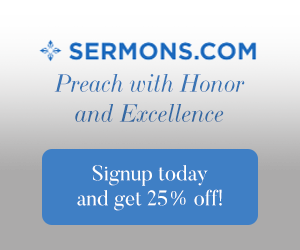 20. "The fear of the Lord is the beginning of knowledge." (Proverbs 1:7a)
A healthy fear of the Lord is a wonderful thing!  When you come into the presence of the Almighty with a reverent fear, He will bestow knowledge on you as you seek His will through the reading of the Word.
19. "My shield is with God, who saves the upright in heart." (Psalm 7:10)
Isn't it awesome to be a child of God!  He is always with us, even if we don't feel His presence.  He saves us from death through faith in Jesus!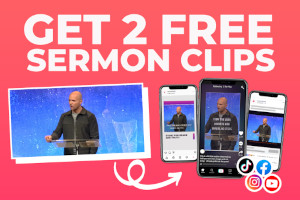 18. "The Lord your God is in your midst, a mighty One who will save; He will rejoice over you with gladness; He will quiet you by His love; He will exult over you with loud singing." (Zephaniah 3:17)
If this verse doesn't bring you pure joy and peace, then it's time for serious reflection on where you are at with God.  He sings over us!  He is mighty!  He saves us!  He rejoices over us!  Praise His Name!
17. "To Him all the prophets bear witness that everyone who believes in Him receives forgiveness of sins through His Name." (Acts 10:43)
You can be assured that Heaven awaits you if you believe in Jesus!  His blood covers all of your sin!
16. "And we know that for those who love God all things work together for good, for those who are called according to His purpose." (Romans 8:28)
Even the bad things that happen to you can be used by God to make good things happen.  The darkest storms of your life will lead to rainbows at the end.
15. "In Him you also, when you heard the word of truth, the gospel of your salvation, and believed in Him, were sealed with the promised Holy Spirit, who is the guarantee of our inheritance until we acquire possession of it, to the praise of His glory!" (Ephesians 1:13-14)
The very second you believed in Christ, you were guaranteed your place in Heaven and were sealed with the Holy Spirit!
14. "Before I formed you in the womb I knew you." (Jeremiah 1:5a)
This verse always makes me wonder in amazement that God would even allow me to be born with all of the sins that I have done and will do.  He loves us all enough to let us sin against Him and allow His Son's shed blood to cleanse us!  I love You, Father!  Thank You for loving me more than I can possibly comprehend!
13. "Who is like You, O Lord, among the gods?  Who is like You, majestic in holiness, awesome in glorious deeds, doing wonders?" (Exodus 15:11)
There is no one like our God!  He is everything good, pure and holy!
12. "Commit your way to the Lord; trust in Him, and he will act." (Psalm 37:5)
What an awesome promise!  God is on the side of those who trust in Him!
11. "And it shall come to pass that everyone who calls on the Name of the Lord shall be saved." (Joel 2:32)
Amen, amen and AMEN!!!
10. "He will wipe away every tear from their eyes, and death shall be no more, neither shall there be mourning, nor crying, nor pain anymore, for the former things have passed away." (Revelation 21:4)
This verse gets me so excited for Heaven!
9. "The Lord is good, a stronghold in the day of trouble." (Nahum 1:7a)
You can be assured that your trust in the Lord is seen by our great King!  He is our stronghold when the waves of destruction come at us.
8. "Let my beloved come to his garden, and eat its choicest fruits." (Song Of Solomon 4:16c)
Intimacy with your spouse before falling asleep next to each other is a wonderful time to connect sexually, emotionally, physically and spiritually with one another.
7. "Now there are also many things that Jesus did.  Were every one of them to be written, I suppose that the world itself could not contain the books that would be written." (John 21:25)
Have you ever sat and thought about other miracles that Jesus might have done while He was here on earth?  Try it before bed sometime and spend time thanking Jesus for the things that you do know that He did in the Bible and for the things He has done in your own life.
6. "For great is Your steadfast love toward me; You have delivered my soul from the depths of Sheol." (Psalm 86:13)
Praise His Name!
5. "The Spirit Himself bears witness with our spirit that we are children of God." (Romans 8:16)
This is another reason to be at peace.  The Holy Spirit inside of us is our witness that we are indeed children of God!
4. "I can do all things through Him who strengthens me." (Philippians 4:13)
You can be assured that you can go through any experience with God at your side, and when you can walk no further, God will carry you the rest of the way.
3. "Give thanks in all circumstances; for this is the will of God in Christ Jesus for you." (1 Thessalonians 5:18)
Your life circumstances are occurring because God has allowed them to happen.  So, in the trials thank God for what you are learning.  In the times of joy and peace, thank God for what you have been blessed with.
2. "I have fought the good fight, I have finished the race, I have kept the faith.  Henceforth there is laid up for me the crown of righteousness, which the Lord, the righteous judge, will award to me on that Day, and not only to me but also to all who have loved His appearing." (2 Timothy 4:7-8)
Be encouraged!  Stay the course!  You will enjoy life everlasting with Jesus Christ, our Lord and Savior!
1. "For while we were still weak, at the right time Christ died for the ungodly.  For one will scarcely die for a righteous person, though perhaps for a good person one would dare even to die, but God shows His love for us in that while we were still sinners, Christ died for us." (Romans 5:6-8)
Have you ever thought about this?  When we deserved death and hell, Jesus loved us enough to die for us to take our sin upon Himself!  How amazing is His love for us!  Praise His Name!
Conclusion
These are merely 20 of the hundreds and hundreds of verses that are great for reading and thinking about before you go to sleep.  As you head to bed tonight, pick one or two and think about them.  Dwell on the Word of the Lord.  God bless you as you live a life worthy of the calling!
Resource – "Scripture quotations are from The Holy Bible, English Standard Version® (ESV®), copyright © 2001 by Crossway, a publishing ministry of Good News Publishers. Used by permission. All rights reserved."