Back in 1955 Francis and his wife Edith founded a fellowship that taught the importance of living out our Christianity in everyday life. Though originally started in Switzerland, the "L'Abri Fellowship" continues today in several areas around the world. "L'Abri" is the French word for "shelter" and this word was adopted because the Schaeffer's essentially opened their home as a shelter to Christians (students) from the concerns and interruptions of the secular world. [1]
Francis went on to be with Lord in 1984, but wrote more than twenty books that are considered great resources for Christian living and discipleship today.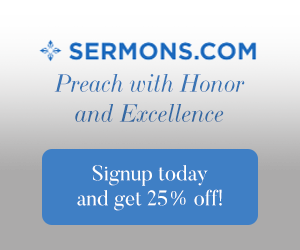 Take a look at these 18 powerful quotes by Francis Schaeffer.
Featured Francis Schaeffer Quote: "If there is no absolute moral standard, then one cannot say in a final sense that anything is right or wrong. By absolute we mean that which always applies, that which provides a final or ultimate standard. There must be an absolute if there are to be morals, and there must be an absolute if there are to be real values. If there is no absolute beyond man's ideas, then there is no final appeal to judge between individuals and groups whose moral judgments conflict. We are merely left with conflicting opinions."
Christianity, the Church and Responsibility
Christianity is the greatest intellectual system the mind of man has ever touched.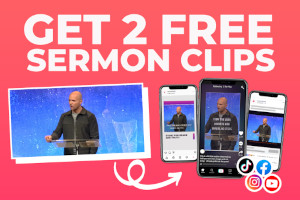 Tell me what the world is saying today, and I'll tell you what the church will be saying in seven years.
Christianity provides a unified answer for the whole of life.
Each generation of the church in each setting has the responsibility of communicating the gospel in understandable terms, considering the language and thought-forms of that setting.
Culture & History
When all is done, when all the alternatives have been explored, 'not many men are in the room' – that is although world views have many variations, there are not many basic world-views or basic presuppositions.
Art is a reflection of God's creativity, an evidence that we are made in the image of God.
Rome did not fall because of external forces such as the invasion by the barbarians. Rome had no sufficient inward base, the barbarians only completed the breakdown – and Rome gradually became a ruin.
There is a flow to history and culture. This flow is rooted and has its wellspring in the thoughts of people … The results of their thought world flow through their fingers of from their tongues into the external world.
Life and Abortion
Certainly every Christian ought to be praying and working to nullify the abominable abortion law. But as we work and pray, we should have in mind not only this important issue as though it stood alone. Rather, we should be struggling and praying that this whole other total entity "(this godless) worldview" can be rolled back with all its results across all of life.
Christianity provides a unified answer for the whole of life.
But the dignity of human life is unbreakably linked to the existence of the personal-infinite God. It is because there is a personal-infinite God who has made men and women in His own image that they have a unique dignity of life as human beings. Human life then is filled with dignity, and the state and humanistically oriented law have no right and no authority to take human life arbitrarily in the way it is being taken.
State officials must know that we are serious about stopping abortion, which is a matter of clear principle concerning the babies themselves and concerning a high view of human life.
Truth and Sin
The beginning of men's rebellion against God was, and is, the lack of a thankful heart.
I have come to the conclusion that none of us in our generation feels as guilty about sin as we should or as our forefathers did.
In passing, we should note this curious mark of our own age: the only absolute allowed is the absolute insistence that there is no absolute.
The inward area is the first place of loss of true Christian life, of true spirituality, and the outward sinful act is the result.
Truth always carries with it confrontation. Truth demands confrontation; loving confrontation nevertheless. If our reflex action is always accommodation regardless of the centrality of the truth involved, there is something wrong.
Final Thoughts
Some called and still call the Schaeffer style of living a "commune". I challenge this thinking and ask Christians to consider how Jesus lived during His earthly ministry. He had a group of just 12 men whom He trained and taught how to have an abundant life. He shared parables and real-life circumstances with real moral lessons. He told His dearest friends (with whom He spent most of His time) that if they continued in His word that they were His disciples indeed (John 8:31). Francis Schaeffer taught Christians how to live as Christians. He helped them to have a Biblical world view in a world that regularly ignores what the Bible teaches. Oh! That more of us would give our lives to train others in the Christian way. We are blessed when we walk with God, I like how the Psalmist said it:
Blessed is the man that walketh not in the counsel of the ungodly,
nor standeth in the way of sinners,
nor sitteth in the seat of the scornful.
But his delight is in the law of the LORD;
and in his law doth he meditate day and night.
And he shall be like a tree planted by the rivers of water,
that bringeth forth his fruit in his season;
his leaf also shall not wither;
and whatsoever he doeth shall prosper.
The ungodly are not so:
but are like the chaff which the wind driveth away.
Therefore the ungodly shall not stand in the judgment,
nor sinners in the congregation of the righteous.
For the LORD knoweth the way of the righteous:
but the way of the ungodly shall perish. (Psalm 1:1-6)
Related Post:  22 Awesome C.S. Lewis Quotes
Resources – [1] L'Abri Fellowship International. The Holy Bible, King James Version