Here are 10 Bible verses that I hope can motivate you and encourage you during the new year.
Romans 8:38-39 "For I am sure that neither death nor life, nor angels nor rulers, nor things present nor things to come, nor powers, nor height nor depth, nor anything else in all creation, will be able to separate us from the love of God in Christ Jesus our Lord."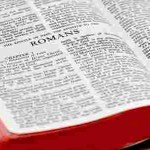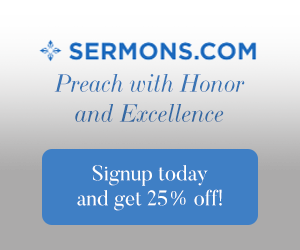 These verses remind me of God's sovereignty. He's got it all under control, even when it doesn't look like it. He knows what around the blind corner of time because He's already been there and back. Nothing that happens this year or any year can ever separate you from God and His love for you. What a promise!
Second Corinthians 4:16-18 "So we do not lose heart. Though our outer man is wasting away, our inner self is being renewed day by day. For this light momentary affliction is preparing for us an eternal weight of glory beyond all comparison, as we look not to the things that are seen but to the things that are unseen. For the things that are seen are transient, but the things that are unseen are eternal."
Time marches on, so they say, but after a while, it feels like I'm the one being marched on. Time catches up to us all, but today cannot be compared to what's ahead for us. Whatever you're going through might seem like it's taking forever, but someday, in the eternal Kingdom, it'll seem like a puff of smoke that quickly vanishes, especially when placed against timeless eternity.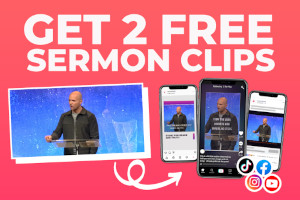 Second Chronicles 16:9 "For the eyes of the Lord run to and fro throughout the whole earth, to give strong support to those whose heart is blameless toward him. You have done foolishly in this, for from now on you will have wars."
This verse is wonderful. It shows God is looking for servants to be used by Him and He's scanning the whole earth. Will He find "those whose heart is blameless?" Of those He finds, He promises "to give strong support." Isn't that encouraging?
Hebrews 13:5c-6 "I will never leave you nor forsake you. So we can confidently say, 'The Lord is my helper; I will not fear; what can man do to me?'"
We can have our friends, family, co-workers and even employers forsake us, but God's promise is that He will never leave us and never forsake us like others do. Whoever else has failed you, God never will. That's His precious promise.
Philippians 4:13 "I can do all things through him who strengthens me."
This verse is not a blank check that we can do anything we want, but we can do all things through Him or through Jesus. Jesus didn't call the disciples for what they could do for Him; He called them for what He could do through them. Without Him we can do nothing (John 15:5), and nothing is not a little "something."
Jeremiah 29:11 "For I know the plans I have for you, declares the Lord, plans for welfare [literally "peace"] and not for evil, to give you a future and a hope."
Although this was written to a nation (Judah) that was headed for captivity, Jeremiah wanted them to have a hope for a future. God was not finished with them. If they repented and believed God, He would give them a future and a hope. That promise remains for those in-grafted into the natural tree (Gal 3:29); if we are in Christ, we are also headed for a future and hope that's beyond descriptions (Rom 8:18).
Romans 8:28 "And we know that for those who love God all things work together for good, for those who are called according to his purpose."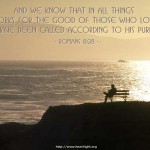 For those whom God loves, and He loves all who love the Son, whatever happens will work out for their very best. My problem is I try to interfere with what God's doing. I must remember that it will all work together for His purpose, not mine. He has better purposes than I do.
Psalm 23:8 "Surely goodness and mercy shall follow me all the days of my life, and I shall dwell in the house of the Lord forever."
We had a stray cat once that took forever to approach. We could only feed him at first, but now, he knows that it's safe, and "Oscar's" even shown affection toward us. He knows that when we come out (with food and affection), goodness and mercy are to follow. It's his safe place in a hostile (to male cats) world. He dwells in peace with us as those who trust in Christ shall dwell in peace with the Lord forever.
John 10:28-29 "I give them eternal life, and they will never perish, and no one will snatch them out of my hand. My Father, who has given them to me, is greater than all, and no one is able to snatch them out of the Father's hand."
If someone shares the gospel that we can believe and receive eternal life by trusting in Christ, how can they think it might be lost? If it is eternal life, it's eternal, right? Otherwise, it's not eternal life they received but a false assurance. Many believe but live in fear of losing their salvation and they even teach others the same thing. Now, if I did earn it, I know I could lose it, but I didn't. Jesus did; paid in full (John 3:16, 35-36). Whomever God gives to the Son remains an eternal possession of the Son (John 6:44). How comforting is that!?
John 6:37 "All that the Father gives me will come to me, and whoever comes to me I will never cast out."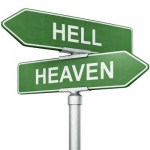 I've been fired before. It doesn't feel fun, but it was best for me in the long run. I didn't feel it was best at the time, but over time, I saw God's providential hand was moving in my life. Did you realize that for those who trust in Christ, the Father presents you to Christ and whoever God the Father saves and presents to Christ will never, ever…no, not ever be cast out of His presence. You are His trophies of grace! You must believe that. I do, for He said it.
Conclusion
If you have not already done so, why not repent of your sins, confess them to God right here and now and put your trust in Christ to save you. Romans 8:1 could be another inspirational verse because it has a very powerful promise that "There is therefore no more condemnation for those who are in Christ Jesus." If you are not in Christ, you stand condemned at the moment (John 3:18, 36) since there is no other way to heaven except by Jesus' redemptive work on the cross; it is only by the shed blood of the Lamb of God that you and I are made spotless (Acts 4:12, 16:30-31). Praise the Lord for His everlasting, tender mercies toward former vessels of wrath fit for destruction (Rom 9:22) and children of the Devil (John 8:37-37; 1 John 3:10; Eph 2:2-3).
Here is some related reading for you: 4 Ways to Have a Happier New Year
Resource – Scripture quotations are from The Holy Bible, English Standard Version® (ESV®), Crossway Bibles. (2007). ESV: Study Bible: English standard version. Wheaton, Ill: Crossway Bibles. Used by permission. All rights reserved.