Ok, pull out your "Great Hymns of Faith" and your CD/DVDs of the new songs too. I am looking for some songs about Heaven. Good thing we have some great songs out there that sing about the future home of the believing saints. Here are just 10 awesome songs about Heaven; I hope you enjoy them.
Featured Song about Heaven: When We All Get to Heaven This is the number one song on the playlist at my funeral – really! I want y'all to sing it out loud and with happiness because the whole premise of the song is to be imagining what a day of rejoicing it will be when we all get to Heaven. I understand we are all human and we will miss our loved ones when they go home to be with the Father, however when we are saved by grace through faith we ought to be looking forward instead of back. Looking forward to Heaven is something that only believers can do. When we sing sad songs and continually grieve for the loss when our brothers and sisters have gone on before us we are focusing on this temporary life that we have here on Earth. So take a listen to this great song of faith in the upper right of the page and think about your loved ones who are in Heaven and dream about the time when you will be reunited with them. Imagine how wonderful it will be to meet our brother Jesus and our Father God.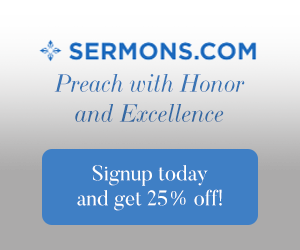 Heaven Came Down (John W. Peterson)
This song speaks of the hope that endures and the future in Heaven for sure because "Heaven" came down when at the cross the Savior, Jesus finished His work. I think you might enjoy this audio only (video) rendition by the Eastman Trio gospel group.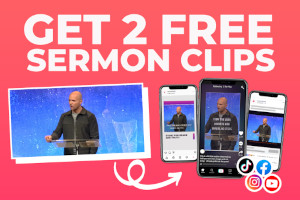 I Can Only Imagine (Bart Millard)
This is a popular song sung my MercyMe and written by their front man Bart Millard. It has a very personal message from Bart's heart. I found this video on YouTube and just love the testimony that Wynonna gives before she puts her heart in soul into it at one of her concerts. Enjoy it below:
I'm A Child of the King (Harriett E. Buell & John B. Sumner)
Written in the 1800's and most likely sung with no instrumentation, this hymn has never lost its meaning. It speaks of the Christian's relationship to the Heavenly King. My favorite verse has these lyrics:
My Father's own Son,
The Savior of men,
Once wandered o'er earth
As the poorest of them;
But now He is reigning forever on high,
And will give me a home in heav'n by and by
Chorus:
I'm a child of the King
A child of the King!
With Jesus, my Savior,
I'm a child of the King!
Mansion on a Hilltop (Ira Stanphill)
This was a favorite song sung on Sunday nights at our church in Minnesota. I love the lyrics to it as it reflects on the eternal home we have in Heaven with no permanent dwelling here on Earth. I found a story behind this song at absolutelygospel.  com and you can read about it here: Mansion Here is my favorite lyric to this song:
Favorite lyric:

Don't think me poor or deserted or lonely
I'm not discouraged I'm heaven bound
I'm just a pilgrim in search of the city
I want a mansion, a harp and a crown
Revelation Song (Kari Jobe)
This song, made popular by Philips, Craig and Dean was actually written by Jenny Riddle but sant by Kari Jobe and it is based upon the vision given to the Apostle John in the Book of Revelation. It is the song that we will be singing to our Lamb of God when we worship Him on His throne in our new Heavenly home.
7 And the first beast was like a lion, and the second beast like a calf, and the third beast had a face as a man, and the fourth beast was like a flying eagle.

8 And the four beasts had each of them six wings about him; and they were full of eyes within: and they rest not day and night, saying, Holy, holy, holy, Lord God Almighty, which was, and is, and is to come.

9 And when those beasts give glory and honour and thanks to him that sat on the throne, who liveth for ever and ever,

10 The four and twenty elders fall down before him that sat on the throne, and worship him that liveth for ever and ever, and cast their crowns before the throne, saying,

11 Thou art worthy, O Lord, to receive glory and honour and power: for thou hast created all things, and for thy pleasure they are and were created. ~ Revelation 4:7-11
Here is this beautiful song sung by the author, Kari Jobe
Surely Goodness and Mercy (John W. Peterson & Alfred B. Smith)
The absolute best part of this song is the chorus that can be sung after every verse or saved until the very end of the song. It is like singing a brand new song as it focuses on the eternal destiny of the believer. Take a look at the lyrics:
Chorus:
And I shall dwell in the house of the Lord forever,
And I shall feast at the table spread for me;
Surely goodness and mercy shall follow me
All the days, all the days of my life,
All the days, all the days of my life.
There Will be a Day (Jeremy Camp)
I cannot write enough to convince you that this is one of the best songs out right now about Heaven. The home we long for and the brother we can't wait to meet – one day we will see Jesus face to face. Enjoy the video below, sung by the writer:
You Hold Me Now (Hillsong)
This is a lovely more contemporary song that speaks of holding on until that day "Knowing there's a greater day there's a hope that never fails". You can view a video and listen to the song here You Hold Me and take a look at the full lyrics below.
Lyrics:
On that day when I see
All that You have for me
When I see You face to face
There surrounded by Your grace
All my fears swept away
In the light of Your embrace
Where Your love is all I need
And forever I am free
Where the streets are made of gold
In Your presence healed and whole
Let the songs of heaven
Rise to You alone
CHORUS:
No weeping no hurt or pain
No suffering You hold me now
You hold me now
No darkness no sick or lame
No hiding You hold me now
You hold me now
In this life I will stand
Through my joy and my pain
Knowing theres a greater day
Theres a hope that never fails
Where Your Name is lifted high
And forever praises rise
For the glory of Your Name
Im believing for the day
Where the wars and violence cease
All creation lives in peace
Let the songs of heaven
Rise to You alone
BRIDGE:
For eternity
All my heart will give
All the glory to Your Name
When the Roll is Called up Yonder (James M. Black)
And I saw the dead, small and great, stand before God; and the books were opened: and another book was opened, which is the book of life: and the dead were judged out of those things which were written in the books, according to their works. ~ Revelation 20:12
Lyrics:

When the trumpet of the Lord shall sound, and time shall be no more,
And the morning breaks, eternal, bright and fair;
When the saved of earth shall gather over on the other shore,
And the roll is called up yonder, I'll be there.
Refrain
When the roll, is called up yon-der,
When the roll, is called up yon-der,
When the roll, is called up yon-der,
When the roll is called up yonder I'll be there.
On that bright and cloudless morning when the dead in Christ shall rise,
And the glory of His resurrection share;
When His chosen ones shall gather to their home beyond the skies,
And the roll is called up yonder, I'll be there.
Refrain
Let us labor for the Master from the dawn till setting sun,
Let us talk of all His wondrous love and care;
Then when all of life is over, and our work on earth is done,
And the roll is called up yonder, I'll be there.
Refrain
Let's grow the list
Do you have a favorite song about Heaven that you would like to add? Please share it I the comments below.
Sources:
The Holy Bible, King James Version
YouTube, various videos