By Nichole Nordeman
David asks in Psalm 139 "Where can I go from your Spirit? Where can I flee from your presence?"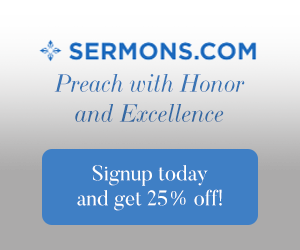 David goes on to list the places he's tried and failed to distance himself from God (the wings of the morning, the farthest limits of the sea) and yet cannot escape or outrun the love of his Creator.
And David knew a thing or two about running.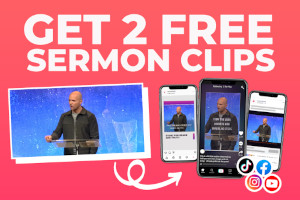 Why do we imagine we are any different?
I grew up in the church. I met God for the first time under its protective covering. I met God at the altar, in baptism, in the hymnal, in the casseroles at the potluck in the Fellowship Hall. I found Him in children's choir, in youth group, on mission trips, and I always, always, always found Him behind a piano.
But then there were the years I didn't find Him there…because I couldn't find me there. The years I felt angry and restless and deeply skeptical. The years I had questions that couldn't be easily answered in the safety and structure of church or in scripture and the years I found friendship with people who would likely be unwelcome. There were huge parts of me and the world I lived in that didn't fit in church, for a long time.
It's funny the things God uses to tether us to Himself, even if by the thinnest thread.
In my early 20's, in a studio apartment, I didn't own a piano or a keyboard, so when I was trying to find God again, I could only barely locate fragments of faith when I poured out my own Psalms of confession and confusion into songwriting. God knew music was the way we would have to find each other again. My mom must have known too, because I had a standing invitation to use her piano any time.
Unfortunately for her, this was usually at about 2 AM when I would try to quietly turn the key in her door, reeking of cigarettes and martinis from my shift tending bar (and my own post shift enjoyment), I would pull these little wadded up cocktail napkins out of my pockets that I had scribbled on, at work. Just a line or two of a lyric that I would quietly try to explore on my mom's piano, in the middle of the night. These songs of longing and lament were barely recognizable fragments of my faith that looked very different from the church girl of my youth.
But I knew without hesitation that the same Jesus who I'd found on the pages of a church hymnal, was sitting next to me in the dark, on that piano bench, as He had sat on that bar stool whispering lines of songs and love to me all night.
Stop Running – Just Breathe
I will always point people to the church. I believe deeply in beautiful, messy, flawed and faithful community. I believe deeply in the bread we break and the cup we pass, and the prayers and creeds we proclaim, rooted in history and truth. I believe in the safety and support we offer one another, there. But I will also always point people to Jesus, who can often be found, outside the city gates, as He has always been found. Sitting and walking and eating and listening to people who do not feel they belong in those pews, and maybe who have been told as much.
Click the Play below button to listen to this great new song by Nichole
The invitation to be loved by God is often times just saying an exasperated yes to Him. Because you're tired of trying to outrun Him. Because you're exhausted by your own empty handed search. Because you're at the end of yourself and your options and frankly, He seems unavoidable. (Love can be annoying, like that). It is saying yes on any path away from something or toward another. It is saying yes in a prayer, in a song, in a whisper on a bar stool. Yes in a hotel room or on a park bench or in a Bible study or in rehab. Yes from the corner office. Yes from the gutter.
David was right, and David should know. "Even the darkness will not be dark to you" (Ps 139:12). The only invitation God needs, is the very air you breathe.
Thank you to my friends at What Christians Want To Know for the opportunity to write as a guest this week.
Guest Post by Nichole Nordeman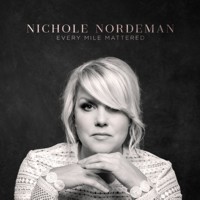 Nichole Nordeman is a recording artist and songwriter for Sparrow/EMI CMG, with numerous number-one and top ten singles to her credit and cumulative CD sales of over one million. A two-time Gospel Music Association winner for Female Vocalist of the Year, she has won a total of nine Dove Awards, including one recently as the lyricist on the best-selling album, Music Inspired by The Story. She lives with her family in Tulsa, OK. Connect with her at www.nicholenordeman.com and @nicholenordeman on Twitter. You can preorder her new album "Every Mile Mattered" which includes the single "You're Here" on iTunes here: Every Mile Mattered
Resource: Scripture quotations are from the New International Version Bible, The Holy Bible, New International Version®, NIV® Copyright© 1973, 1978, 1984, 2011 by Biblca, Inc.™ Used by permission. All rights reserved worldwide. Biography information borrowed from Nichole's Facebook page https://www.facebook.com/nicholenordeman/. Photos, video and other links courtesy of Capitol CMG Label Group.