W e tend to treat people differently because of the way they look, but what if Jesus looked like anyone else and walked into your church? Would Jesus feel welcome?
Is Jesus Welcome?
We tend to treat people differently because of the way they look, but what if Jesus looked like anyone else and walked into your church? Would Jesus feel welcome? Consider the fact that what you do for others is like doing it unto Christ Himself, Who said, "For I was hungry and you gave me food, I was thirsty and you gave me drink, I was a stranger and you welcomed me, I was naked and you clothed me, I was sick and you visited me, I was in prison and you came to me" (Matt 25:35-36). Whatever we do for the Body of Christ and even for strangers, it is doing it unto Jesus Christ. That's the way our Lord sees it (Matt 25:40). Conversely, to do nothing, ever, for our Lord, is a serious sign of unbelief and coming judgment (Matt 25:41-46). Nothing is lost when we serve or help others. In fact, Jesus says, "whoever gives one of these little ones even a cup of cold water because he is a disciple, truly, I say to you, he will by no means lose his reward" (Matt 10:42). What kind of reward could a believer receive for giving someone a cup of cold water? I'm not sure, but by no means will they "lose [their] reward," whatever it is. If you treat others with love and service, then Jesus would certainly be welcome around you!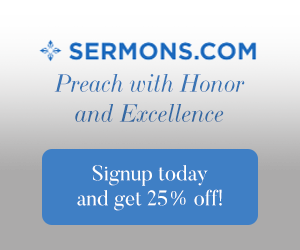 Judging by Appearances
Imagine a church is trying to hire a new pastor and in comes this man. He's a bit aged and perhaps has vision problems. He's got several scars too from some old wounds. The rumors are that in just about every town he's been in, they had a riots break out and he's been in jail several times. He's constantly in trouble with the authorities and the local religious groups, so would you like to hire this man? Most churches would say, "No!" but they'd miss out on the greatest preacher (next to Jesus) in the New Testament and that's the Apostle Paul. We can't judge a book by a cover any more than we can judge a person by what they look like, how they dress, or how they talk. God can use a donkey to speak through if necessary (Num 22), so we must not judge by appearances because we can be wrong. And frequently, the first impression, although it may be a lasting one, is not the right one.
Strangers and Angels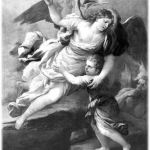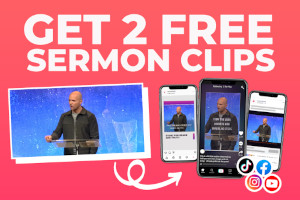 We are commanded to be hospitable to one another and even to strangers and aliens (Lev 19:34), for we too were once aliens in this fallen world, called into a new and better Kingdom of which Jesus is King. One verse about angels sounds like a warning where God says "Do not neglect to show hospitality to strangers, for thereby some have entertained angels unawares" (Heb 13:2). Imagine treating someone shamefully and then finding out they're an angel. No, it's not likely, but it's possible we might offend some angel by the way we treat others. Could they be an angel, unaware? Who knows? We might have entertained, or perhaps made some angel angry in our lifetime. Why do I say that? The author of Hebrews says we could have entertained angels and not even known about it. The world "entertain" doesn't mean you put on a show for them, but you treat them with respect and politeness, as you should every person.
Aliens, Orphans & Widows
God is a strong defender of the orphans and widows, but not only for the Jews or only for the Old Testament time period. God does not change and so today, He is still "Father of the fatherless and protector of widows is God in his holy habitation" (Psalm 68:5). Many Scriptures about orphans and widows come with warnings, like "If you do mistreat them, and they cry out to me, I will surely hear their cry" (Ex 22:23), and as a result, God says, "my wrath will burn, and I will kill you with the sword, and your wives shall become widows and your children fatherless" (Ex 22:24). As in ancient times, God is still highly concerned with how we treat widows and orphans who often have no provider or little support. When someone takes advantage of them, God takes it personally.
Are You Welcome?
If you haven't trusted in the Son of God, you won't be welcomed into the Kingdom someday, but rather you will face the eternal judgment of God (Rev 20:12-25, 21:8). Please consider today putting your trust in the Savior (2 Cor 6:2). Don't let Jesus' final words be, "Depart from me, you cursed, into the eternal fire prepared for the devil and his angels" (Matt 25:41), "For I was hungry and you gave me no food, I was thirsty and you gave me no drink, I was a stranger and you did not welcome me, naked and you did not clothe me, sick and in prison and you did not visit me" (Matt 25:42-43). Here we see someone who only thought of themselves and not as servants of others and believer's in Christ, and in effect, doing things for Christ (Matt 25:40). There were so many opportunities that the lost would have missed in their lifetimes…missed chances to feed the poor, cloth the underprivileged, and visit those who are sick and in prison. But they were the center of their own universe. Jesus Christ was not enthroned in their hearts; they were.
Conclusion
The Bible tells us that "God is not unjust so as to overlook your work and the love that you have shown for his name in serving the saints, as you still do" (Heb 6:10), so "let us not grow weary of doing good, for in due season we will reap, if we do not give up" (Gal 6:9). You can turn an enemy into a friend by the love you show for them and by our love for one another, people can know who Jesus' disciples truly are (John 13:34-35). The greatest act of love we can ever show people is to warn them of the coming wrath of God. Tell them of Jesus that He is ready to save and that He is their one and only hope of eternal life (John 3:16-17; Acts 4:12).
Here is some related reading for you: How to Find a Bible-Believing Church
Resource – Scripture quotations are from The Holy Bible, English Standard Version® (ESV®), Crossway Bibles. (2007). ESV: Study Bible: English standard version. Wheaton, Ill: Crossway Bibles. Used by permission. All rights reserved.