Satan would love us to wait before we trust in Christ, but today is the only day of salvation because tomorrow may never come.
The Great Chicago Fire
Satan would love to have us wait before we trust in Christ, but the problem with that is, today is the only day of salvation. Tomorrow may never come for any of us. That's a lesson D. L. Moody learned the hard way and never forgot and it's a lesson we should learn too. In 1871, D. L. Moody began a series of messages on Bible characters at Farwell Hall in Chicago. Large crowds soon began attending the meetings. On the fifth Sunday night of this preaching series, D. L. Moody preached to the largest congregation he had ever addressed in that city and perhaps in Chicago history. What did he preach on? He preached the gospel and asked everyone a question: "What shall I do with Jesus which is called Christ?"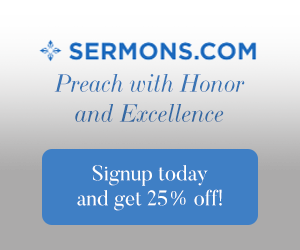 Too Late
At the close of the service, D. L. Moody did not call for an immediate decision. He said, "I wish you would take this text home with you and turn it over in your minds during the week, and next Sabbath we will come to Calvary and we will decide what to do with Jesus of Nazareth." That very night the great Chicago fire broke out. Many, if not most of those who had just heard the gospel but never trusted in Christ perished that night in the fire…and went to another fire (Rev 20:12-15); an unquenchable one. They were told to think about until tomorrow it but they never lived to see the next day. D. L. Moody considered that to be one of the greatest mistakes of his life. He never said "wait" again in his messages.
Today: the Day of Salvation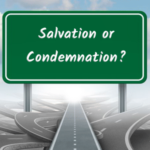 Time is short. Life is a vapor. The point is we may never get a second chance to share Christ to the lost or even for ourselves, "For he says, "In a favorable time I listened to you, and in a day of salvation I have helped you." Behold, now is the favorable time; behold, now is the day of salvation" (2 Cor 6:2). Apparently, the Apostle Paul quoted Isaiah 49:8 which says much of what 2nd Corinthians 6:2. Isaiah the Prophet wrote, "Thus says the LORD: "In a time of favor I have answered you; in a day of salvation I have helped you; I will keep you and give you as a covenant to the people, to establish the land, to apportion the desolate heritages" (Isaiah 49:8). What both of these men were saying is that today is the day of salvation because what if tomorrow never comes? We have no guarantee that tomorrow will dawn for us or for anyone, including that lost person you know. That's why "today" is the acceptable time. Wait too long and Jesus won't be their Savior; He will be their Judge and that will be a time that's not acceptable to God.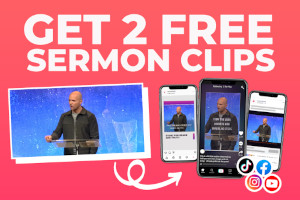 Procrastination
Procrastination is our enemy because to make no choice or to choose to wait to make a choice is to choose to not trust in Jesus Christ for eternal life. There is no fence sitting. Those on the fence about the gospel must know this; those who reject Christ and those on the fence not deciding yet will all be cast into the lake of fire…fence and all! Choose today while it's still today, for tomorrow may be too late and then Jesus will be their Judge and not their Savior. What the Psalmist wrote is also my prayer and "my prayer is to you, O LORD. At an acceptable time, O God, in the abundance of your steadfast love answer me in your saving faithfulness" (Psalm 69:13). This is the acceptable time, not tomorrow. Today, salvation is available to trust in Him but if Christ returns or someone passes away, judgement is surely coming (Heb 9:27; Rev 20:12-25, 21:8), "Therefore let everyone who is godly offer prayer to you at a time when you may be found; surely in the rush of great waters, they shall not reach him" (Psalm 32:6).
Suppressing the Gospel
Jesus the Savior will not be found after He returns or if you die, so pray to God to be saved "at a time [God] may be found." Satan's favorite tactic is to wait and wait until it's too late. Even in the Wilderness, God pleaded with them to trust Him and why "the Holy Spirit says, "Today, if you hear his voice, do not harden your hearts as in the rebellion, on the day of testing in the wilderness" (Heb 3:7-8). The more we reject the gospel after hearing it several times the more we risk falling away permanently. For those who "did not see fit to acknowledge God, God gave them up to a debased mind to do what ought not to be done" (Rom 1:28). Rejecting the gospel time and time again results in God's giving "them up in the lusts of their hearts to impurity, to the dishonoring of their bodies among themselves, because they exchanged the truth about God for a lie and worshiped and served the creature rather than the Creator, who is blessed forever! Amen" (Rom 1:24-25). Suppressing the gospel will not make God's judgement go away (Rom 1:18-22).
Conclusion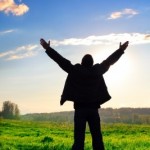 Like those who refused to believe that a great flood was coming in Noah's day, all who have rejected Christ will be swept away by God's judgment for time without end (Gen 7:16). They will be shut out for all eternity from the great wedding feast of the Lamb of God (Matt 25:1-13). We know in our hearts that God exists and so we are all without excuse, since "If anyone, then, knows the good they ought to do and doesn't do it, it is sin for them" (James 4:17). Put your trust in the Savior today if you haven't already done so, for you nor do I know if tomorrow will ever arrive or if Jesus comes back this very day. This is all the more reason to trust in Christ today, not tomorrow, but trust in Him today while it's still being called "today." Jesus Himself warns all who will hear: "Whoever believes in him is not condemned, but whoever does not believe is condemned already, because he has not believed in the name of the only Son of God" (John 3:18).
Here is some related reading for you: How to Share the Gospel With Family
Resource – Scripture quotations are from The Holy Bible, English Standard Version® (ESV®), Crossway Bibles. (2007). ESV: Study Bible: English standard version. Wheaton, Ill: Crossway Bibles. Used by permission. All rights reserved.