Why should we pray for Israel?  Does the Bible instruct us to?  Should we also be praying for the peace of Jerusalem like the Old Testament prophets sometimes did?  Should a Christian be obligated to pray for Israel?
God's Chosen People?
God calls Israel the "apple of His eye" which is a term of endearment (Duet. 32:10, Zech. 2:8).  God adds a blessing to those nations and people who bless Israel and a curse on those who curse Israel (Gen. 12:2-3).  Do these blessings and cursings still apply?  I do not see why they don't since God changes not (Malachi 3:6).  God was seen as the husband of Israel (Jer. 3:14).  God is evidently still concerned over Israel, saying in 2 Chronicles 6:6, "Yet I have chosen Jerusalem, that My name may be there, and I have chosen David to be over My people Israel."  Wherever God places His name is where He still places His love.  Jesus wept over Jerusalem, knowing what their fate held, "As he approached Jerusalem and saw the city, he wept over it" (Luke 19:41).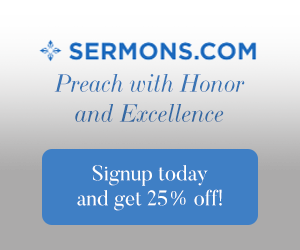 This may be the very reason that God has prospered the United States.  America is one of the few nations that have chosen to be her ally but that seems to have recently began to change.  When America withdraws her support and defense of Israel, God could take His hand of blessing off of the U.S.  Perhaps He has already begun to do so since relations with Israel have cooled off lately.
Israel is surrounded by hostile nations and a religion (Islam) that seeks her destruction.  A blessing is pronounced over those who will pray for and bless Israel (Numb. 24:9).  God will never abandon Israel and in the end, Israel will be saved by God Almighty (Malachi 3:6, Romans 11:1).  Since Paul commands Christians to pray for governmental authorities and leaders, (Rom 13:1-7) why should we not also be praying for peace in the Middle East and in particular, for Israel?  No, Israel is not perfect and she has made many mistakes, but they are God's chosen people (Duet. 6:3-4).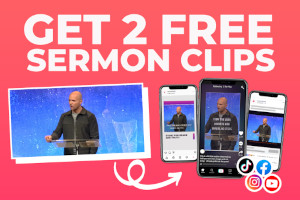 Listen to what the prophet's and Old Testament writers say about Israel:
Isaiah 48:12 "Listen to me, Jacob, Israel, whom I have called: I am he; I am the first and I am the last."
Psalm 105:43 "He brought out his people with rejoicing, his chosen ones with shouts of joy."
Isaiah 41:8-9 "But you, Israel, my servant, Jacob, whom I have chosen, you descendants of Abraham my friend, I took you from the ends of the earth, from its farthest corners I called you. I said, 'You are my servant'; I have chosen you and have not rejected you."
Deuteronomy 7:8-9 "But it was because the LORD loved you and kept the oath he swore to your ancestors that he brought you out with a mighty hand and redeemed you from the land of slavery, from the power of Pharaoh king of Egypt. 9 Know therefore that the LORD your God is God; he is the faithful God, keeping his covenant of love to a thousand generations of those who love him and keep his commandments."
Deuteronomy 14:2 "For you are an holy people unto the LORD your God, and the LORD has chosen you to be a peculiar people unto himself, above all the nations that are upon the earth."
Why We Should Pray for Israel
There are dozens of Scriptures where God says that we should pray for the peace of Israel.  In Psalm 122:6 it says, "Pray for the peace of Jerusalem: "May those who love you be secure."  Not only does this say that we should pray for the peace of Jerusalem, and by extension, Israel, we read that "those who love you [will] be secure."  This is a clear signal that God would be pleased that we pray for Israel's peace and safety because God is not giving up on Israel (Rom 10:1).
In the New Testament, Paul prayed for Israel's salvation, saying, "Brothers and sisters, my heart's desire and prayer to God for the Israelites is that they may be saved" (Rom 10:1).  If Paul is telling the church that his heart's desire is to pray for Israel and that "they may be saved" that should clearly be our prayer for them also.  Believers today are grafted into the natural olive tree – described as ethnic Israel – for we are "fellow citizens with God's people and also members of his household" (Eph. 2:19).  Romans 11:24 is clear about this: "After all, if you were cut out of an olive tree that is wild by nature, and contrary to nature were grafted into a cultivated olive tree, how much more readily will these, the natural branches, be grafted into their own olive tree!"
What about the Lost 10 Tribes of Israel?
Perhaps you have heard about the lost 10 tribes of Israel which were separated from Judah when the Northern Kingdom was taken into captivity by the Assyrians (2 Kings 17).  The fact is that nothing is lost to God.  They are lost to history perhaps, but to God, never!  Revelation 7:4-8 says that these tribes are not lost if God knows where they are:
"Then I heard the number of those who were sealed: 144,000 from all the tribes of Israel. From the tribe of Judah 12,000 were sealed, from the tribe of Reuben 12,000, from the tribe of Gad 12,000, from the tribe of Asher 12,000, from the tribe of Naphtali 12,000, from the tribe of Manasseh 12,000, from the tribe of Simeon 12,000, from the tribe of Levi 12,000, from the tribe of Issachar 12,000, from the tribe of Zebulon 12,000, from the tribe of Joseph 12,000, from the tribe of Benjamin 12,000."
The Remnant of Israel
God has not rejected His people Israel and today we are Jews who are ones inwardly as Paul writes in Romans 2:29 "but he is a Jew who is one inwardly; and circumcision is that of the heart, in the Spirit, not in the letter; whose praise is not from men but from God."  Neither has God rejected His chosen people.  Paul testifies to this fact in Romans 11:1-2 "Did God reject his people? By no means! I am an Israelite myself, a descendant of Abraham, from the tribe of Benjamin. God did not reject his people, whom he foreknew. Don't you know what the Scripture says in the passage about Elijah—how he appealed to God against Israel."
Further, Paul says that "If some of the branches have been broken off, and you, though a wild olive shoot, have been grafted in among the others and now share in the nourishing sap from the olive root, do not boast over those branches. If you do, consider this: You do not support the root, but the root supports you. You will say then, "Branches were broken off so that I could be grafted in." Granted. But they were broken off because of unbelief, and you stand by faith. Do not be arrogant, but be afraid" (Rom 11:17-20).
"I do not want you to be ignorant of this mystery, brothers, so that you may not be conceited: Israel has experienced a hardening in part until the full number of the Gentiles has come in [or has been saved]. And so all Israel will be saved [true Israelites, whether ethnic or spiritual, e.g. Rom 2:29], as it is written: "The deliverer will come from Zion; he will turn godlessness away from Jacob [Israel]. And this is my covenant with them when I take away their sins" (Rom 11:25-27).  This does not mean that all of Israel will be saved…the entire nation and all Israelites of all time, but those who come to believe in Jesus Christ. This will happen someday when Israel finally recognizes Jesus Christ as the Messiah.  The nation will finally accept Him as the Prophesied One.
Today there are Messianic Jews who already believe that Jesus is the Messiah.  The national stock of Israel will join these Messianic Jews, but not until the "fullness of times" or when the last person is saved prior to Christ's return as King of kings and Lord of lords. That time appears to be fast approaching.  Jerusalem means "king of" (Jeru) "peace" (Salem).   Jerusalem is anything but peaceful right now but the King of Peace is coming.  Until then, believers ought to be praying for the peace of Israel and for the King of Peace to come soon.  Even so Lord, come quickly. That is my prayer and I hope you will join me in praying for His Kingdom to come and for the peace of Jerusalem and for Israel.
Was this article helpful to you? You might like this one also:
Resources
New International Bible (NIV)
THE HOLY BIBLE, NEW INTERNATIONAL VERSION®, NIV® Copyright © 1973, 1978, 1984, 2011 by Biblica, Inc.™ Used by permission. All rights reserved worldwide.