Ever wonder why God repeats Himself in the Bible? There's very good reasons for this.
Remembering by Repetition
God's Word says of us "that we should be called children of God; and so we are" (1 John 3:1), and what parent hasn't had to repeat something to their children; perhaps even hundreds of times! I can remember many times mom saying, "Keep your shoes off the couch," and yet, there we were…on the couch again…and with our shoes on! I can't remember the number of times we were told "Keep your shoes off the couch," so repetition is often a learning tool and helps us remember what to do and what not to do. Jesus often said, "Verily, verily" and often repeated the command to love one another and to forgive one another. Why? It's because we tend to forget these things. Why were their four gospels instead of one long, comprehensive one? It's because these teachings were so important that we'd be reminded of Jesus' teaching in each one of the four gospels. We are children of God…and just like young children, we need constant reminders by repetition. If these things were not that important, God would not repeat it in His Word so often.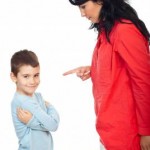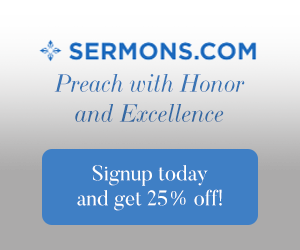 In Our Best Interest
Why else would Moses give the Law to God to the people of Israel a second time unless it was of utmost importance to them and for their own welfare? We find this in Deuteronomy 6 where God commands parents, "You shall teach them diligently to your children, and shall talk of them when you sit in your house, and when you walk by the way, and when you lie down, and when you rise" (Deut 6:7). God wanted the Law of God repeated to their children so they wouldn't forget, and if they wouldn't forget, they wouldn't be punished for disobeying the Law. Those reminders were in the morning, noon, and night…at meal time and during feast days, but it's not so much, "Don't do this" as it is, "Don't do this and hurt yourself." Since it's in our best interests to know God and His Word, we ought to be in His Word every single day. If you go through the Word of God, the Word of God will go through you! Believe me.
Caught and Taught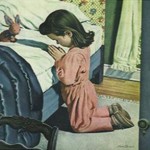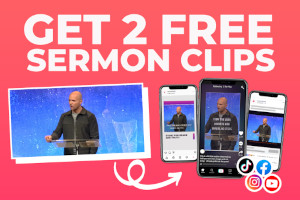 One of my friend's youngest grandsons recently picked up his toys, put on his pajamas, brushed his teeth, and then he got into bed all by himself. What? How did that happen!? Perhaps he knew that mom or dad would soon prompt him to take care of these things before bedtime. Now, did this happen out of the sky blue? No. Did the child do this automatically without any outside influence? No, his natural tendency is to not want to go to bed, brush his teeth, pick up his toys or even take a bath, however, he'd been doing the same nighttime routine over and over again because his parents had been repeating them to him. And just recently, perhaps after the 1,000th time, he actually did all these things on his own; and without even being asked. Why? It was because he had heard it over and over and over again. It was now ingrained into his mind. He was almost on "auto-pilot" now. And it was all because of repetition.
We Are Children
Jesus rebuked the disciples many times for their dullness of hearing. Frequently, He had just taught them some great truth and they had already forgotten it. Children often listen, but they don't always hear. There's a difference between hearing and listening. You can listen to instructions on how to use a parachute, but if you're going to jump out of the plane, you're really going to listen very close. That's what we need to do. God repeats things to us, because as children, it takes us a longer to catch on. He is an infinite (unlimited) being…we are finite (limited) beings, so we will ever be learning in this life, but the truth is, His Word can become habit-forming. I have a chronological Bible and it reads like a novel, but still is the Word of God. I find it hard to put down, and that's a good thing to get into the habit of.
Into the Word
By reading my chronological Bible (time-sequence order), I find it harder to put down, because I too am naturally dull of hearing. One of the reasons God repeats His words to us is so we'll begin to develop the patterns of behavior that these teachings hold to. We must remember that God is interested in patterning our behavior after his Son, Jesus Christ. The Apostle Paul says it is for "those whom he foreknew he also predestined to be conformed to the image of his Son, in order that he might be the firstborn among many brothers" (Rom 8:29).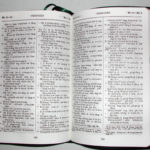 Why Four Gospels?
Mathew, Mark, Luke, and John are all gospel accounts of Jesus Christ. These gospels have much the same in content, recording the life, miracles, teachings, crucifixion, death, and resurrection of Jesus Christ. They're one of the best examples of repetition in the Bible, but on a much larger and grander scale. So why does the New Testament contain four large books that all describe the same sequence of events? Wouldn't one large gospel cover it all? In the Old Testament, things were established as true by the account of two or more witnesses, but no less than two, but here in the gospels, we have four eye witness accounts.
Variation but Unity
The four gospel accounts are slightly varied, but that's because the Holy Spirit uses each man's differences in giving us a slightly different angle. They all essentially saw the same things and so write much the same things, but it's like having four eye witnesses of an auto accident at different points of the intersection and giving much the same account, although with slightly different viewpoints of the accident. They all wrote down their reports to the police, and most all were nearly the same, but they all agreed it was an accident and this person's fault (or whatever). Each looked at Jesus' ministry from a different perspective, but all agree doctrinally, 100%!
Slow of Heart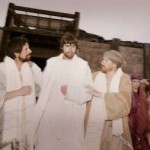 On the Road to Emmaus, Jesus rebuked those who had thought Jesus was the Messiah but since He had died, all their hopes had died with Him. That's why Jesus said to them, "O foolish ones, and slow of heart to believe all that the prophets have spoken! Was it not necessary that the Christ should suffer these things and enter into his glory" (Luke 24:25-26). Jesus was telling them that they should have already read about what the Messiah would go through by reading the Old Testament or by what He had already told His disciples before going to Calvary. They had the Old Testament and there was plain language that spoke about Jesus, but by not reading the Word of God, they were misinformed about the Son of God, so they had lost all hope in God.
Conclusion
Reading the Word of God (repetitiously) is so very important in our walk with God. It keeps our faith strong, being constantly reminded of the great and precious promises of God. These are iron-clad guarantees "by which he has granted to us his precious and very great promises, so that through them you may become partakers of the divine nature, having escaped from the corruption that is in the world because of sinful desire" (2 Pet 1:4). These great and precious promises are certainly worth repeating aren't they (John 3:16-17)?
Here is some related reading for you: 10 tips for Memorizing Bible Verses
Resource – Scripture quotations are from The Holy Bible, English Standard Version® (ESV®), Crossway Bibles. (2007). ESV: Study Bible: English standard version. Wheaton, Ill: Crossway Bibles. Used by permission. All rights reserved.