Ever wonder why Jesus hasn't come back yet? There's very good reason, even though He could come back at any moment.
That None Should Perish
The Apostle Peter understood that in the heart of God well enough to know that God takes no pleasure in the death of the wicked. He wrote, "The Lord is not slow to fulfill his promise as some count slowness, but is patient toward you, not wishing that any should perish, but that all should reach repentance" (2 Pet 3:9). Isaiah the Prophet wrote, "As I live, declares the Lord GOD, I have no pleasure in the death of the wicked, but that the wicked turn from his way and live; turn back, turn back from your evil ways, for why will you die, O house of Israel" (Ezk 33:11)? Of course, God desired that Israel would repent, but they refused and fell into captivity. Today, God desires, and in fact, commands all people everywhere to repent and be saved (Acts 17:10). We are still living in the age of grace, meaning that today is still a day of salvation (2 Cor 6:2), however, as fragile as life is, tomorrow may never come for some, and that means judgment of the unsaved comes after their death (Dan 12:2-3; Heb 9:27; Rev 20:12-15) or after His appearance. So our desire should be like God's desire; that none would be lost. One reason God has not yet sent Jesus is because others have yet to be saved whom he desires to be saved. That means your uncle, aunt, brother, child is someone God wants to be saved. And aren't you glad He didn't come before you were saved!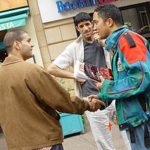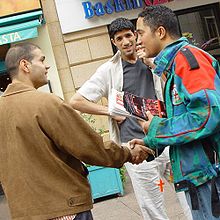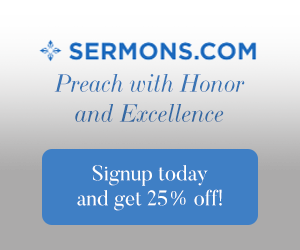 For Others to Be Saved
Clearly, Jesus Christ has not yet come again, which means there is time yet to allow others to come to faith in Christ. Today, as 2,000 years ago, He is building His church. And He is pleased to use us as a means to do so, but Jesus is the One Who builds the church; not us! Jesus waited for John the Baptist's ministry to end (Mark 1:14) before He could come and say, "The time is fulfilled, and the kingdom of God is at hand; repent and believe in the gospel" (Mark 1:15). John had prepared the way and now Jesus would show that He is the one and only way to the Father (John 6:44; Acts 4:12). Jesus is crystal clear in how a person can be saved, saying with authority that "No one can come to me unless the Father who sent me draws him. And I will raise him up on the last day" (John 6:44).
Perfect Timing
Why some have not yet been saved is only known to God. Maybe they'll be saved in the future, so there are some elect are not yet all called by God, but they will be in time (Eph 1). When Jesus was speaking of building His church, He said, "I have other sheep that are not of this fold. I must bring them also, and they will listen to my voice. So there will be one flock, one shepherd" (John 10:16). We don't know who those other sheep are whom Jesus will still yet bring into His sheepfold, but that's part of the reason He hasn't returned yet. He is yet to call the remaining sheep before He returns to judge the lost and reward the saved. God's timing is perfect of course. We cannot hurry someone along to be saved or talk them into it. God alone grants them repentance (2 Tim 2:24-26), just as God alone opened Lydia's heart to attend to Paul's words (Acts 16:14) as she heard the gospel. Jesus will draw those into His church, not us (John 12:32), but only if the church is faithfully preaching the whole counsel of God; that is the gospel of repentance and faith; the very same gospel that Jesus introduced when He began His earthly ministry (Mark 1:15).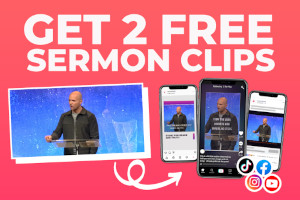 Born From Above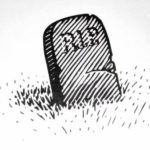 In speaking to Nicodemus, Jesus said "Truly, truly, I say to you, unless one is born again he cannot see the kingdom of God" (John 3:3), and "unless one is born of water and the Spirit, he cannot enter the kingdom of God" (John 3:5). It is only those who are born into the kingdom of God who will be saved. The difficulty is, we don't always know who the "they" will be, so we must share Christ with everyone! Where the text says "born again," it is actually "born from above," so just like we had nothing to do with choosing when and where we would be born, so too does God cause those of His own children to be born into this kingdom (from above, by the will of God). The Apostle John wrote that it is for "all who did receive him, who believed in his name, he gave the right to become children of God, who were born, not of blood nor of the will of the flesh nor of the will of man, but of God" (John 1:12-13).
Like Lazarus
We are born again just like Lazarus was raised from the dead. After Lazarus had lain dead for four days, Jesus "cried out with a loud voice, "Lazarus, come out." The man who had died came out, his hands and feet bound with linen strips, and his face wrapped with a cloth. Jesus said to them, "Unbind him, and let him go" (John 11:43-44). Jesus didn't ask Lazarus to cooperate in His coming back to life, like "Just blink an eye and I'll do the rest." No, we, like Lazarus, were dead in our sins (Eph 2:1-5) with no hope of life, but Jesus gives eternal life to all who believe in Him (John 3:16-17, 36). Jesus has resurrection power in His Words since He is God, so if Jesus had not mentioned Lazarus by name, I believe all who were in their graves would have come forth. Why? It is because Jesus has resurrection power as He is God, saying, "I Am the Resurrection and the life" (John 11:25). This means that if you believe in Him, you already have eternal life and He will come back for you in the Kingdom.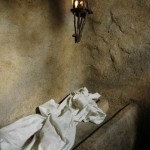 Conclusion
If you have not yet trusted in Christ, He will come back to be your Judge. If you were to die or He returned today, it would be too late for you to be saved. Then you will face what the Apostle John wrote, where he "saw the dead, great and small, standing before the throne, and books were opened. Then another book was opened, which is the book of life. And the dead were judged by what was written in the books, according to what they had done" (Rev 20:12). If your name is not in the Book of Life, that's bad news my friend, because "if anyone's name was not found written in the book of life, he was thrown into the lake of fire" (Rev 20:15). I plead with you today, put your trust in Christ and then some day, you'll enter into the joy of the Lord. For others, they will mourn at His appearance, knowing their judgment is coming. The Word of God warns the unsaved that the Lord Jesus Christ "is coming with the clouds, and every eye will see him, even those who pierced him, and all tribes of the earth will wail on account of him. Even so. Amen" (Rev 1:7).
Here is some related reading for you: Biblical Signs of the Second Coming of Jesus Christ
Resource – Scripture quotations are from The Holy Bible, English Standard Version® (ESV®), Crossway Bibles. (2007). ESV: Study Bible: English standard version. Wheaton, Ill: Crossway Bibles. Used by permission. All rights reserved.