A lot of people are fearful of terrorism as it grows around the world, but why should Christians have no fear at all about terrorism?
No Separation
I don't think Christians realize that they are as secure as they are because many of them are worried about terrorism, violence, and another "cold war," but are their worries unfounded? I would say that anything that happens will not be able to keep us from God. No matter what power, person, or policy that comes against us, if God is for us, who of any significance could ever be against us (Rom 8:31)? This means that "neither death nor life, nor angels nor rulers, nor things present nor things to come, nor powers, nor height nor depth, nor anything else in all creation, will be able to separate us from the love of God in Christ Jesus our Lord" (Rom 8:38-39), so "anything…in all creation" can keep us from God. Any created thing includes Satan, demons or man…terrorists included.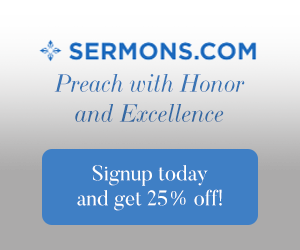 To Him for a Refuge
The Word of God tells us to trust in God and not in man, nor in anything that you see going on in the world. God is never caught by surprise. Nothing happens that God has not ordained, so knowing this, we should "Trust in him at all times, O people; pour out your heart before him; God is a refuge for us" (Psalm 62:8), so "Blessed are all who take refuge in him" (Psalm 2:12b), and not in man. Today there are a number of "doomsday preppers" who are preparing for the world to explode into anarchy and chaos. They put their trust in their provisions. They are putting their lives in the hands of "supplies." Sadly, the greatest security is in something that you cannot see, or rather in Someone, and we who have trusted in Him, can say, "The Lord is my rock and my fortress and my deliverer, my God, my rock, in whom I take refuge, my shield, and the horn of my salvation, my stronghold" (Psalm 18:2). Of course it's good to prepare, but the Rock is our true refuge and a shield for those who run to Him for shelter.
Jesus' Sheep
If you were under the care of a shepherd, surely you'd want that shepherd to be the Good Shepherd, Jesus Christ, because when He leaves with 100 sheep, He returns with 100 sheep. Even if He has to leave the 99 to seek and to save that which was lost, He will do that. That's a shepherd that you can trust, so why do we worry about the news headlines and the daily terrorist attacks? Can anyone take one of Jesus' sheep without His permission? Will he let one of us slip by because of an unexpected terrorist death? Absolutely not. Jesus promises that "All that the Father gives me will come to me, and whoever comes to me I will never cast out" (John 6:37), and "this is the will of him who sent me, that I should lose nothing of all that he has given me, but raise it up on the last day" (John 6:39). God is not up in heaven watching the news and wringing His hands with worry (besides, God is spirit!). What would we have said in Jesus' day at His crucifixion? Would we have tried to stop it or prayed for it to stop? God uses evil for good (Gen 50:2), not that God is the author of evil. Man is still responsible for his actions, but those actions are used by God to bring Him glory and in one case, to bring us salvation through Christ's sacrifice (Mark 10:45).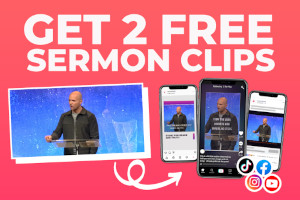 Feelings over Facts
I know a very old grandma that is just the sweetest person I've ever met, next to my wife, but she is constantly watching the news and worrying about what'll happen next. Even though she has no control over these events on the news, she feels she needs to do something about all this violence. She worries about her children, her grandchildren, and now her great grandchildren. She wonders what will become of them in the next 20 years. I tried to reassure her by giving her some chapters from the Gospel of John to read. She said they did help, and I think it will help a lot of us who worry too much about world events, including terrorism, now springing up in our own country. I asked her, "Which do you trust more…your feelings or the facts as written in the Bible?" Of course she said she believes the Bible more, but her worry betrays her trust a bit (as it does mine!), because she's not believing the great and precious promises of God, not one of which has ever failed! When we put too much weight on feelings, we overrate feelings, and they sometimes outweigh the facts, like Jesus saying, "My sheep hear my voice, and I know them, and they follow me. I give them eternal life, and they will never perish, and no one will snatch them out of my hand" (John 10:27-28), and to make an even stronger statement, He says, "My Father, who has given them to me, is greater than all, and no one is able to snatch them out of the Father's hand. I and the Father are one" (John 10:29). No one most certainly includes terrorist, robbers, and running into street violence. I walk into prisons occasionally to bring a meal and visit a prisoner, and the prisoners far outnumber the guards, so it is a little frightening to be in situations like that, but my trust is not in the guards…but in my Refuge and my Rock.
Conclusion
I believe the Book of Psalms and the Gospel of John will give you a bit of protection from your fears. If you camp out in these books for a while, you'll already begin to feel more secure, and even among those who are our enemies and enemies of this nation, we can say in faith, "you have been my refuge, a strong tower against the enemy" (Psalm 61:3). More than that, "you have been to me a fortress and a refuge in the day of my distress" (Psalm 59:16). The Prophet Isaiah spoke of this Rock, writing, "thus says the Lord GOD, 'Therefore thus says the Lord GOD, Behold, I am laying in Zion a stone, a tested stone, A costly cornerstone for the foundation, firmly placed. He who believes in it will not be disturbed'" (Isaiah 28:16). How often do you run to this fortress, this mighty Rock, this Refuge in these days of distress? God is most trustworthy. He knows what's going on. In fact, He knows the nightly news, even before it airs. He knows the headlines the day before they're printed. God says of Himself, in a most glorious way, "Remember the former things of old; for I am God, and there is no other; I am God, and there is none like me, declaring the end from the beginning and from ancient times things not yet done, saying, 'My counsel shall stand, and I will accomplish all my purpose" (Isaiah 46:9-10).
Read more on this topic here: Is Increasing Violence a Sign of the Times?
Resource – Scripture quotations are from The Holy Bible, English Standard Version® (ESV®), Crossway Bibles. (2007). ESV: Study Bible : English standard version. Wheaton, Ill: Crossway Bibles. Used by permission. All rights reserved.