Who are the Disciples of Christ? What do they believe?
A Disciple
Before we look into who or what a disciple of Christ believes, we must understand what a disciple is. The word comes from the Old English discipul (fem. discipula) which comes from the Latin discipulus, meaning, "pupil, student, follower," and said to be from discere, meaning "to learn" from which we get the word "discern," but a disciple is someone who has been taught the things of Christ, taught to follow Christ, and then teaches others what they have been taught by Christ. We see this in the Great Commission where Jesus tells them to "Go therefore and make disciples of all nations, baptizing them in the name of the Father and of the Son and of the Holy Spirit" (Matt 28:19), but after they make disciples and they are baptized, what's next? They're not done yet because they're expected to be "teaching them to observe all that I have commanded you. And behold, I am with you always, to the end of the age" (Matt 28:20). A disciple is someone who's been taught the same things that Jesus taught His disciples, and those teachings are still available today…you'll find them in the gospels. A disciple is someone who trusts in Christ; someone who shares Christ; someone who lives like Christ, someone who follows Christ, and someone who makes disciples of Christ. This side of the kingdom, they'll (and we'll) certainly not be sinless disciples, but after time, they should be sinning less….and less. That's called sanctification, and it doesn't happen overnight, but it does happen over time.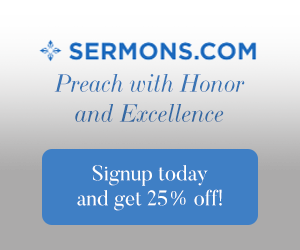 A Disciple's Goal
As I said before, a disciple is someone who is in Christ, who lives for Christ; who equips others to live like Christ, and seeks to make others disciples of Christ, so those disciples can make more disciples. A disciple's goal is to self-replicate, or to make other disciples who will make other disciples, and so on. In an ever-expanding way, the gospel goes out like ripples in a pond, and like the mustard seed, it grows and grows, but it is God alone Who gives the increase (Acts 2:47). Jesus told his disciples, "If anyone would come after me, let him deny himself and take up his cross and follow me" (Matt 16:24), and "A disciple is not above his teacher, but everyone when he is fully trained will be like his teacher" (Luke 6:40). That's the goal…to become Christ-like, not just to make other disciples, but to be like Christ. This is not easy-believism, but ultimate trust in Christ. Jesus said if "any one of you who does not renounce all that he has cannot be my disciple" (Luke 14:33).
Disciples of Christ
Now that we know what disciples of Christ are, and who they are, what about "the" Disciples of Christ or the Christian Church? What do they believe, and is it biblical? The Disciples of Christ, officially the "Christian Church," believes we should welcome everyone to the Lord's Table. The Disciples of Christ is a by-product of a schism in the church. When the church was facing great division in 1906, the Churches of Christ (Non-Instrumental) and the Independent Christian Church, broke off from the Christian Church (Disciples of Christ), but the Disciples of Christ (Christian Church) believes that you can lose your salvation…much like the Church of Christ does, but also, they don't even require a test of faith for their new converts. Their greatest error came when they openly welcomed homosexual individuals, allowing them to become members, but also allowing them to hold positions of leadership in the church. They also don't hold to any particular beliefs about heaven or hell, although Jesus spoke frequently about both. In most doctrinal teachings, the local church has autonomy and is not forced by the national office to include or exclude certain members of society…like those of same-sex persuasion or marriage. Even though the Bible is clear that those who practice such things will not inherit the kingdom (1 Cor 6:9-10; Gal 5:21; Rev 22:15), many of the world's churches have allowed those who "practice such things" into the church; to become members; to hold leadership positions; even ordaining some to the ministry. It contradicts Scripture when churches allow members who live in sexual immorality into the church, not to mention making them members and even leaders in the church. There is something very, very wrong here. I personally cannot recommend this church as being biblical or godly.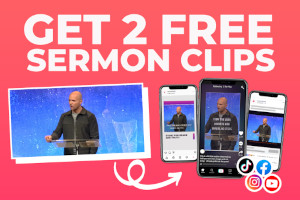 Conclusion
The Bible teaches us who the disciples of Jesus Christ really are. Dietrich Bonhoeffer said, "Christianity without discipleship is always Christianity without Christ," so discipleship is critical in our daily walk. Daily Bible reading/study and prayer are essential to discipleship. Jesus commanded the disciples or apostles to make more disciples, and the only way you can do that is by teaching them the things Jesus taught His disciples. We have the textbook…it's called the Bible. A disciple is also an ambassador for Jesus Christ. The Apostle Paul says that "we are ambassadors for Christ, as though God were making an appeal through us; we beg you on behalf of Christ, be reconciled to God" (2 Cor 5:20). A disciple of Jesus Christ is also a "new creature; the old things passed away; behold, new things have come" (2 Cor 5:17). As in the past, God uses His ambassadors to make other disciples, and this is done by teaching them the same things the Lord taught the original disciples. A disciples does and says what his or her teacher has taught them, and in our case, it is the Lord Jesus Christ, and His teachings are all found in the gospels, but not limited there either (i.e. Gal, 1 Cor, etc.). The entire Bible is a "Him" book…it's all about Him, as it should be (Psalm 115:1).
Here is some related reading for you: What is Discipleship? Should Every Christian Disciple Others?
Resource – Scripture quotations are from The Holy Bible, English Standard Version® (ESV®), Crossway Bibles. (2007). ESV: Study Bible: English standard version. Wheaton, Ill: Crossway Bibles. Used by permission. All rights reserved.