How did the apostles die?  What was each of their deaths like?  Were all the apostles martyred?
The Apostle Peter
The Bible never says how the Apostle Peter died but we do know he died from church and secular history and church history records that Peter felt unworthy to die like Jesus did so he was crucified upside down.  Whether he was or was not isn't as important as the fact that he was martyred and in the same fashion as Jesus did; on a cross. Just as in the case of most who were crucified, it must have taken hours for Peter to die and upside down, we can't even imagine.  The humility of Peter, even at the very end of his life, is remarkable in that he still felt unworthy, at least to die as Jesus.  This seems to be the fulfillment of Jesus' prophesy where He told Peter, "Truly, truly, I say to you, when you were young, you used to dress yourself and walk wherever you wanted, but when you are old, you will stretch out your hands, and another will dress you and carry you where you do not want to go."  (This he said to show by what kind of death he was to glorify God.) And after saying this he said to him, "Follow me" (John 21:18-19).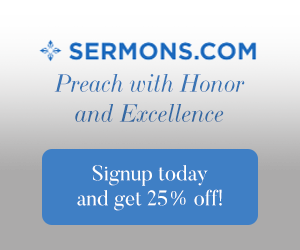 The Apostle Andrew
The Apostle Andrew, Peter's brother, was like most of the apostles as he became a missionary to different parts of the world.  Andrew took the gospel to what is now modern day Turkey and later he was flayed and then crucified on an x-shaped cross in Greece.  To make it worse, he was tied to the cross but even while he was dying, he preached the gospel, being faithful to the Great Commission (Matt 28:19-20; Acts 1:8), till his last, dying breath and like His Master, was flayed and then crucified.
The Apostle Paul
Second Timothy is the Apostle Paul's last letter on earth and you can tell he knew his end was near when he wrote "For I am already being poured out as a drink offering, and the time of my departure has come.  I have fought the good fight, I have finished the race, I have kept the faith. Henceforth there is laid up for me the crown of righteousness, which the Lord, the righteous judge, will award to me on that Day, and not only to me but also to all who have loved his appearing"  (2 Tim 4:6-8).  Paul was apparently was beheaded but even so, Paul tenderly wrote "At my first defense no one came to stand by me, but all deserted me. May it not be charged against them! But the Lord stood by me and strengthened me, so that through me the message might be fully proclaimed and all the Gentiles might hear it. So I was rescued from the lion's mouth. The Lord will rescue me from every evil deed and bring me safely into his heavenly kingdom. To him be the glory forever and ever. Amen" (2 Tim 4:16-18).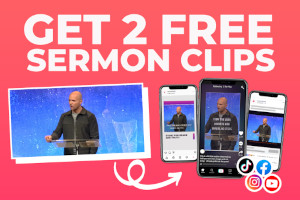 James, the Early Church Leader
James, the half-brother of Jesus and the leader of the church at Jerusalem, was not an apostle but his importance is too great to not mention.  James only came to saving faith after Jesus' resurrection.   James may have been taken to the same pinnacle that the Jews tried to throw Jesus off of and when James refused to deny his faith in Christ, the pushed him over edge.  James survived the fall but when the Jews saw that he was still alive, they all came down and clubbed him to death.
The Apostle Thaddaeus
Thaddaeus, sometimes called Judas, son of James, was apparently martyred around AD 65 by an axe, most likely by being beheaded, in the Roman province of Syria.
The Apostle Matthew
Just as with the other apostles, Apostle Matthew lived out the name of "sent out ones" and Matthew landed in Ethiopia.  While in Ethiopia, Matthew was arrested and impaled by stakes into the earth and to make sure he was dead, they even beheaded him.  Just like Matthew's Master, he was pierced in the side by a sword.
The Apostle Bartholomew
The Apostle Bartholomew, sometimes called Nathaniel, was sent out like the other apostles into the far corners of the known world and for Bartholomew, that was Armenia which is now modern day Turkey, in Asia Minor and while there, much like Jesus, he was flayed to death with a whip.  He didn't even make it to the cross.  For the gospel's sake, and really His Master's sake, Bartholomew died of similar wounds that Jesus took at His scourging by the Romans.
The Apostle Thomas
I believe that the Apostle Thomas gets a bum rap.  He is called "Doubting Thomas" but neither Jesus nor anyone else calls him that in the Bible.  In fact, he goes to the farthest reach, into upper India to established a church there.  Remember when Jesus told Thomas "Put your finger here, and see my hands; and put out your hand, and place it in my side" (John 20:27)? Thomas, while in India, was pierced in his side by a sword and he died of the wound; a wound similar to Jesus' spear in the side while on the cross, although by then the Lord had breathed His last breath.
The Apostle Philip
You don't hear much about Philip in the gospels or the Book of Acts, but no one would question this man's sacrifice as he was mercilessly impaled by giant iron fish hooks and hung upside down to die.  Beyond that, we know precious little about Philip but dying the way he did, he must have been preaching the gospel of Christ because the truth either sets you free or it makes you really angry.
The Apostle James son of Alphaeus
I included as part of the title of this paragraph as "The Apostle James son of Alphaeus" because I want to distinguish this James from the "son of thunder" James, John's brother.  He is sometimes referred to as James the Less and we only have church tradition and that is that James the son of Alppaeus, or "James the Less" was crucified at Ostrakine in Lower Egypt, where he was preaching the gospel.  Once again, it is just like His Master.
The Apostle James
The Bible states that the Apostle James was "put to death by the sword" by King Herod (Acts 12:10) near Palestine and that typically meant, beheading. The Apostle James' death is the only death recorded of any of the apostles in the Bible.  This was not the James who wrote the Book of James, who was Jesus' half-brother.
The Apostle Simon
The Apostle Simon "who was called the Zealot" (Luke 6:15) and there is such little to go on, I hate to speculate but as with most of the other apostles, it is believed that he was crucified.
The Apostle John
Almost all of the other apostles had been martyred by the time the Apostle John was supposedly boiled in oil, only to survive, and then be imprisoned on the island of Patmos where he apparently survives to die of natural causes.  Right after Jesus had told Peter how he would die (John 21:18-19), Peter turned and looked at the Apostle John and said "Lord, what about this man?" Jesus said to him, "If it is my will that he remain until I come, what is that to you? You follow me!" So the saying spread abroad among the brothers that this disciple was not to die; yet Jesus did not say to him that he was not to die, but, "If it is my will that he remain until I come, what is that to you" (John 21:21-23) so I find it interesting that the Apostle John outlives them all but he does die while living in Ephesus sometime after AD 98.
Conclusion
Nearly every one of the apostles were martyred and I don't believe it is any coincidence that nearly all of the apostles died with injuries similar to what Jesus experienced on the cross, but naturally not to the full extent of that measure.  No one has suffered like He did (Isaiah 53) and for those who didn't deserve it (Rom 5:8-10). Incidentally, none of these men are gone…God is the God of the living and not the dead, and they are more alive than ever, just like some of your loved ones who have passed from this world into the kingdom.
Related reading: Where Were the 12 Disciples or Apostles of Jesus Christ?
Resource – Scripture quotations are from The Holy Bible, English Standard Version® (ESV®), copyright © 2001 by Crossway, a publishing ministry of Good News Publishers. Used by permission. All rights reserved.