What were Jesus' 7 last sayings while He hung on the cross? What is their significance?
Matthew 27:46
When Jesus hung on the cross, and the darkness overtook the land, it was "about the ninth hour Jesus cried out with a loud voice, saying, "Eli, Eli, lema sabachthani?" that is, "My God, my God, why have you forsaken me" (Matt 27:46). Why would Jesus say He was forsaken? It was because He had taken upon Himself the sins of the world and the Father, being holy as He is God, cannot look upon sin. The darkness may have been due to the fact that our sin separates us from God (Isaiah 59:2-3), and since Jesus took upon Himself the sins of humanity, the Father may have separated Himself from the Son for a time. That would explain the total darkness, and is probably the very first time that happened in all eternity, but that's part of the supreme cost paid by Jesus, but also paid by the Father, because the Father must have been grieved over this. What human father would not have felt something, seeing their son die in such a way? Yes, the Father suffered too; not on the cross, but because of His Son being on the cross and bearing sins on the cross.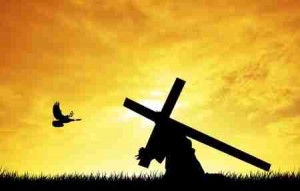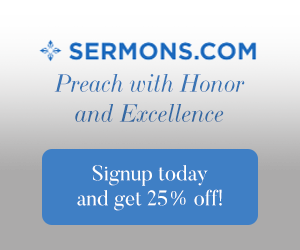 Luke 23:34
As Jesus hung in agony, "He said, "Father, forgive them, for they know not what they do." And they cast lots to divide his garments" (Luke 23:34). Perhaps that great act of mercy shown by Jesus, by Jesus asking God to forgive those who were crucifying Him, persuaded the thief on the cross to believe. He had never before experienced such love and forgiveness! And then, to fulfill the prophetic event, "they divide my garments among them, and for my clothing they cast lots" (Psalm 22:18). Luke quoted part of a Messianic psalm, providing further evidence that Jesus was the Messiah.
Luke 23:43
I believe it is possible that the thief on the cross was persuaded that Jesus was the Messiah after hearing Jesus' ask the Father to forgive those who were crucifying Him. I reason I say that is because it was right after Jesus prayed for the Father to forgive them that Luke says the thief believed on the Lord, and the Lord "said to him, "Truly, I say to you, today you will be with me in paradise" (Luke 23:43). The thief could now die in peace, knowing he was forgiven and eternity with Christ was next.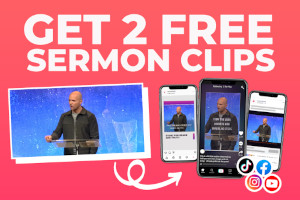 John 19:26-27
As Jesus neared death, "Jesus saw his mother and the disciple whom he loved standing nearby, he said to his mother, "Woman, behold, your son" (John 19:26)! Here is where Jesus' no longer calls his mother, "mother" but "woman," indicating that Jesus is now Lord and Savior to Mary; infinitely more than just her son. Then Jesus "said to the disciple, "Behold, your mother!" And from that hour the disciple took her to his own home" (John 19:27). Jesus was telling John to take care of her as he would his own mother, and John agreed from that very day.
John 19:28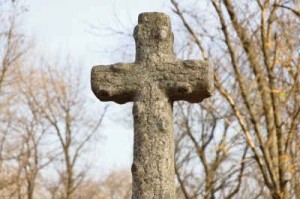 It was "After this, Jesus, knowing that all was now finished, said (to fulfill the Scripture), "I thirst" (John 19:28), but what Scripture was Jesus' fulfilling? In one Messianic psalm, it says, "They gave me poison for food, and for my thirst they gave me sour wine to drink" (Psalm 69:21), but there are other references to these things at the cross (Psalm 22:15). Jesus was not a helpless victim of circumstances. Regarding His life, He says, "No one takes it from me, but I lay it down of my own accord. I have authority to lay it down, and I have authority to take it up again. This charge I have received from my Father" (John 10:18), and indeed He did lay down His life for His sheep, fulfilling dozens of prophecies, some written a thousand years before Christ came in the flesh (Psalm 21-23).
John 19:30
As we've read before, no one took Jesus' life. He willing came to give His life as a ransom for many (Mark 10:45), so "When Jesus had received the sour wine, he said, "It is finished," and he bowed his head and gave up his spirit" (John 19:30). Notice it doesn't say Jesus' died or Jesus was killed, but He "gave up his spirit," meaning it was His own choice and He was fully in control up to the moment He died. As I wrote before, the Lord was not a helpless victim of the Jews or the Romans, but a willing Lamb led to the slaughter. He could have called down legions of angels, but then, we would not have been able to be saved.
Luke 23:46
As we see, Jesus is in control of His own life, not man, even to the very end (John 19:30), so at the very end, "Jesus, calling out with a loud voice, said, "Father, into your hands I commit my spirit!" And having said this he breathed his last" (Luke 23:46). Again, it does not say Jesus was killed or murdered on the cross. He says "I commit my spirit….into your hands" and then "he breathed his last." It didn't say He died and had his last breath. It is so important to know that Jesus was always in control of everything that happened. To the outside observer, it would seem ridiculous to think that Jesus or God was in full control, but as we've read in Scripture, all these things were done "to fulfill the Scripture" (John 19:28). Fulfilled Scripture is from the will of God and not the will of man, and these scriptures are further evidence (scriptural and historical) that Jesus is Lord and Savior and God.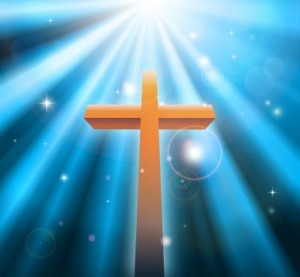 Conclusion
Most scholars agree with the order of Jesus' last seven sayings, but we cannot miss the importance of each of these statements, because all of them have much to say to us. Finally, I find it interesting that seven is the number of completion, and there are seven last sayings by Jesus, so the last seven things Jesus said are everything we need to know He said on the cross. Further speculation is unwise. All these fulfill prophecy….but they also fulfill our destiny.
Here is some related reading for you: Why Did Jesus Say on the Cross that God Had Forsaken Him?
Resource – Scripture quotations are from The Holy Bible, English Standard Version® (ESV®), Crossway Bibles. (2007). ESV: Study Bible: English standard version. Wheaton, Ill: Crossway Bibles. Used by permission. All rights reserved.