There are so many evil things that people are interested in today. Vampires, zombies and death are the topic of many television programs, movies and books. Witches and witchcraft are glamorized and the quest for evil spirits that seem to haunt houses has become all the craze. To many this evil is good — they are drawn to the shows, books and rituals. Even some people who call themselves Christian are caught up in this stuff. That being said, what does the Bible say about these evil spirits and about their leader, Satan?
Isaiah 5:20 "Woe unto them that call evil good, and good evil; that put darkness for light, and light for darkness; that put bitter for sweet, and sweet for bitter!"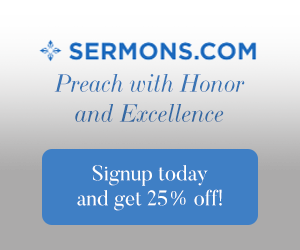 Satan is Real
Genesis 3:14 And the LORD God said unto the serpent, Because thou hast done this, thou art cursed above all cattle, and above every beast of the field; upon thy belly shalt thou go, and dust shalt thou eat all the days of thy life:
Job 1:6 Now there was a day when the sons of God came to present themselves before the LORD, and Satan came also among them.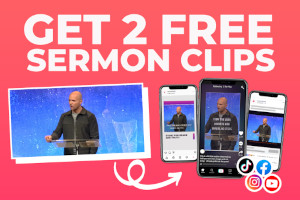 2 Corinthians 11:14 And no marvel; for Satan himself is transformed into an angel of light.
Revelation 9:11 And they had a king over them, which is the angel of the bottomless pit, whose name in the Hebrew tongue is Abaddon, but in the Greek tongue hath his name Apollyon.
Revelation 20:2–3 And he laid hold on the dragon, that old serpent, which is the Devil, and Satan, and bound him a thousand years, And cast him into the bottomless pit, and shut him up, and set a seal upon him, that he should deceive the nations no more, till the thousand years should be fulfilled: and after that he must be loosed a little season.
Revelation 20:7–8 And when the thousand years are expired, Satan shall be loosed out of his prison, And shall go out to deceive the nations which are in the four quarters of the earth, Gog and Magog, to gather them together to battle: the number of whom is as the sand of the sea.

God Allows Satan to Afflict and Oppose the Righteous
Genesis 3:4–5 And the serpent said unto the woman, Ye shall not surely die: For God doth know that in the day ye eat thereof, then your eyes shall be opened, and ye shall be as gods, knowing good and evil.
Job 1:12 And the LORD said unto Satan, Behold, all that he hath is in thy power; only upon himself put not forth thine hand. So Satan went forth from the presence of the LORD.
Zechariah 3:1 And he shewed me Joshua the high priest standing before the angel of the LORD, and Satan standing at his right hand to resist him.
Luke 4:6 And the devil said unto him, All this power will I give thee, and the glory of them: for that is delivered unto me; and to whomsoever I will I give it.
Ephesians 6:12 For we wrestle not against flesh and blood, but against principalities, against powers, against the rulers of the darkness of this world, against spiritual wickedness in high places.
1 Peter 5:8–9 Be sober, be vigilant; because your adversary the devil, as a roaring lion, walketh about, seeking whom he may devour: Whom resist stedfast in the faith, knowing that the same afflictions are accomplished in your brethren that are in the world.
Satan Tempts and Bothers Everyone
1 Chronicles 21:1 And Satan stood up against Israel, and provoked David to number Israel.
Matthew 13:19 When any one heareth the word of the kingdom, and understandeth it not, then cometh the wicked one, and catcheth away that which was sown in his heart. This is he which received seed by the way side.
Acts 26:18 To open their eyes, and to turn them from darkness to light, and from the power of Satan unto God, that they may receive forgiveness of sins, and inheritance among them which are sanctified by faith that is in me.
2 Corinthians 11:3 But I fear, lest by any means, as the serpent beguiled Eve through his subtilty, so your minds should be corrupted from the simplicity that is in Christ.
2 Corinthians 4:3–4 But if our gospel be hid, it is hid to them that are lost: In whom the god of this world hath blinded the minds of them which believe not, lest the light of the glorious gospel of Christ, who is the image of God, should shine unto them.
In The End Satan and His Evil Demons are Destroyed
John 12:30–31 Jesus answered and said, This voice came not because of me, but for your sakes. Now is the judgment of this world: now shall the prince of this world be cast out.
John 14:30 Hereafter I will not talk much with you: for the prince of this world cometh, and hath nothing in me.
2 Thessalonians 2:8–10 And then shall that Wicked be revealed, whom the Lord shall consume with the spirit of his mouth, and shall destroy with the brightness of his coming: Even him, whose coming is after the working of Satan with all power and signs and lying wonders, And with all deceivableness of unrighteousness in them that perish; because they received not the love of the truth, that they might be saved.
1 John 3:8 He that committeth sin is of the devil; for the devil sinneth from the beginning. For this purpose the Son of God was manifested, that he might destroy the works of the devil.
Final Thoughts
Satan and his demons (evil spirits) are real. They are fallen angels that God allows to tempt, bother and control the minds of humans. Exposing ourselves to satanic and evil programs, books, games and rituals invites these demons into our life. For this reason we should abstain from such things. But the only real defense we have against these wicked spirits is to be indwelled with the Holy Spirit which happens at the moment that we believe in what Jesus did to conquer sin for us personally. The Holy Spirit is greater than any other power on earth or in the air (1 John 4:4). He protects us from the wiles of the devil.
Something more for you to read: Does Satan Know His Fate?
Resource – Scripture quotations are from The Holy Bible, King James Version