What is the sinner's prayer? Is it biblical and can it save anyone?
All Have Sinned
The Bible makes it perfectly clear that "all have sinned and fall short of the glory of God" (Rom 3:23), and that "All have turned aside; together they have become worthless; no one does good, not even one" (Rom 3:12), so we can say with biblical authority that "None is righteous, no, not one" (Rom 3:10b-11). The fact that the Apostle Paul adds, "no, not one" may be for the one who thinks they're the exception, but sorry, there are no exceptions. Every one of us has fallen infinitely or impossibly short of God's glory. The only true wages in this life we've earned is death (Rom 6:23). His standard to enter the kingdom is complete or perfect righteousness, and we just don't have that in us. We need something outside of ourselves, and God demands perfection, but God supplies Perfection in Jesus Christ. It is for His sake that He Who knew no sin might become sin for us so that we might become the righteousness of God (2 Cor 5:21). Yes, we need prayer. It is a sinner's prayer for sure because we are all sinners. We need to confess our sins to God, ask for His mercy, and repent of our sins and place our trust in the Savior. That is how we are saved; by repentance and faith (Mark 1:15). But what if we repeat the sinner's prayer? What good is it?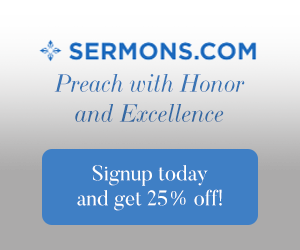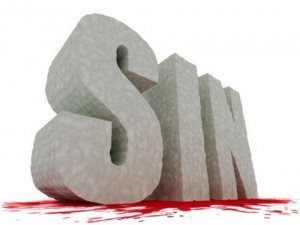 The Decision Card
I've actually heard people use decision cards as evidence of their salvation, but the fact is, most people who fill out decision cards never come back to church. They may have left the church because they were not of the church (1 John 2:19). Filling out their decision card may have given them false assurance. They might still believe they're saved but live like the world, but no decision card ever saved anyone. That's a sovereign act of God (Eph 2:8-9) and it creates a new creation that is not of the world (2 Cor 5:17).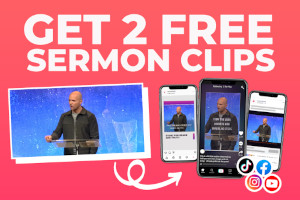 Baptism
To try and cite the 2 or 3 Bible verses that say that we're to be baptized and be saved, there are dozens more that say we must repent and believe. Jesus Himself never mentioned baptism in regards to salvation. Of course, He commanded it, but not in order to save anyone. When Jesus began His earthly ministry, He said, "The time is fulfilled, and the kingdom of God is at hand; repent and believe in the gospel" (Mark 1:15). That would have been a good time for Jesus to mention baptism but He didn't. The fact is, we're not saved by baptism, but the saved should be baptized. Pharaoh's army was baptized in the Red Sea but baptism didn't save them! Baptism is symbolic of an inward conversion. Better said, it's an outward expression of an inward conversion. It represents the old man dying and being buried and then being raised to new life in Christ (2 Cor 5:17). With our baptism, we are identified with the Father, the Son, and the Holy Spirit (Matt 28:19), but we're not identified with the water.
Walking the Aisle
Whenever I hear someone refer to their walking down the aisle at their church and "coming forward" and being saved, I ask them what the pastor or deacon talked about. What was it that you told them? Did repentance and faith come up? Was there brokenness before the church and before God? Was the person there seeking forgiveness from God? The point I'm making is, just walking down the aisle is not enough to save you; there must be a change of heart and a new creation born by God's Spirit (Eph 2:1-2; 2 Cor 5:17).  If walking down the aisle could save someone, thousands and thousands of people would have been saved, but those thousands dissapeared from the churches they formerly walked in because walking down a church aisle cannot save anyone.  It's what happens at the end of the aisle that can matter.
The Sinner's Prayer
A short example of a sinner's prayer you might read is:
"Heavenly Father, I know that I am a sinner and that I deserve to go to hell. I believe that Jesus Christ died on the cross for my sins. I do now receive him as my Lord and personal Savior. I promise to serve you to the best of my ability. Please save me. In Jesus' name, Amen."
There's certainly nothing wrong with that prayer, but a simple reading of it is not enough to save anyone. It must come from the heart, and often with tears. There's a difference between a sinner's prayer to God and reading "the" sinner's prayer. One is a "repeat after me" and may not come from the heart but from our emotions. A true sinner's prayer often comes with weeping and confession of sin. What follows is repentance of what they confessed and trust in the only One Who can save them (Acts 4:12). Instead of it being from the heart, it may be more like, "Repeat after me…"
Conclusion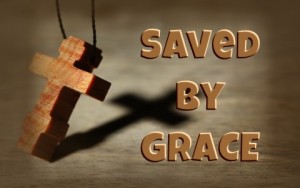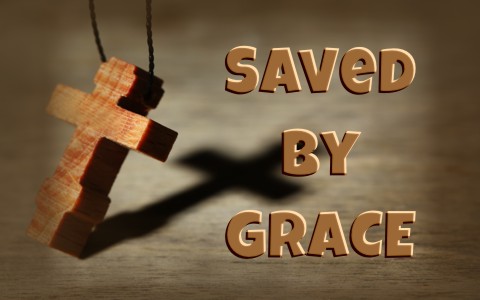 Although the sinner's prayer is fine, it cannot save. We can certainly pray to God and ask for forgiveness after repenting of our sins, but the biblical truth is, "No one can come to me unless the Father who sent me draws him. And I will raise him up on the last day" (John 6:44). We might think we choose Christ but He says, "You did not choose me, but I chose you and appointed you that you should go and bear fruit and that your fruit should abide, so that whatever you ask the Father in my name, he may give it to you" (John 15:16). The prayer we prayed when we were saved, no matter how bad or good it might have been, was good enough to save us, but it was only because we've trusted in Christ. We didn't trust in our prayers…but in Christ Who alone saves.
Here is some related reading for you: Are Christians No Longer Sinners?
Resource – Scripture quotations are from The Holy Bible, English Standard Version® (ESV®), Crossway Bibles. (2007). ESV: Study Bible: English standard version. Wheaton, Ill: Crossway Bibles. Used by permission. All rights reserved.