What is the sign of the cross? Is it biblical?
The Cross
The cross was never a symbol of Christianity to begin with. It was a symbol of shame, contempt, and public humiliation. That's the last thing you would have seen when the early church gathered, but today, it's on many churches and worn as jewelry, or is found in many believers homes. Today, it'd be like wearing a syringe around your neck since lethal injection is the main instrument of death. Today the cross may be a shiny piece of gold, but in Jesus' day, it was the last thing you'd want to be associated with, but that is the very reason came; to give His own life as a ransom for many (Mark 10:45). So Jesus "went out, bearing his own cross, to the place called The Place of a Skull, which in Aramaic is called Golgotha" (John 19:17), bearing our sins upon Himself. That's why "the word of the cross is folly to those who are perishing, but to us who are being saved it is the power of God" (1 Cor 1:18). People without God's Spirit cannot understand all this.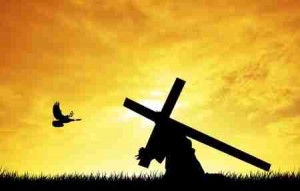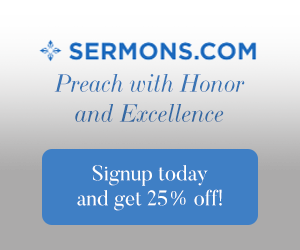 Paid in Full
When Jesus said, "It is finished," and he bowed his head and gave up his spirit" (John 19:30), it is basically saying, "paid in full." What was finished was what we couldn't do, and that is pay for our own sins, but thanks be to God, Jesus Christ did, and we can't add one thing to it, including works. Not that works are unimportant, because if a person has no works at all, their faith may not be genuine (James 2:14-26), but there is nothing we can add to the work of Calvary. Jesus said "the Son of Man came not to be served but to serve, and to give his life as a ransom for many" (Mark 10:45). This was so He "might reconcile us both to God in one body through the cross, thereby killing the hostility" (Eph 2:16). It was necessary "through him to reconcile to himself all things, whether on earth or in heaven, making peace by the blood of his cross" (Col 1:20), thereby "canceling the record of debt that stood against us with its legal demands. This he set aside, nailing it to the cross" (Col 2:14).
Sign of the Cross
Is making the sign of the cross biblical? It's not found in Scripture, but what the sign of the cross is is the person's way of asking God to bless them, or more accurately, they are blessing themselves by making the sign of the cross. There are no historical evidences that the early church used the sign of the cross, and remember, the cross was not a symbol flashed around by the early church…it was a symbol of death. Neither was the sign of the cross used as a blessing. In that day, it was an instrument of death, torture, suffering, and shame and not something you associated with a blessing.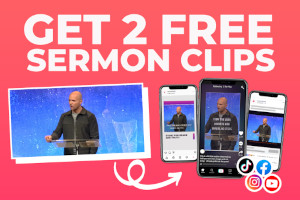 Your Cross
Jesus bore the cross…bearing our sins upon Himself, so He requires of us to take up our cross and follow Him. It might not be a wooden cross, but it will be something you have to carry in life that the Lord has ordained for His purposes, so Jesus says that "whoever does not take his cross and follow me is not worthy of me" (Matt 10:38). Again, the Lord "told his disciples, "If anyone would come after me, let him deny himself and take up his cross and follow me" (Matt 16:24). Then Jesus addresses more than His disciples alone, but "calling the crowd to him with his disciples, he said to them, "If anyone would come after me, let him deny himself and take up his cross and follow me" (Mark 8:34). We are saved by Jesus work and the cross symbolizes that to us, but it also symbolizes our journey in life. We all must bear our own cross, making sure we follow Jesus all the way to the finish line.
His Body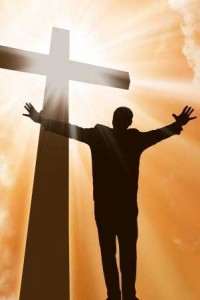 If we want to be looking at anything, you and I should be "looking to Jesus, the founder and perfecter of our faith, who for the joy that was set before him endured the cross, despising the shame, and is seated at the right hand of the throne of God" (Heb 12:2). Since He endured His cross, and it was infinitely worse for Him, we must bear our own cross, but what great of a salvation we have! We can boast…but only in the redemptive work of God through Jesus Christ, so "far be it from me to boast except in the cross of our Lord Jesus Christ, by which the world has been crucified to me, and I to the world" (Gal 6:14). With Jesus' shed blood, He established a New and better Covenant. He said, "for this is my blood of the covenant, which is poured out for many for the forgiveness of sins" (Matt 26:28), "And likewise the cup after they had eaten, saying, "This cup that is poured out for you is the new covenant in my blood" (Luke 22:20). His body was broken on our behalf.
Conclusion
It is amazing to think that "it was the will of the Lord to crush him; he has put him to grief" (Isaiah 53:10a), for our sake, as "his soul makes an offering for guilt" (Isaiah 53:10b), but the only way God could reconcile man to Himself was to have Jesus "bear the sin of many, and makes intercession for the transgressors" (Isaiah 53:12c). The sign of the cross is neither sin or commanded. It's a personal choice, so I leave that up to the reader. As for me, I look to Christ Who died on the cross and that's the only sign I need to know about. Christ and Him crucified (1 Cor 2:2).
Here is some related reading for you: What Does it Mean to Take Up Your Cross Daily?
Resource – Scripture quotations are from The Holy Bible, English Standard Version® (ESV®), Crossway Bibles. (2007). ESV: Study Bible: English standard version. Wheaton, Ill: Crossway Bibles. Used by permission. All rights reserved.