What is the seven mountain mandate spouted by certain charismatic and Pentecostal church and is it biblical?
Seven Mountain Mandate
What is the seven mountain mandate spouted by certain charismatic and Pentecostal churches and is it biblical? The seven mountain mandate, or as it's sometimes called, the seven mountain prophecy, is about as anti-biblical and damaging of a movement that can be found in Christianity. It attempts to change the world for Christ, but is that what Jesus commanded us to do? They clearly have a different agenda and they are following a different Jesus than what the Bible teaches. Even so, this branch of false teachings stems from the New Apostolic Reformation (NAR), as if we needed another reformation, and the NAR movement itself is teaching apostasies and heresies, one of them being the so-called "Seven Mountain Mandate." One author from this movement instructs Christians to invade the Babylon of the world's system in order to change the world's order or system, but is that our calling in Christ? Those who teach and follow the seven mountain mandate truly believe that Christ can only return to earth if the church takes control of the seven major spheres of influence in the world, so it's only after the world's been made perfect that Jesus Christ can return to rule the world, but this is totally unbiblical and I plan on proving that from Scripture.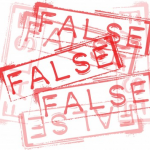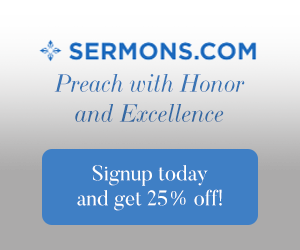 Seven Mountain Mandates
The seven mountain mandates are:
1) Education
2) Religion
3) Family
4) Business
5) Government/Military
6) Arts/Entertainment
7) Media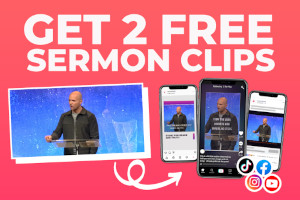 In order for Jesus to be able to return, believers need to take on, change, and transform these "mountains." Their desire is to mold, shape, or change everyone's thinking and behavior, but isn't that the work of the Holy Spirit? The mountains are sometimes referred to as "pillars," "shapers," "molders," and "spheres" and these false teachers would have us "occupy" these mountains till Christ comes. They tell us that we should be invading their territory while at the same time, transforming society, but that's what God will do. In fact, it's something that only God can do.
Dominion Theory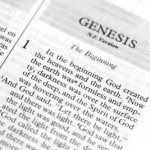 The New Apostolic Reformation, embracing the Seven Mountain Mandates, bases their teachings on ruling or having dominion over the earth, based upon Genesis 1:28 where God tells Adam and Eve, "Be fruitful and multiply and fill the earth and subdue it, and have dominion over the fish of the sea and over the birds of the heavens and over every living thing that moves on the earth," but this is not the same thing as a mandate to take control of the earth, changing it by force, acting as if it's a mandate from God. Clearly, they've taken this one text out of context and created a false pretext that is dangerous and is deceiving many. That's why we must always contend for the faith once delivered (Jude 1:3) and constantly examine and reject manmade religious ideas that are not from Scripture but from Satan.
Self-Appointed Apostles and Prophets
The seven mountain mandate, under the NAR, has produced hundreds of self-appointed and self-proclaimed prophets and apostles, but we know that the office of an apostle has long since been closed. The Bible tells us the only way someone can be an apostle is that "one of the men who have accompanied us during all the time that the Lord Jesus went in and out among us, beginning from the baptism of John until the day when he was taken up from us—one of these men must become with us a witness to his resurrection" (Acts 1:21-22). Cleary, no one today could qualify as such. They couldn't have lived that long! Besides, we've already had all the revelation we need (Heb 1:1-2), so these false teachers are adding to the Word of God, which is dangerous indeed. This movement from Satan includes apostles and prophets (false ones) who claim they have dreams and visions, along with other extra-biblical revelations. That's why this movement is so satanic.
The Church's Commission
The seven mountain mandate says that every believer born was created to change the world's system or to create a worldwide kingdom for the glory of Christ. These false teachers take another verse out of context, which is Isaiah 2:2 and says, "In the last days the mountain of the LORD's temple will be established as the highest of the mountains; it will be exalted above the hills, and all nations will stream to it," but nowhere is there a mention that mankind will help God achieve this. Does God really need our help in establishing and creating a new world order? No, God changes the heart of believers and we're told to go into all the world to make disciples (Matt 28:18-20), not go into the world and change it! These followers would love nothing more than to establish the Old Testament society in which Israel lived; a theocracy. The truth is, God will transform this world and transform lives by His Spirit and not by human efforts. You won't find that in the Bible. The charge given to Adam and Eve was not to tend to nations and subdue them but to take care and have dominion over the animals and earth, not over mankind.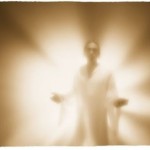 A False Foundation
The New Apostolic Reformation believes that there are now new apostles and prophets being added to the church, and even though I am no architect, I can't see how you can put a brand new foundation over a building which has already existed for over 2,000 years. The Apostle Paul wrote, "For no one can lay a foundation other than that which is laid, which is Jesus Christ" (1st Cor 3:11). The Bible teaches that no man or woman can lay down any of the foundation because Jesus has been building on that foundation for two centuries. Paul says that "you are no longer strangers and aliens, but you are fellow citizens with the saints and members of the household of God built on the foundation of the apostles and prophets, Christ Jesus himself being the cornerstone" (Eph 2:19-20).  We're built on top of the foundation and not becoming part of a new one!  There's no way we can put another foundation of apostles and prophets on a 2,000 year-old structure.  That's not only dangerous, it's foolish.  Who puts another foundation on a building that's already several hundred feet tall and already has a firm foundation?
Abandoned Truth
The fact is that the NAR and those who teach and follow the seven mountain mandate have abandoned biblical teachings about the end times and have come up with their own end-times scenario. They believe Christians must act and change society before Jesus can even return, but again, this is heresy, for Jesus comes when no one expects and nothing prevents His coming this very day. Choosing to believe that Christians must set the stage for Jesus' second coming by achieving dominion over the world's systems puts God's sovereign plans in the hands of men…just where it doesn't belong!  They really believe that Jesus will only return when the world looks like the kingdom of God. In this world, that will never happen!
Signs and Wonders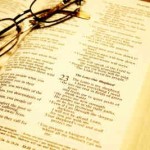 Of course God can and still works miracles, but I doubt He'd post it on You Tube or want to make it into a training session like the NAR movement has done. Some of their You Tube trainings boast about learning the gift of healing, but clearly, healing is a decision God makes and God enables. It's not something you learn but something God does through a person, and there is a problem about people wanting to seek after signs. When "the Pharisees and Sadducees came, and to test him they asked him to show them a sign from heaven" (Matt 16:1), Jesus said, "An evil and adulterous generation seeks for a sign, but no sign will be given to it except the sign of Jonah." So he left them and departed" (Matt 16:4). That's what I would do if I were in this false movement; leave and depart, as fast as I could.
Conclusion
Is this the "strong delusion" that was prophesied to come? I believe it could be since the NAR and the Seven Mountain Mandate did not come from Scripture, and if it's not from Scripture, it's from man, or at best, the Devil. It hurts me to know that the "NAR embraces the largest non-Catholic segment of world Christianity." It hurts me because it hurts so many, so be warned; the "NAR represents the most radical change in the way of doing church since the Protestant Reformation" [1].  This is not a good reformation nor is it a change for the good, nor can this teaching be found in the Bible.  I've learned this: If it's new, it's not from God; if it's from God, it's not new.  That's why it's clearly incumbent upon us who have trusted in Christ to contend for the faith that was once delivered (Jude 1:3), and reject these "new truths" and new "revelations." Even if you thoroughly trust me and my teachings, I am in agreement with the Apostle Paul that "even if we or an angel from heaven should preach to you a gospel contrary to the one we preached to you, let him be accursed" (Gal 1:8).
1. "What is the New Apostolic Reformation." Wanda "Deb" Martin. The Wartburg Watch. http://thewartburgwatch.com/2014/11/21/what-is-the-new-apostolic-reformation-nar/ (Accessed June 28, 2017).
Here is some related reading for you: Is Torben Sondergaard and the Last Reformation Biblical?
Resource – Scripture quotations are from The Holy Bible, English Standard Version® (ESV®), Crossway Bibles. (2007). ESV: Study Bible: English standard version. Wheaton, Ill: Crossway Bibles. Used by permission. All rights reserved.