Depending on how you use the term "expectations" you can give it a negative or positive meaning.  For instance, spoiled kids "expect" to have everything handed to them on a silver platter and that hard work is not for them.  On the other hand, when you put your trust and faith in God you can "expect" that He will be with you.  God loves us all and only wants what is best for us, which may mean trials or blessings.  Let's dig into some scripture and see what the Bible says more about the topic of expectations.
Wrong Motives
When dealing with motivation from the flesh, your expectations will always be directed from self-fulfillment which makes them sinful expectations.  You cannot serve the flesh and the Spirit at the same time.  Proverbs 10:28 says, "The hope of the righteous brings joy, but the expectation of the wicked will perish."  Even more, the wicked, themselves, will perish along with their expectations.  Seeds sown in the flesh will die in the flesh.  If a man continues his life unto death in the flesh he will be greatly alarmed at the terrors he will encounter in hell.  Proverbs 11:7 says, "When the wicked dies, his hope will perish, and the expectation of wealth perishes too."  The one who puts trust in their finances expects everything to be great for them, but hell is waiting patiently for them to die.  If you don't put your trust in God then you are in a very serious and dangerous situation!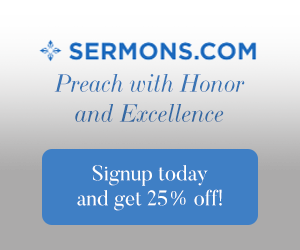 Right Motives
Expectations can be amazing things when they are thought of in the spirit!  Philippians 3:20-21 says, "But our citizenship is in Heaven, and from it we await (also translated expect) a Savior, the Lord Jesus Christ, who will transform our lowly body to be like His glorious body, by the power that enables Him even to subject all things to Himself." Isn't this just awesome!  Expectations from the spirit will captivate you about God!  Do you think about your citizenship in Heaven?  I do and I am excited!  Philippians 1:20-21 says, "As it is my eager expectation and hope that I will not be ashamed, but that with full courage now as always Christ will be honored in my body, whether by life or by death.  For to me to live is Christ, and to die is gain."  Again, this is awesome!  Paul knew he would not be ashamed because he strived daily to keep Christ at the core of who he was. When Christ is the focus, everything else becomes clear.  Salvation is only by His blood, and you and I can definitely expect to see Jesus when we pass away from this earth.  It is such an amazing gift!
Characters From The Bible/Good and Bad
Ananias and Sapphira
Ananias and Sapphira were a married couple that sold a piece of land and tried to fool the church into thinking that they were giving all of the money from the sale to the church.  They expected to get wealthy and gain popularity through this.  They expected Peter to applaud them, but they were gravely mistaken.  At the tail-end of Acts 5:4 Peter says to Ananias, "You have not lied to men but to God."  Ananias then fell down and died.  When Sapphira came into the church 3 hours later she also told the same lie.  "But Peter said to her, 'How is it that you have agreed together to test the Spirit of the Lord?  Behold the feet of those who have buried your husband are at the door, and they will carry you out." (Acts 5:9)  She then fell down and died.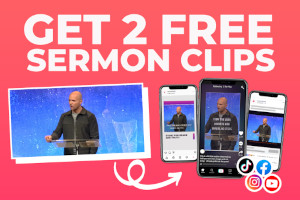 Ananias and Sapphira had very poor expectations and it cost them their lives.
The Woman with the Issue of Blood
In Luke 8:43-48 you will read about a woman who had been dealing with a bloody discharge for 12 years.  She tried every single doctor with no success.  She was desperate for healing and when she saw Jesus she snuck up behind Him and touched his garment expecting that she would be healed.  After Jesus realized who touched Him, she told Him why she touched Him and He said, "Daughter, your faith has made you well; go in peace." (Luke 8:48)
The woman with the bloody discharge had a good expectation in the healing of her disease.  It is the intent behind the expectation that makes it good or evil.
Conclusion
Expectations can be very evil and can also be very good.  I hope you will continue to expect great things from God, especially everlasting life in Heaven and to be in the presence of Jesus for all of eternity!  May God continue to bless you as you live a life worthy of the calling!
Related reading: What Does the Bible Say About Hope?
Resource – Scripture quotations are from The Holy Bible, English Standard Version® (ESV®), copyright © 2001 by Crossway, a publishing ministry of Good News Publishers. Used by permission. All rights reserved.