United we stand – divided we fall. Right? This is a Biblical principal that Jesus shared when he was speaking a parable to His disciples "And if a kingdom be divided against itself, that kingdom cannot stand. And if a house be divided against itself, that house cannot stand. And if Satan rise up against himself, and be divided, he cannot stand, but hath an end" (Mark 3:24-26). He was speaking of the importance of unity, no matter what the situation.
In the Bible we see some great advice and examples of what does Christian unity look like. Below are some of the things I found during my study.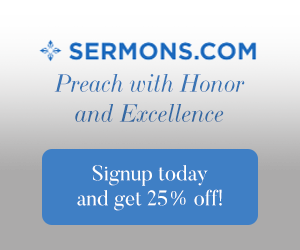 Christians Are Encouraged to Unity
1 Corinthians 1:10 Now I beseech you, brethren, by the name of our Lord Jesus Christ, that ye all speak the same thing, and that there be no divisions among you; but that ye be perfectly joined together in the same mind and in the same judgment.
2 Corinthians 13:11 Finally, brethren, farewell. Be perfect, be of good comfort, be of one mind, live in peace; and the God of love and peace shall be with you.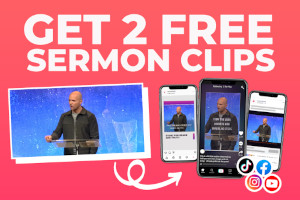 Ephesians 4:1–3 I therefore, the prisoner of the Lord, beseech you that ye walk worthy of the vocation wherewith ye are called, With all lowliness and meekness, with longsuffering, forbearing one another in love; Endeavouring to keep the unity of the Spirit in the bond of peace.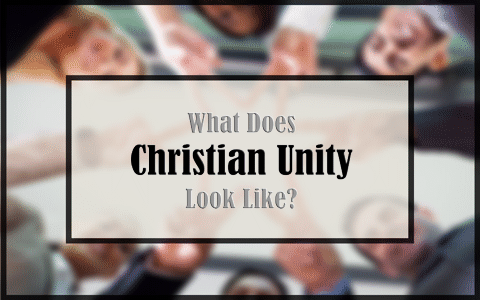 Philippians 1:27 Only let your conversation be as it becometh the gospel of Christ: that whether I come and see you, or else be absent, I may hear of your affairs, that ye stand fast in one spirit, with one mind striving together for the faith of the gospel
1 Peter 3:8–9 Finally, be ye all of one mind, having compassion one of another, love as brethren, be pitiful, be courteous: Not rendering evil for evil, or railing for railing: but contrariwise blessing; knowing that ye are thereunto called, that ye should inherit a blessing.
Christians Are United in Christ
Romans 12:5 So we, being many, are one body in Christ, and every one members one of another.
1 Corinthians 10:17 For we being many are one bread, and one body: for we are all partakers of that one bread.
Galatians 3:28 There is neither Jew nor Greek, there is neither bond nor free, there is neither male nor female: for ye are all one in Christ Jesus.
Ephesians 4:13 Till we all come in the unity of the faith, and of the knowledge of the Son of God, unto a perfect man, unto the measure of the stature of the fulness of Christ
Examples of Unity
Exodus 17:12 But Moses' hands were heavy; and they took a stone, and put it under him, and he sat thereon; and Aaron and Hur stayed up his hands, the one on the one side, and the other on the other side; and his hands were steady until the going down of the sun.
Judges 20:11 So all the men of Israel were gathered against the city, knit together as one man.
1 Chronicles 12:38 All these men of war, that could keep rank, came with a perfect heart to Hebron, to make David king over all Israel: and all the rest also of Israel were of one heart to make David king.
Nehemiah 4:16–17 And it came to pass from that time forth, that the half of my servants wrought in the work, and the other half of them held both the spears, the shields, and the bows, and the habergeons; and the rulers were behind all the house of Judah. They which builded on the wall, and they that bare burdens, with those that laded, every one with one of his hands wrought in the work, and with the other hand held a weapon.
1 Samuel 14:6–7 And Jonathan said to the young man that bare his armour, Come, and let us go over unto the garrison of these uncircumcised: it may be that the LORD will work for us: for there is no restraint to the LORD to save by many or by few. And his armourbearer said unto him, Do all that is in thine heart: turn thee; behold, I am with thee according to thy heart.
Isaiah 52:8 Thy watchmen shall lift up the voice; With the voice together shall they sing: For they shall see eye to eye, When the LORD shall bring again Zion.
Jeremiah 50:4 In those days, and in that time, saith the LORD, The children of Israel shall come, They and the children of Judah together, Going and weeping: they shall go, And seek the LORD their God.
Matthew 18:19 Again I say unto you, That if two of you shall agree on earth as touching any thing that they shall ask, it shall be done for them of my Father which is in heaven.
John 10:16 And other sheep I have, which are not of this fold: them also I must bring, and they shall hear my voice; and there shall be one fold, and one shepherd.
John 17:20–21 Neither pray I for these alone, but for them also which shall believe on me through their word; That they all may be one; as thou, Father, art in me, and I in thee, that they also may be one in us: that the world may believe that thou hast sent me.
Ephesians 2:13–14 But now in Christ Jesus ye who sometimes were far off are made nigh by the blood of Christ. For he is our peace, who hath made both one, and hath broken down the middle wall of partition between us
More to Study: Even Only Two Can be United for His Work
Exodus 4:16 – Moses and Aaron
Numbers 14:6 – Caleb and Joshua
2 Kings 2:6 – Elijah and Elisha
Luke 10:1 – Sent forth two by two
Acts 13:2 – Paul and Barnabas
Acts 15:40 – Paul and Silas
Final Thoughts
As Christians we are "Christ-followers". Naturally, we admire those whom we follow and we should be allowing God to transform us into the image of Christ our Leader, which is God's general purpose for all believers (Romans 8:29). Christian unity is not something that we can choose NOT to do if we truly follow Christ.
More for you: Bible Verses About Unity
Resource – Scripture quotations are from The Holy Bible, King James Version.